KLM Cargo and Envirotainer collaborate for sustainable air transport of pharmaceuticals
Envirotainer and AFKLMP cargo have a strong focus on sustainability and are pursuing multiple initiatives to achieving more sustainable operations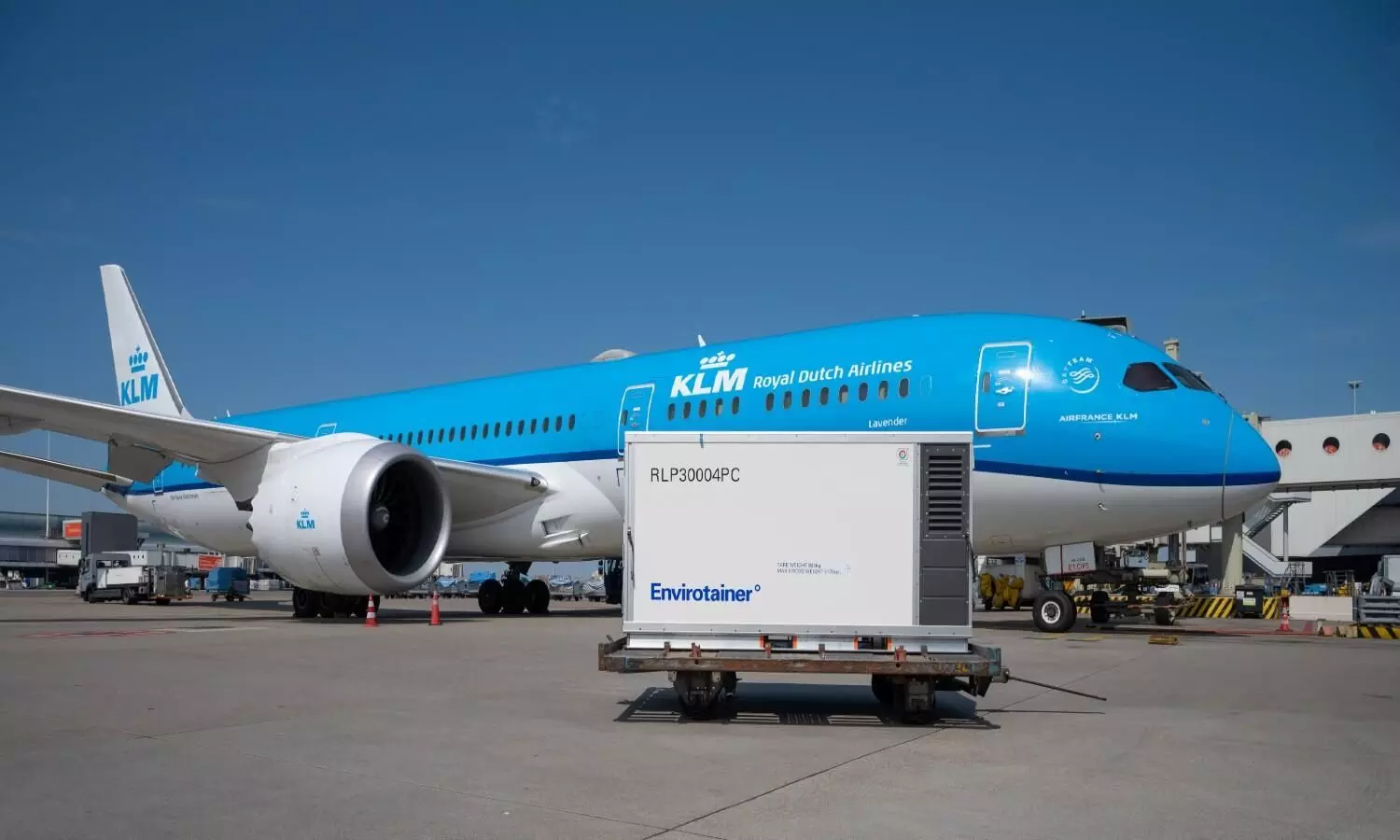 Envirotainer, the global market leader in secure cold chain solutions for air transportation of pharmaceuticals, collaborates with Air France KLM Martinair Cargo (AFKLMP Cargo), the leading airline in pharmaceutical logistics towards more sustainable air transport of pharmaceuticals
Envirotainer and Air France KLM Martinair Cargo each have a strong focus on sustainability and are pursuing multiple initiatives with a view to achieving more sustainable operations. Being long-term close partners, both organisations sought to strengthen the initiatives by collaboration.
Air France KLM Martinair Cargo has approved the newly introduced Envirotainer Releye container and is in the process of implementing it in its booking system as part of its product portfolio.
The Releye provides outstanding environmental performance, delivering up to 90 per cent reduction in CO2 emissions compared to available passive solutions, based on life-cycle analysis.
Envirotainer will reduce the impact of the use of its containers on the environment by investing in Sustainable Aviation Fuel (SAF). SAF offers a cleaner alternative for conventional jet fuel.
"We are very happy that a close partner of ours for many years keeps delivering top quality service and ensures that the pharmaceutical industry, together with us, provides further capacity of latest technology", comments Don Harrison, Head of Global Key Accounts, Airlines at Envirotainer.
Marcel Kuijn, Global Head of Pharmaceutical Logistics at AFKLMP Cargo says, "Sustainability and Pharmaceuticals are among our strategic focus areas. That is why this initiative is of such great importance to us."

In addition, Air France-KLM is mobilizing the entire sector and is committed to the development of innovative solutions for aircraft design and maintenance, engines, or synthetic fuels, which will gradually lead to totally carbon-free aviation.
Envirotainer and AFKLMP Cargo have been working with similar objectives to improve the temperature sensitive supply chain quality, reliability and accessibility over the years.