Kale extends partnership with CHI Aviation Handling by 5 years
Kale to future-proof CHI's cargo operations and manage its digital transformation strategy.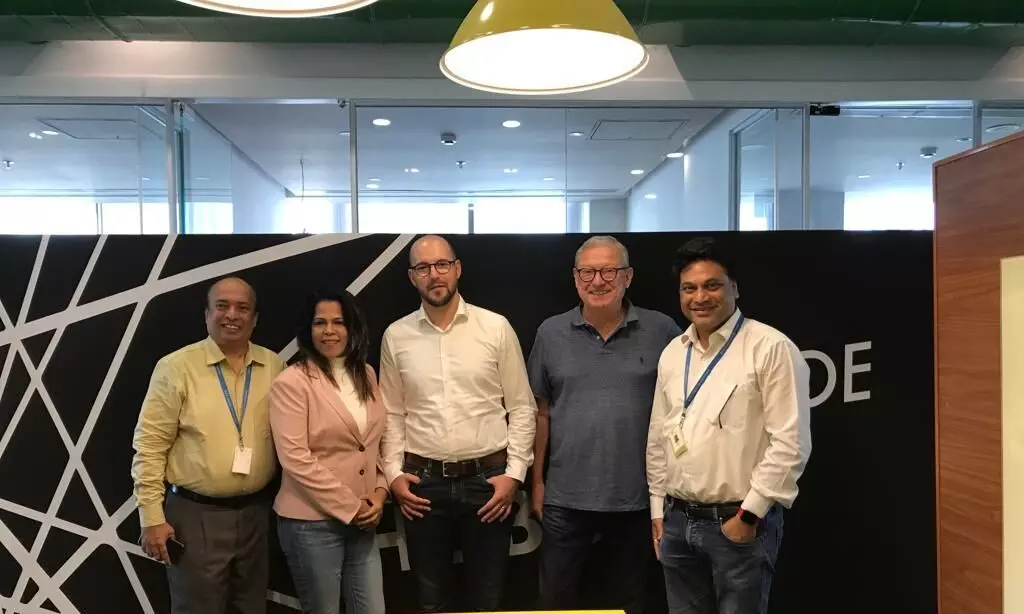 Kale Logistics Solutions (Kale) has signed a contract to extend its partnership with long-standing customer CHI Aviation Handling (CHI) by a further five years.
The Frankfurt-based air cargo services provider has boosted the efficiency and productivity of its ground handling operations using Kale's cargo management system GALAXY to digitalise cargo handling, according to an announcement from Kale.
"We have chosen to continue partnering with Kale to help support our vision of digital transformation," says Dominik Misskampf, Managing Director, CHI Aviation Handling. "We need a reliable IT system that can be easily implemented at every airport station where we are operating and Kale's GALAXY is the best fit solution.

"We share a common desire with Kale to create digital channels that make a difference in serving all our customers, both businesses and consumers, by increasing accessibility to our service and improving our response times. Working with a world leader in technology services and digital delivery, whose values reflect our own, is a significant milestone in our digital journey and we are looking forward to delivering on our ambitious plans."
With GALAXY, CHI benefits from full automation of processes, clear visibility, control, collaboration, and seamless integration within the stakeholder network, the statement said.
More than 85 airports in U.S.A, Europe, Middle East, Africa, and India use GALAXY to manage their cargo operations.
"CHI has been a valuable partner as one of our long-standing clients," says Amar More, CEO & Co-Founder of Kale Logistics Solutions. "Over the years, they have offered day-to-day inputs on operations, based on which we have refined our cargo management system, GALAXY. This gives us the opportunity to serve them even better in the coming years and has strengthened our collaboration in the German air cargo sector, and we are pleased to be their partner of choice for future-proofing their technologies and managing their digital transformation strategy."
Earlier this month, Kale's U.S. subsidiary, Kale Info Solutions, announced that they would support growing cargo throughput at Vancouver International Airport in Canada with the implementation of its Airport Cargo Community System (ACS), the statement said.