Incheon Airport Community gets IATA CEIV Li-Batt certification
Incheon Airport reaffirms position as world's 2nd-largest cargo hub with CEIV Pharma, Fresh and Li-Batt certifications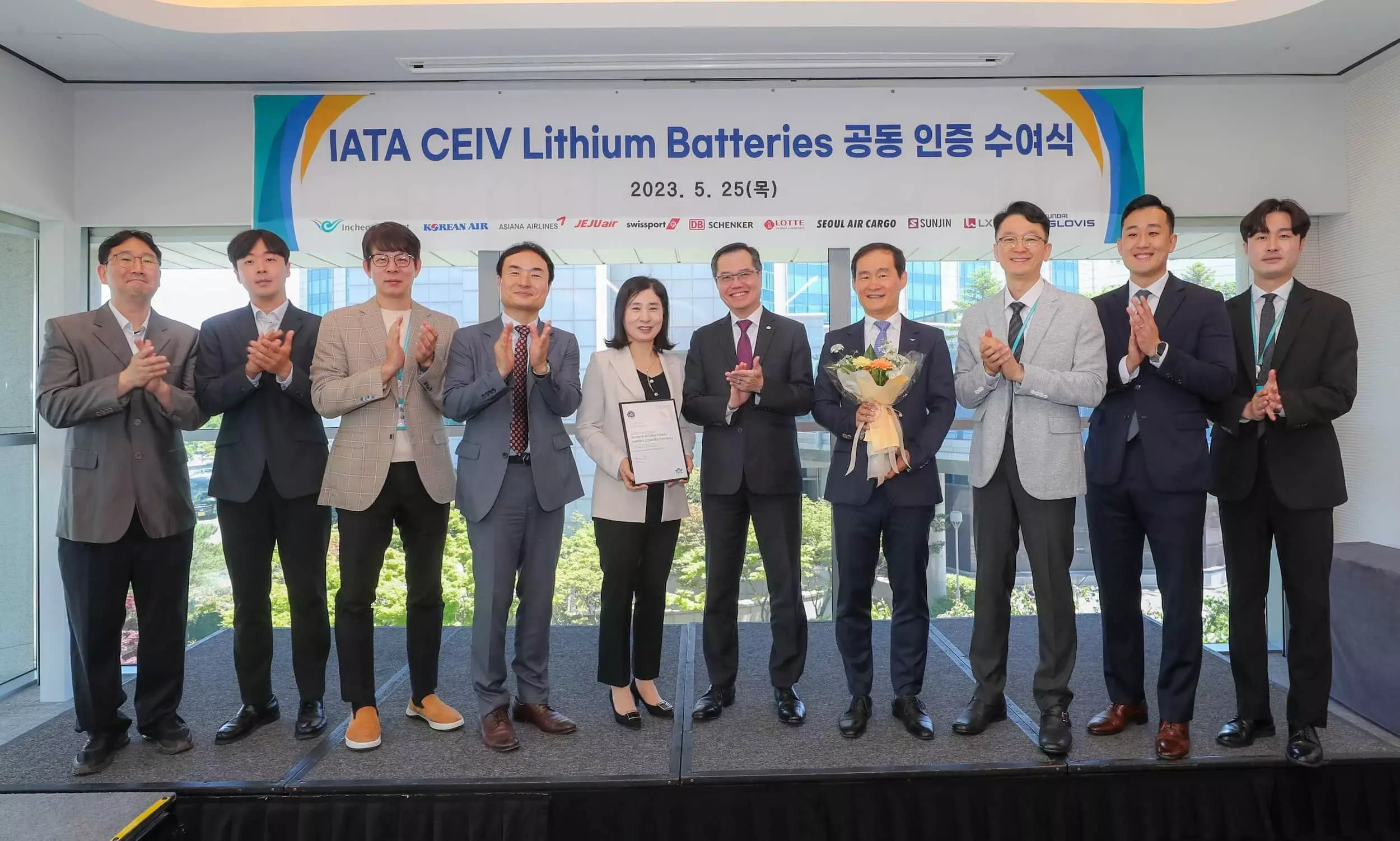 The Incheon Airport Community achieved a significant milestone by becoming the world's first airport community to receive the Center of Excellence for Independent Validators (CEIV) lithium batteries certification from the International Air Transport Association (IATA).
"The CEIV certification is a globally recognised standard system established by IATA to ensure the highest quality and reliability in air transportation," the Incheon International Airport Corporation (IIAC) said in an announcement. "It encompasses four distinct categories: pharmaceuticals (Pharma), live animals, perishable goods (Fresh) and lithium batteries (Li-batt).
"With the addition of the lithium batteries certification, Incheon International Airport has not only demonstrated its international credibility in ensuring the highest air transport standards for sensitive cargo but has also solidified its position as the world's second-largest air cargo hub airport by obtaining all three certifications — CEIV Pharma, Fresh, and Li-Batt — simultaneously for the first time in history."
IIAC established the Incheon Airport Community in December 2022, consisting of 11 companies including three airlines, one ground handling company and six logistics companies, to acquire the CEIV Li-Batt certification. The community underwent rigorous certification procedures over five months including comprehensive education and evaluations, resulting in every member successfully obtaining the certification.

Incheon Airport Community
(Host) Incheon International Airport Corporation
(Airlines) Korean Air, Asiana Airlines, Jeju Air
(Ground Handling Company) Swissport Korea
(Logistics Companies) DB Schenker, LX Pantos, Lotte Global Logistics, Seoul Air Cargo, Sejin Logistics, Hyundai Glovis
The certification award ceremony took place on May 25, 2023 at the Grand Hyatt Incheon, South Korea. Phillip Goh, Regional Vice President Asia Pacific, IATA congratulated IIAC on becoming the first airport community worldwide to achieve the CEIV Lithium Batteries certification. He emphasised the critical importance of maintaining a network of competent companies that adhere to the highest industry standards in the transport, handling, and quality management of lithium battery shipments throughout the supply chain.
"As the world's first airport to obtain this certification, we will lead the way in the lithium battery air transport market," says Hee-Jeong Lee, Acting President, IIAC.
As of December 2022, Incheon Airport has dedicated cargo routes connecting 107 cities in 43 countries through 25 airlines as of December 2022, the release added.