ICS2 - challenges and way ahead
EU is set to implement Import Control System 2 for air cargo & airmail from March 2023. Are systems geared for it?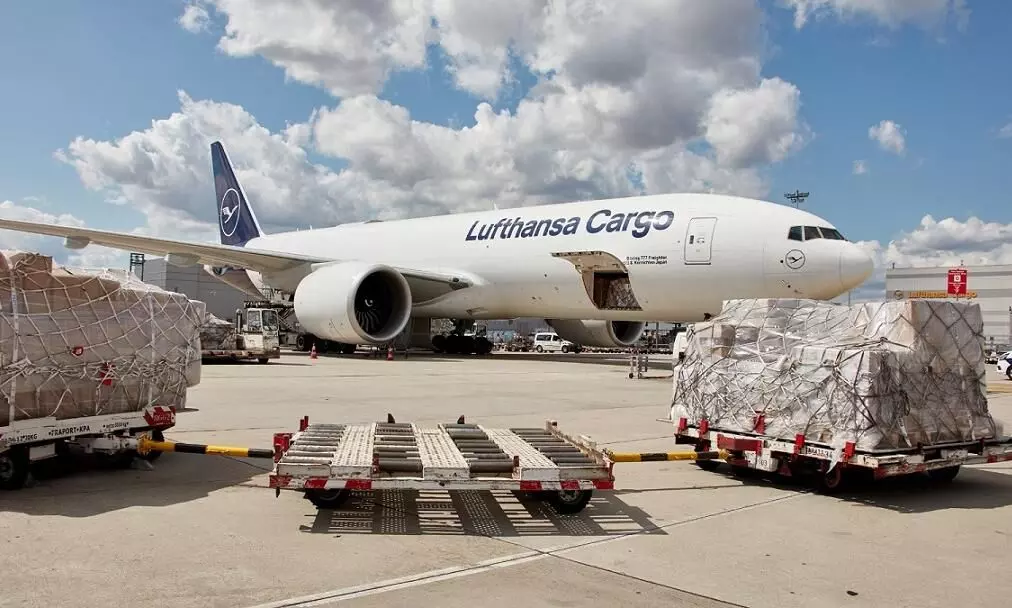 March will see the start of a new generation of controls in the European Union (EU) - the Import Control System 2 (ICS2), designed to enhance security of EU citizens and scrutinise all air cargo/airmail originating from non-EU nations transiting or destined for EU nations.
"The programme is one of the main contributors towards establishing an integrated EU approach to reinforce customs risk management under the common risk management framework (CRMF). The pre-arrival security and safety programme will support effective risk-based customs controls whilst facilitating free flow of legitimate trade across the EU external borders. It represents the first line of defence in terms of protection of the EU internal market and the EU consumers. The new programme will remodel the existing process in terms of IT, legal, customs risk management/controls and trade operational perspectives," says data from the EU.
The plan is for economic operators (EOs) - manufacturers, importers, forwarders and other players in the supply chain - to declare safety and security data to ICS2 through the Entry Summary Declaration (ENS). "The obligation to start filing such declarations will not be the same for all EOs. It will depend on the type of services that they provide in the international movement of goods and is linked to the three release dates of ICS2 (March 15, 2021, March 1, 2023, and March 1, 2024)."
Lufthansa Cargo, for example, has made it mandatory that it "will only transport shipments that have received the clearance by authorities. Otherwise, we are forced to hold shipments until all required actions as indicated by authorities are performed," says a release.
ICS requirements include: 6-digit Harmonised Commodity Code (HCC) to be provided on HAWB level. For direct shipments, HCC must be provided on AWB level; Consignee Trader Identification number; and Additional requirements in case a freight forwarder wants to do self-filing.
Preloading Advance Cargo Information (PLACI) ensures reply by EU authorities before goods can be handed over to carriers. "A risk analysis process is triggered at the moment of receipt of the Entry Summary Declaration (ENS) filing containing the required PLACI data. The PLACI risk assessment is only focused on the detection of an immediate risk to aviation."
"Trade compliance is a top concern for Etihad Cargo," says Thomas Schürmann, Head of Cargo Operations & Delivery, Etihad Cargo. "As a cargo carrier, Etihad Cargo plays a significant role within the supply chain, and we have an increased responsibility to act as a filter and aid compliance. To mitigate the high-risk exposure to our businesses by facilitating the transportation of controlled commodities and cargo to or from sanctioned parties, Etihad Cargo has a dedicated team to ensure the carrier's legal, trade and operational compliance.
"ICS2 is based upon the World Cargo Organization (WCO) and the International Civil Aviation Organization (ICAO)'s PLACI framework, which mandates that the data for cargo entering into or through the EU must be sent to the EU authorities for risk assessment before being allowed to be uplifted for transportation.
"Assessing every shipment will ensure the safety of aircraft flying into the EU and that no potentially dangerous cargo is transported into the EU. ICS2 requires the early submission of data by customers to ensure there is adequate time for the cargo to be assessed and cleared before it can be loaded onto the scheduled flight. While this will enable data and cargo to be screened thoroughly, carriers such as Etihad Cargo will be responsible for making sure that data is received in a timely manner and that any referrals for additional information and screening are cleared in time. As a result, business processes will need to be updated, system enhancements implemented, and resources allocated in order to comply with ICS2 requirements and timeframes."
"I am a big believer in the role that the regulators have played in uplifting the digital maturity of the air cargo industry and the new regulations keep pushing the digitisation in the industry to newer levels," says Amar More, Director, Kale Logistics Solutions. "ICS2 will support effective risk-based customs controls whilst facilitating free flow of legitimate trade across the EU external borders. ICS2 is intended to increase protection of EU citizens and the internal market against security and safety threats and allow EU Customs authorities to better identify high-risk consignments and intervene at the most appropriate point in the supply chain. ICS2 is getting implemented in three phases whilst the first phase began from March 15, 2021; it affected the Express, Courier, Mail and postal companies. However, the current phase (phase 2) will be impacting all the general cargo destined for or passing through the EU. Phase 3 will extend to other modes of transport in 2024."
Sony Joseph, Lead Product Manager – Cargo & Logistics Solution, IBS Software gives a context for PLACI: "The trigger for the new norms was a case where a shipment from Yemen of printers had bombs hidden in the cartridges. Emergency landing in the U.K. averted the planned blast but that triggered the whole rethinking about safety."
Remodelling has happened in ICS2 for IT, legal and customs, reiterates Joseph. "ICS1 and 2 are part of the common EU customs framework. With the introduction of new regulations, clearance of goods becomes easy. If it is available with one member state, it will be shared with other member states too."
It needs to be mentioned here that the rules are not meant only for the 27 EU-member countries - it will also be applicable for four more nations - Iceland, Norway, Switzerland and Liechtenstein, Jospeh says. "The challenge in ICS1 was the cost of the interface for reporting data that used to be different for different countries. That has now been addressed in ICS2. EOs can file to a single repository and information from there will be shared to the national repository."
Financial implications
Operational compliance and safety are more important than the financial costs; in fact, Etihad Cargo has committed additional resources over the years to establishing and training a dedicated export control team and a team to ensure customer data is compliant to the destination requirements, says Schürmann. "However, we need to invest in implementing ICS2 as we will need to update systems and business processes to support it. Etihad Cargo's system will monitor cargo to ensure only cleared shipments are uplifted on flights into the EU.
"There will also be a requirement for additional resources to operate the systems, working all day, every day, 365 days a year. The risks of transporting unapproved shipments include financial penalties and damage to our reputation as one of the world's safest airlines.
"There will be a less significant impact on Etihad Cargo's customers. However, customers will be required to provide the new mandatory data, including Harmonised Commodity Codes and Consignee EORI Codes, and submit accurate and complete data well in advance of the cargo's scheduled departure so as to avoid any delays or offloads due to incomplete assessments.
"Etihad Cargo will continue to work closely with our customers, helping them to navigate the new requirements and make better and more informed decisions."
Stavroula Mitsa Ostoike, Project Lead, Import Control System 2, Lufthansa Cargo adds: "We have identified four key areas for customers to prepare. Provide HS Code and consignee EORI where assigned; provide electronic data for timely ICS2 filing; provide meaningful and complete data such as the goods description; and get in touch with us for multiple filing options under ICS2."
Radhesh Menon,Vice President & Head of Strategy & Product Management – Cargo & Logistics Solution , IBS Software says: "We cannot assign a dollar value for following the regulations. It is going to be dependent on various factors like going through vendors or direct reporting. We play a big role in this, obviously, because our airline customers depend solely on iCargo for all cargo operations. We have created an integrated capability within the iCargo product that can be used for direct connection to the EU ICS2. We are done with the development, testing etc of the service... we will be ready before the deadline."
Menon also highlighted the process challenges involved in ICS2: "Since implementation is at the point of origin, ground handlers will now have the additional responsibility of transmitting data to the carrier who will then send it to EU authorities. Airlines, therefore, will have to have contracts with ground handlers for filings that may become an incremental cost. There will also be retraining, rescaling of employees that also involves cost. If reporting is not followed, fines are pretty heavy including loss of licences."
Kale today has customers across 30+ countries and 106 airports globally and ICS2 impacts a lot of our customers, adds More. "We are incorporating the data requirements in our cargo handling as well as community systems. This is a given.
"Most importantly, Kale has some unique offerings that help its customers comply with the requirements of the new regulation. In fact, even when ENS/ICS1 was introduced about a decade back, we helped airlines and cargo handlers (GHAs) globally in ensuring high quality, validated data is provided in a timely manner through our innovative air cargo community system modules like PING – OCR and ML based data capture and EDI tool.
"Kale's air cargo community systems are geared to help the community including forwarders, airlines and GHAs comply with the requirements of ICS2 as we have the features of Advanced Shipment Information (ASI) available in our platform. In fact, the airlines and handlers using or planning to use our offerings will get the shipment data even before the trucks or cargo arrive at the airport. This data is taken without putting the burden of the forwarders creating multiple and expensive EDI connections or expending more efforts in putting data on multiple websites.
"Our offering is unique and has many advantages for the community. As the regulators advance data requirements from post arrival to pre-arrival to wheels-up to pre-loading, Kale's unique and differentiated offerings from its community platform suite can help several airlines and GHAs avoid delays and penalties with zero capital investments and minimal operations costs."
Advice from Ostoike: "To get prepared, start now..."
"We have already made the investments and kept the systems/processes ready for making the journey of airlines a lot more easier," concludes Menon.
More says: "We are currently providing pilots of this offering to the interested stakeholders and are thrilled to be working with several of them globally."