IAG Cargo H12023 revenue down 28%
Yields for H12023 lower compared to first half of 2022, tonnage up 6.5%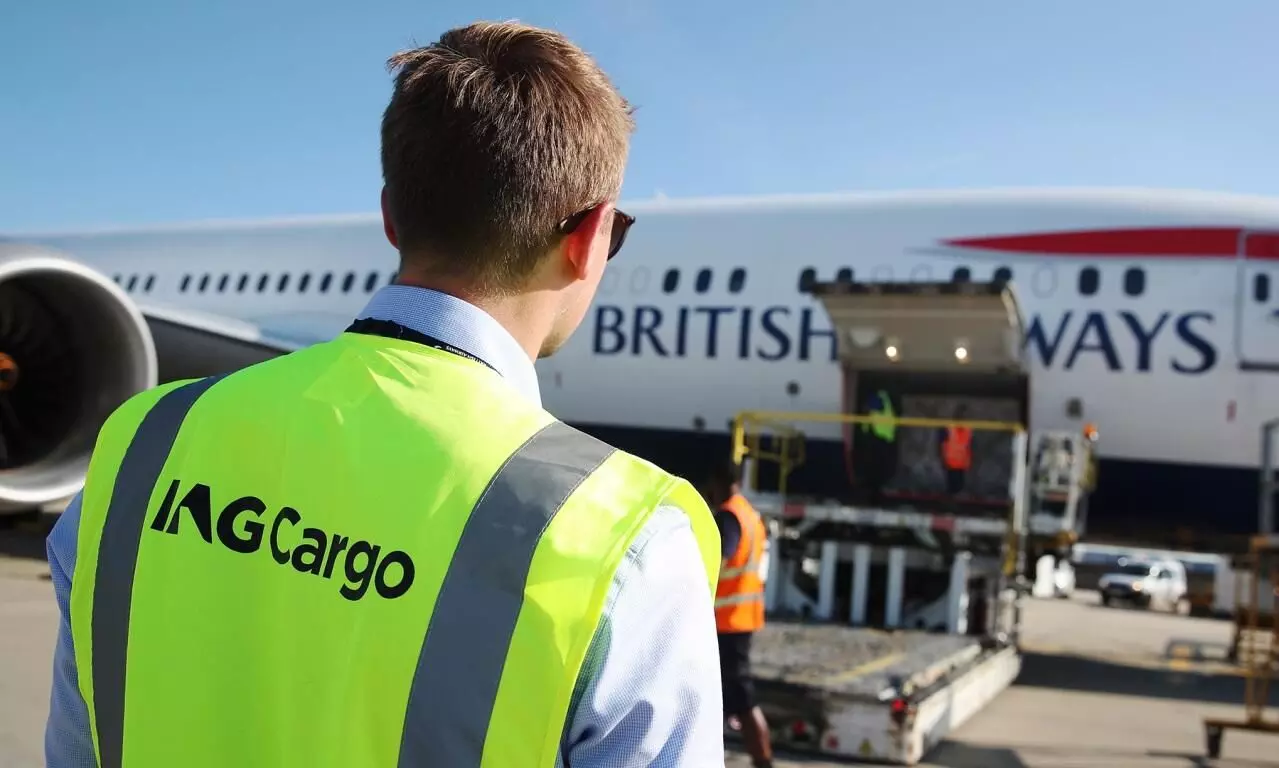 IAG Cargo, the cargo division of International Airlines Group (IAG), reported a 28 percent decline in revenue at €603 million ($669 million) for the first half of 2023 compared to the same period last year.
The H12023 revenue was an increase of 8.5 per cent compared to the same period before the pandemic in 2019, says an official release. "Yields for H12023 were below those of H12022, tonnage was up 6.5 percent and 15.3 percent lower in comparison to H12019."
While cargo tonne kilometres increased 15 percent to 2.2 billion, cargo revenue per tonne kilometres declined 38 percent to 27.11 cents from 43.48 cents in H12022.

IAG Cargo opened New Premia, its new flagship handling facility at its London hub, in the first part of the year. "The investment in excess of €100 million is part of a revamp to its cargo facilities at London's Heathrow Airport. The state-of-the-art 10,000m2 semi-automated warehouse more than doubles IAG Cargo's handling capacity of premium shipments. The facility features a Constant Climate Quality Centre (CCQC) specialised in pharmaceutical, life-science, and bio-tech product shipping. IAG Cargo continues to invest in its pharmaceutical product reinforcing its commitment to supporting a key industry."
David Shepherd, Chief Executive Officer, IAG Cargo, says: "While the operating environment has changed significantly in recent months, and the air cargo industry normalises following the pandemic, our primary efforts in the first half of the year have been dedicated to implementing essential transformation. This has included investing in our facilities, operations, and senior leadership team to ensure that we are in a strong position to adapt to the changing market. As well as opening our New Premia operation at Heathrow, we have focused on improving operational processes to make better use of our capacity."

IAG Cargo continued to reintroduce network coverage, resuming services between London, Beijing and Shanghai as well as increasing frequency to Hong Kong and Japan, the release added. "H12023 saw substantial growth across North America, approaching pre-pandemic levels as IAG Cargo launched a new route between London and Cincinnati increasing its North American network to 28 destinations."
Shepherd adds: "We've been focused on how we can increase efficiency as a business whilst better serving both our customers and colleagues. We are already benefiting from the actions we are taking, all with the goal of cultivating a great place to work and building long-term customer loyalty. As a business we remain well positioned to serve the industry that keeps the world's economy moving."