How to prepare for a capacity surplus air cargo market in 2023?
For the last two years, the air cargo industry was severely affected by shrinking capacity and swelling demand. However, there is another disruption awaiting in the global economy: this time from the demand side. Let's pay attention to what the air freight specialists of logistics companies have to say about how to face this storm.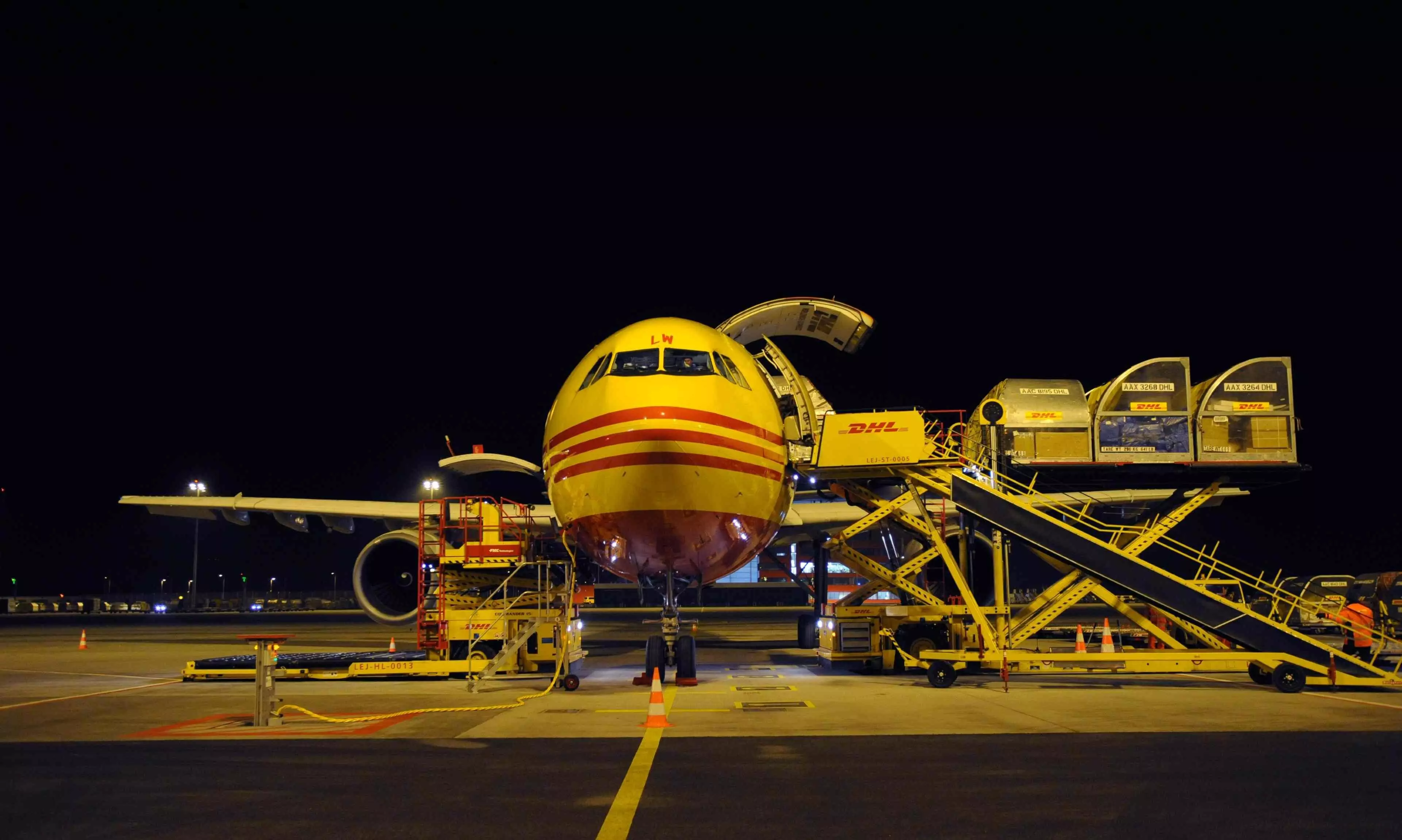 The International Monetary Fund (IMF) in its October 2022 World Economic Outlook forecasted global growth to slow from 6 percent in 2021 to 3.2 percent in 2022 and 2.7 percent in 2023.

This is the weakest growth profile since 2001 except for the global financial crisis and the acute phase of the Covid-19 pandemic. "Global economic activity is experiencing a broad-based and sharper-than-expected slowdown, with inflation higher than seen in several decades," it reads.
Pierre-Olivier Gourinchas, economic counsellor, IMF, wrote in the forward of the outlook, "As storm clouds gather, policymakers need to keep a steady hand. The global economy continues to face steep challenges, shaped by the lingering effects of three powerful forces: the Russian invasion of Ukraine, a cost-of-living crisis caused by persistent and broadening inflation pressures, and the slowdown in China."
Clearly, the world is entering a period of uncertainty and these indicators point towards a difficult period in the air cargo market as well.
According to the International Air Transport Association (IATA), global demand, measured in cargo tonne-kilometres (CTKs), fell 9.7 percent in July and 8.3 percent in August compared to 2021.
As per the WorldACD report for the first two weeks of October (3 to 16), chargeable weight was down 16 percent YoY and yields were down 17 percent.
E-commerce: The only bright spot
Everything in the world economy may seem grim at this point in time but there are things to be positive about.
"We still have the GDP growing. We are not going negative. The growth is slowing down but the world economy is still growing which is a positive sign for the airfreight industry in general," said Neel Jones Shah, EVP of airfreight strategy and carrier development at Flexport, while hosting the Logistics Rewired: Air Market Update webinar by Flexport on October 13, 2022.
He particularly pointed out the developments in the e-commerce industry and its impact on airfreight. "We still have pretty good e-commerce growth. Although it is slowing, cross-border e-commerce continues to grow in a very very strong way. And that is typically one hundred percent airfreight," he said.
IATA in a market outlook webinar conducted on October 5, 2022, also stressed the developments in the e-commerce segment and the volume it brings to air cargo.
Andre Majeres, head of e-commerce and cargo operations, IATA, "More and more retail is sold online and that has an impact on the logistics chain and on air cargo operations. The online penetration or online retail sales is at around 22 percent of total retail which means one package out of five is brought online. That means more parcels and less consolidation."
He also pointed out that 80 percent of cross-border e-commerce is shipped by air because of the speed advantage and the need to deliver faster. He was citing Alibaba's promise to deliver domestically in China within 24 hours and globally within 72 hours.
In 2021, e-commerce generated 131 billion parcels which is already three times more than in 2014 and it will also double to 260 billion parcels in 2025, according to him
Prepare for the unpredictable
Meanwhile, on October 5, 2022, Randy Stanley, vice president of international air freight at UPS, while giving an update on the global air freight market, noted that the market should be prepared for unpredictable experiences that we may experience citing the impacts of the Covid-19 pandemic and Ukraine-Russia conflict in last two years.
"The demand has declined from the air freight perspective. There has been less demand for manufactured goods in the last three months." He also reported that the ocean freight, which shifted to air before, is now going back to the ocean.
Indraneel Chatterjee, global airfreight product development at DHL Global Forwarding, pointed out the volume drop in July and how it continued to be low during the market update webinar on October 19, 2022. "There are many underlying factors and one of them being worldwide inflation which has impacted purchasing power. Even if you look at Purchasing Managers' Index (PMI), which is a key indicator, export orders have also fallen which is in line with the reduced purchasing power of the consumers. PMI has fallen more on the Asia Pacific side which is one of the biggest exporting regions," he said.
On the same line, the Association of Asia Pacific Airlines (AAPA) in its September 2022 results also reported that international air cargo markets remained under pressure, "as export activity was hampered by depressed business and consumer confidence levels amid a deterioration in global macroeconomic conditions."
Subhas Menon, AAPA Director General said, "The outlook for the cargo market remains subdued in the near term. Overall, the region's airlines continue to face a challenging operating environment, with operating costs under pressure as a result of high fuel prices and weak local currencies."
Demand vs supply
Talking about the peak season, Chatterjee said, "We are not expecting a surge in volumes compared to our previous experiences and it will remain low as inflation will continue into next year. But there are certain sectors that will show resilience, especially in the technology industry because there are product launches already in the plan."
He noted that inventories across the world are full and "that's also one of the factors why the demand is low."
Meanwhile, Stanley noted the improvements in the capacity as a key indicator to keep an eye on to understand the market. "Usually, more capacity comes with lower prices," he said.
"We have also seen that there is additional capacity coming back to the market. Even though it is not to the degree that we had in 2019 but it is growing with more passenger flights coming back and bringing more belly capacity," he added.
Chatterjee believes that the capacity will be enough to carry the cargo as there is Month on Month (MoM) improvement in capacity and it is already up 18 percent in October 2022 compared to 2021 and even the belly capacity is 23 percent higher than last year.
"The capacity has continued to improve because passenger travel has increased which is good news. Very recently the Covid-19 restrictions were lifted in many Asian countries and we expect more belly capacity to return in Q4 of this year," he said.
He also raised some concerns. He said, "Since the demand is low, there are cancellations happening. Because it is costly for airlines to maintain capacity which is not used and it shows that supply is higher than the demand."
Q1 2023: What to expect? What to do?
As an advisory for customer consideration, Stanley noted that the most important piece is communication. "Despite the expected available capacity, providing accurate volume forecasts to forwarders is still important. The more you share your logistics and supply chain needs as manufacturers, the more we can have a strategy to move the cargo around the world in a timely and price-effective manner," he said.
"There is always an unfortunate opportunity for something unpredictable to happen. It is important that we work together to have a strategy going forward," he added.
Looking ahead into Q1 of 2023, he is expecting a slight peak during the Chinese new year. "But overall the demand will be relatively soft."
Even though he agrees that the strategy for when to have and the length of RFPs (request for proposals) depends on the lanes and markets, he notes that the requests are for longer periods down from three months to two years.
"So the opportunity to look for longer programmes, more defined programmes, predictable programmes are going to be available next year. And I think most companies will capitalise on that. It's good timing to do that around Chinese New Year," he said.
Meanwhile, Chatterjee predicted that in the first three months of next year there will be airlines retiring some of the freighters. "As I foresee, it will not cause a concern or an imbalance in the market because the demand will remain low," he said.
He also observed MoM reduction in the air cargo prices even though it is well above the pre-Covid-19 levels and six percent above last year.
"Again, there are slight concerns because jet fuel prices continued to remain high. Though they are softening, with the recent announcement from the OPEC (Organization of the Petroleum Exporting Countries) plus countries that there will be a reduction in the production of crude oil and also with the Ukraine-Russia crisis, the concerns persist. Apart from that, we are expecting an aggressive spot market. Many trade lanes are already witnessing it. And with more belly capacity, we can only expect a more aggressive market as the months continue," he said.
According to him, the rates have continued to improve on an MoM basis but the rates to go back to pre-Covid-19 levels will take some more time.
"Towards the first quarter of next year, we will see more or less the same rate levels that we are seeing right now, but beyond that, it can reduce further. The yields of the airlines have also softened quite a bit in recent months which is reflected in the current rate levels," he said.
This was originally published in the November 2022 issue of The STAT Trade Times.