How forwarders are looking at the future
Forwarders will continue to grow in the foreseeable future as they bring value and innovative thinking to a world of complex logistical challenges.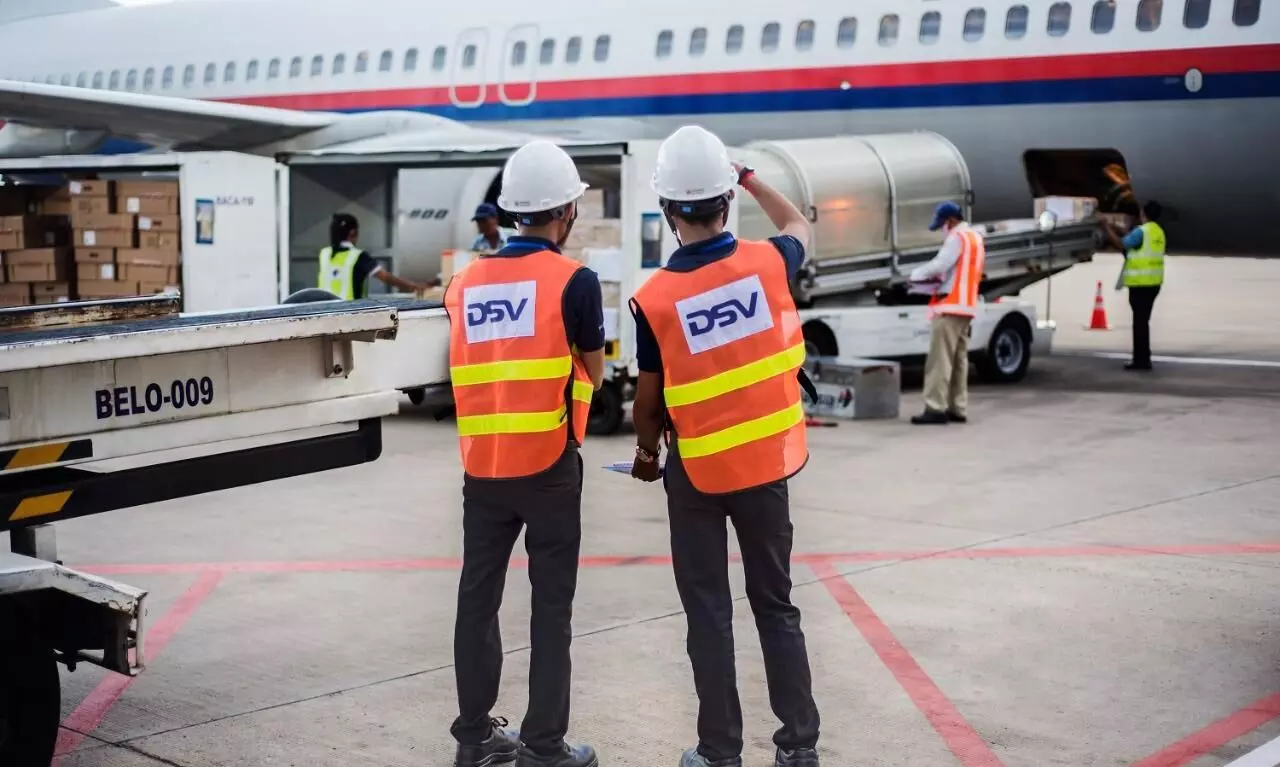 The past two years of pandemic-related pressure sparked more changes in the freight forwarding industry than in the last 25 years combined," says Brandon Fried, Executive Director, Airforwarders Association. "Locked-down consumers resorted to online ordering goods in response to government-mandated lockdowns creating more shipment demand than ever. This change in purchasing habits created unsurpassed demand for air freight services as retailers and manufacturers struggled to meet demand. Airfreight forwarders rose to the occasion by providing creative solutions to the most complex logistical challenges ever seen in the supply chain industry."
Freight forwarders are asset-light intermediaries with flexible cost structures. "Between 62 and 85 percent of revenues are channelled into purchasing carrier capacity (such as cargo airlines)," says the McKinsey report. "Of the remainder, forwarders typically convert 20-30 percent to earnings before interest and taxes (EBIT), achieving EBIT margins of 1-11 percent with return on invested capital (ROIC) typically above 20 percent, given the asset-light business model."
Gross profit margins shrink as carrier rates increase, and inflate at times of low rates, McKinsey says in its analysis. "Since 2005, gross profit margins went up by four percentage points over a ten-year period while carrier rates declined. The dynamic has recently reversed with gross profit margins at a ten-year low while carrier rates are at their highest. On the other hand, absolute gross profit (and gross profit per transported unit of cargo) can increase in times of higher rates." With carrier rates expected to decrease in the coming years, forwarders' earnings will likely trend downwards.
"Forwarders work on asset light models, and hence are quick to adopt or evolve with changing times," says Pratul Shekhar, Senior Director, Air Product, Indian Subcontinent, DSV Air & Sea. "In fact, when the time is tough or challenging, it is the forwarders who come up with solutions or flexible approaches to succeed in serving our customers in the best way possible. Being asset light also implies that we can quickly adapt to changes and adopt the latest solutions. Pre-pandemic, the forwarder was going slow in adopting technologies etc. but, post-pandemic, forwarders, almost overnight, started adopting the available tech and tools and also started working on new ones to adapt to the fast pace and demand of smooth flow of goods."
Eytan Buchman, CMO, Freightos, adds: "Nearly everything has changed. The sheer demand has accelerated as global trade increases. While the Covid-fueled $20 trillion in global trade may be an anomaly, globalisation clearly is not. Technology as a whole, whether sourcing platforms or digital sales platforms, have lowered the bar for importers, resulting in an explosion in small and midsize importers or direct to consumer brands. With the prevalence of technology, sophistication and automation previously only available to large forwarders has now become commonplace, available from companies like Freightos and WebCargo for incredibly competitive rates, allowing more efficient customer service."

Buchman goes on to add that these trends are positive for the forwarding industry but have also created new, less positive trends. "That same automation has emboldened carriers who are now vying to own the end customer. Similarly, platforms like Amazon.com or Shopify are making more deliberate steps towards competing with forwarders. And, of course, increasingly complex supply chains, combined with increased transparency, lead to more demands from forwarders with less margins. These trends, while new, are similar to previous trends in that the role of a forwarder is one that has always - and will always - needed to evolve."
Jan Kleine-Lasthues, Chief Operating Officer, Airfreight, Hellmann Worldwide Logistics offers a more holistic view when he says change is our constant. "The general conditions under which we do business have changed significantly over the past few years. On the one hand, Covid-19 has obviously put great pressure on the industry and led to massive disruptions of supply chains. At the same time, the pandemic has not only led to a market consolidation but also to some sustained new operational processes and a new strategic focus of many industry players. In addition, the meta-trends of digitalisation and sustainability have led to a profound and ongoing transformation of the industry."
The industry has substantially adopted digitisation, says Narayanankutty Karayangal, Vice President- Airfreight India, DHL Global Forwarding. "Data transfer between shipper to forwarders, forwarders to airlines and terminals came to play significantly. Even Customs has increased the usage of technology. Obviously this led to improved efficiency of operations. The last three years also taught us that work from other than the office, including home, is possible and effective."

"The rapid growth of the e-commerce sector has increased trade activities and enhanced the development of an efficient supply chain and logistics to ensure a smooth end-to-end transfer of goods, which has fuelled the expansion of the freight forwarding market," says Coen van der Maarel – MD India, Sri Lanka and Maldives, Kuehne+Nagel. "The Covid-19 pandemic has also prompted businesses to reconsider the freight forwarding industry's future even further as global supply chains were severely disrupted because of the pandemic. Following the pandemic, several industry players are using cutting-edge machinery and technology to automate processes and create a single-window channel for providing end-to-end logistics services. The industry is currently evolving at a breakneck pace, prompting the adoption of automation and IT-enabled information systems."
Freight forwarders = problem solvers
"Freight forwarders are creative problem solvers who always responded to supply chain disruptions in their ordinary course of business, even before the pandemic," says Fried. "Unfortunately, the onslaught of Covid-19 resulted in the cancellation of many passenger flights and a significant loss of belly capacity routinely used by forwarders to transport cargo. But as creative problem solvers, we rose to the challenge by chartering passenger planes from airline partners with only boxes on board. In addition, many of our members opted to mitigate severe maritime and airport cargo congestion by flying to previously underused airports such as Rickenbacker in Ohio and Rockford in Illinois. Using these facilities allowed us to provide faster service to customers."
Forwarders - at least successful ones - have always focussed on creating additional value for their customers, says Buchman of Freightos. "There has been a strong trend towards digitisation at a far more accelerated pace. It took years for eAWBs to reach a 50 percent penetration rate; today, in under four years, carriers representing 40 percent of global carrier capacity have already been digitised.
"Beyond digitisation, it appears that forwarders - and the industry at large - are constantly thinking about improving their ability to add value to their customers. While not from the forwarder side, both Gap and American Eagle Outfitters have recently announced their intention to begin offering fulfilment services to their customers. This is a prime example of how companies, whether beneficial cargo owners (BCOs), carriers, or forwarders, can leverage expertise or assets in order to extend beyond where they currently provide value. Forwarders will likely continue to have a substantial core value to offer to customers, namely the ability to coordinate complex global freight movements around the world through carrier-agnostic booking and management. However, successful forwarders are improving this core capability while extending beyond it."

I think climate change is the issue of our time, says Jan Kleine-Lasthues of Hellmann Logistics. "The logistics industry has an outstanding responsibility in the fight against global warming as it considerably contributes to global CO2 emissions. Even though there is still a long way to go, many milestones - both large and small - have already been reached: from alternative drives and comprehensive compensation offers to the optimisation of transport planning through greater transparency within supply chains."
Forwarders have very quickly adapted to the changes that the pandemic brought about, says Karayangal of DHL. "They have innovated ways and means by which their ability to give uninterrupted service remains core. By improving office staff efficiency, they are able to keep customers well informed of exceptions. This enables customers to manage supply chain disruptions which staff shortages at terminals were bringing about. Investment in technology upgrades are sustainable actions forwarders have taken."
Tech the way to go?
Fried of the Airforwarders Association says the use of technology is nothing new to the freight forwarding industry as many adopted automation tools to improve efficiency and customer transparency many years ago. "However, we have seen more forwarders who leverage automation than others. These entities do the same things regular forwarders do but rely significantly on technology and data to perform the task. Many Airforwarders Association members continue to increase their automation-related investments to help address beneficial cargo owners' demands including current information about the shipment's location, assistance with regulatory document processing, and quicker order entry for freight transportation services.
"Customer expectations are getting higher, and they want more automation in the shipping process. We continue to see the customer readily adopting technology and using data to assess their shipping trends and predictive analytics. The freight forwarding industry understands this need and is making the necessary investments to provide crucial shipment information automatically to the shipper. Automation continues to create efficiencies, accuracy, and speed in the work process. It enables freight forwarders and their customers to optimise routes, assess shipping schedules, and address today's maritime and airport cargo congestion challenges."
Digitisation is the mantra that has completely transformed the logistics industry," adds Maarel of K+N. "With changing consumer expectations and a greater emphasis on last-mile delivery, the industry has quickly adapted to the volatile environment and is becoming an area of interest. The fact that cutting-edge technology is now an unavoidable part of logistics fascinates today's digital natives. With the right technology, businesses can gain supply chain visibility to manage carrier performance more effectively, proactively identify shipping delays, anticipate disruptions, automate manual processes for increased efficiency, and much more. In addition to investing in these technologies, logistics firms must closely monitor these innovations to determine how they can best assist the customer and create an efficient model.

"Future-proof logistics will revolve around a greater focus on the needs of the customer, and as a result, tech adoption is now essential. Logistics businesses are rushing to implement tech-enabled solutions to survive and prosper. Companies can therefore take advantage of and make the most of a wide range of opportunities presented by adopting digital innovations."
Transparency in the supply chain has improved leaps and bounds, according to Pratul Shekhar, Senior Director, Air Product, ISC, DSV Air & Sea. "All stakeholders from shippers to consignees can now have real time access of shipment movements. All stakeholders in the value chain now have no choice but to upgrade and move faster towards digitalisation of their internal process and adopt external digital tools to make sure supply chain moves effectively and smoothly. Even government / state agencies / airports / ports / shipping /airlines / terminal operators etc. all involved parties gave a huge push to digitalisation, which has increased the speed of goods movement. During the tough time of pandemic freight forwarders and cargo industry's importance was highlighted globally and due importance was given to this important process."
Technologies like IoT, RFID, Advance GPS and FMS, to name a few, are already solving the biggest problems BCOs face in transparency and real time tracking, adds Shekhar of DSV. "Now, thanks to these technologies, they can take quick decisions and not wait for multiple non-reliable versions of intermediaries of the supply chain. Also, now with automation, blockchain and robotics, BCOs view technology adoption as secure, error-free, quick and with reduced supply chain cost. Slowly, big data, AI and ML are gaining importance with BCOs as it helps them to quickly analyse large supply chain data within a few seconds and help them make quick and informed decisions accordingly."
Buchman is confident that without technology, both as a driver of internal efficiency and as a method to provide improved customer service, forwarders cannot successfully support customers. "In addition, I believe there are few successful forwarders today who do not, at least to some extent, leverage technology. As the market becomes more competitive with players like Amazon, Maersk and Gap competing with segments of forwarder business, this will become more important. It seems unlikely that one forwarder can solve all BCO problems. However, getting more niche, building up expertise in a specific region or market vertical, and solving those BCO problems may be one way to stave off this competition."

Hellmann's Jan Kleine-Lasthues says: "The whole world is digitising at a rapid pace - and that naturally also applies to the logistics industry. At Hellmann, we are investing heavily to digitise both our internal and external processes and interfaces. Whilst we have already achieved many milestones, one thing is clear: Digitisation never stops - it is an on-going process that leads to a continuous development of the industry. It remains to be seen how many players can keep up with this enormous pace of innovation in the long term."
Is vertical integration challenging for forwarders?
The challenging trend for forwarders now is airlines/carriers offering capacity directly to customers. For example, Maersk has launched Maersk Air Cargo and can offer customers both air as well as ocean space. CMA CGM Air Cargo can do the same. It also has a stake in KLM-Air France that can be leveraged to woo customers. Question for forwarders is simple - how do you tackle this consolidation?
The Airforwarders Association believes that forwarders offer services often found beyond the scope of an airline or carrier, says Fried. "In many cases, airlines may be more focused on the movement of people instead of boxes and rely on the forwarding client community to address specific needs of shippers that exceed their customer service capabilities. For example, in most shipments, the flight between cities is only a tiny portion of the goods movement. In addition, forwarders prove their value in helping with regulatory compliance, customs clearance, ground movement, banking requirements, packing, crating, and other tasks usually not offered by the airline or carrier. However, the airlines and other carriers continue to be our valued partners in working with us as a team to transport goods efficiently for beneficial cargo owners."
While agreeing that in the short run and may be on few lanes, some customers airlines/carriers may gain some traction, Shekhar of DSV says it is difficult for asset heavy companies to cope in the long run. "Forwarders, on the other hand, are flexible/free to choose from multiple options within the market space. They choose what is best when it comes to serving the customers, and hence only they can provide better, cost-effective services to customers."
This is not something new, says Karayangal of DHL. "There are many BCOs and airlines/carriers who mutually agree to service level agreements (SLAs). Such cooperation has always found the need for a forwarder to handle the shipments physically. The openness and willingness of a forwarder to adapt to this with their own terms & conditions (T&C) have stood the test of time.

"Furthermore, the extensive network and local experts and expertise along with long-lasting partnerships with nearly all major air carriers and ocean carriers provide us with flexibility in challenging situations. We are able to find the right solutions for our customers as we have access to different transport modes and access to capacity."
Forwarders need to first hone their own company-specific strengths and then double down on them, says Buchman of Freightos. "A forwarder can be significantly more agile than a carrier that is limited to its own asset network. Forwarders can also tap into a broader range of services without being anchored down to their existing assets. Finally, customer service will ultimately be the key differentiator. BCOs don't choose a forwarder or carrier. They choose a company that can reliably move their goods from one place to another and mitigate the inevitable exceptions that arise. Strong service orientation can do that, regardless of the type of company."
Many airlines/carriers are pursuing a direct model approach to deal with customers to reduce operating costs such as customer service, booking, and security, says Maarel of K+N. "To address these current changes in the logistic sector, forwarders can offer a broader, worldwide network, spanning all carriers and hence offering more flexibility and reliability to the customer. Adapting to latest technologies such as automation and digitisation to increase their operational efficiency giving customers a seamless experience is also making a vast difference."
Outlook - where would forwarders be
In addition to complex logistical challenges, forwarders are accustomed to a changing supply chain environment, says Fried of the Airforwarders Association. "Our industry consists of clever, resourceful, and creative problem solvers comfortable thinking outside the box. While shipping patterns and consumer demands constantly evolve, we understand that providing personal interaction with the customer remains our most important asset. As a result, forwarders will continue to grow in the foreseeable future as we bring value and innovative thinking to a world of complex logistical challenges."
Shekhar of DSV adds: "Forwarding market is predicted to grow at a CAGR around 3.5-4 percent during the forecast period (2022 - 2027). The current global political situation makes the future uncertain as one can see sudden disruptions and transformations. These changes, however, will bring new opportunities for forwarders.

"We also see a lot of consolidation, large companies planning on mergers and acquisitions. Thanks to the consolidation, economies of scale will improve, which will lead to less inefficiency in the system and adoption of global technologies will happen at a larger scale.."

Forwarders who adopt technologies faster will always be flexible and have a GLOCAL approach - they will think local and imbibe global policies that will ensure growth in future, Shekhar said.
The markets, at the moment, are under enormous pressure, adds Jan Kleine-Lasthues. "Rates are falling - this is particularly true for air and sea freight. In this environment, we can assume that consolidation in the market will continue. At the same time, digitisation and sustainability will, in my view, also be the topics that will occupy us in the years to come."
Maarel of Kuehne+Nagel says: "Forwarding requires a long-term vision, planning, and keeping up with the latest technologies and innovations to survive, compete, and dominate in a highly competitive environment," says "The transportation and forwarding industries are being transformed by technology. In the future, it will be the digitalised forwarders who dominate the market with customer-friendly platforms who will win the business, not the big forwarders. In such unprecedented times as the post-Covid era, technology allows for non-intrusive incremental improvements and optimisation of existing operations. In the near future, logistics companies are aiming to expand their footprint to 2nd & 3rd tier cities where they want to ensure customer proximity for large companies as well as SMEs and start-ups. Investments on upskilling, training and development are some of the focus areas for forwarders."
Karayangal of DHL has no doubt that forwarders are here to stay. "They will grow from strength to strength. With digitisation and digitalisation, they will complement the strength of the BCOs in achieving excellence. Eventually, the freight has to move across borders. The willingness to adopt newer technology, innovate, have a great network and talented people, who are their assets, will help forwarders survive the tide."
A view echoed by Buchman who also says that forwarders, like they always have, will need to continue to reinvent themselves. "Global trade continues to flourish, driven by both multinational BCOs and small importers who are new on the scene. A relentless focus on customer orientation, augmented by the right people and the right tech, will help forwarders continue to provide the outstanding service that ensures forwarders are a fixture in the global landscape for many years to come," concludes Buchman.