Hongyuan Group partners with cargo.one to offer capacity online
Hongyuan Group can now broaden reach, achieve industry-leading digital offering and accelerate multichannel progress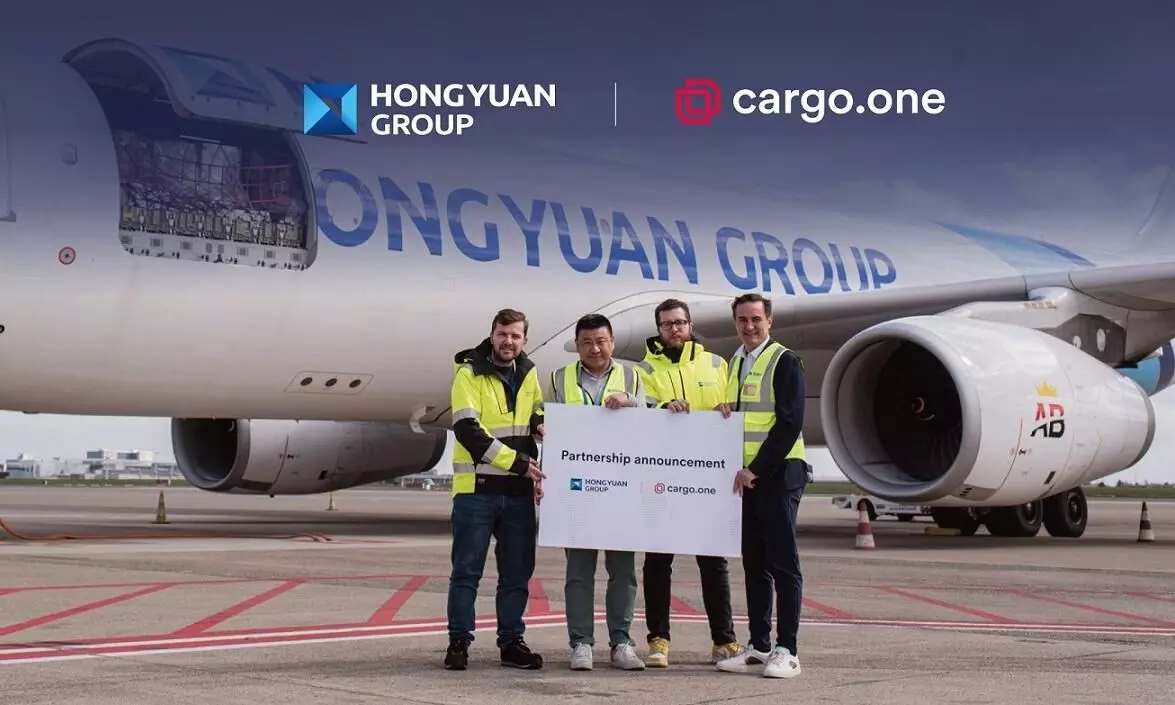 Hongyuan Group and cargo.one announced a partnership that will see Hongyuan capacity available for instant booking on the air cargo marketplace.
"Hongyuan Group is rapidly becoming an important operator for air cargo services between destinations in China and across Europe and South America. Partnering with the established, go-to marketplace for thousands of active freight forwarders will enable Hongyuan Group to boost sales and gain valuable ground rapidly in its digitalization of sales processes," says a release from cargo.one.
With over 20 years of professional cargo logistics service experience, Hongyuan Group is well known to freight forwarders globally for its high-frequency air cargo flights between China, Europe and the United States, the release added. In addition to its self-owned capacity resources such as B747-8F and A330-200F, Hongyuan is expanding available capacity to meet future air cargo demand. "Due to its front-loaded aircraft, Hongyuan Group offers forwarders the exciting option of booking up to six metre shipments - soon with cargo.one's digital booking speeds."
Wen Yi, business representative, Hongyuan Group says: "Since 2018, we have been building up air cargo services with a strong mission to open up the world for freight forwarders. Digital sales is an important step in offering our customers greater convenience and service quality, and cargo.one is the ideal expert partner to enable us to seize maximum potential in all our relevant markets."
Moritz Claussen, Founder and Co-CEO, cargo.one adds: "We are proud to bolster our clear leadership for digital distribution by becoming Hongyuan Group's partner of choice for their digital sales efforts. Thousands of freight forwarders using cargo.one will soon benefit from Hongyuan's strong offerings into Asia. Hongyuan Group can now accelerate its digital sales journey and gain important ground with our established frameworks and digital best practices."