Hermes, SPEEDCARGO to start shipment data capture in Singapore
To capture dimensions/images of incoming shipments & feeding data into Hermes' cargo management system in real time.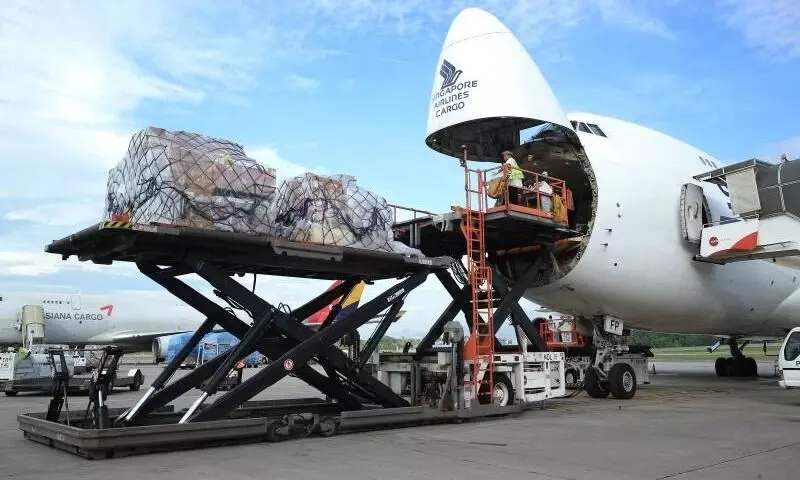 Hermes Logistics Technologies (HLT) has integrated tech partner SPEEDCARGO's solutions into its cargo management system (CMS) for a ground handler at Singapore Changi Airport.
"The integration between SPEEDCARGO's CARGO EYE solution and HLT's new generation ecosystem at the point of cargo acceptance will make enhanced digital information of physical cargo available within the Hermes CMS," says a release from HLT.
Key benefits include real-time data capture at the door, improved accuracy from elimination of manual data-entry, and reductions in labour costs owing to the digital capture, transfer, and processing of cargo, the release added.
"With this collaboration, the ground handlers get two best-of-breed solutions enabling them to reap the full benefits of digitalisation, including 100 percent coverage, processing speed, error prevention, and savings on costly labour," says Yuval Baruch, Chief Executive Officer, HLT.

CARGO EYE captures all dimensions and images of incoming shipments in real time and seamlessly integrates the volumetric data into the Hermes CMS, which uses the data to facilitate the cargo build-up, the release said.
"The integration of SPEEDCARGO's solutions with Hermes' CMS will make it easier for customers of Hermes and SpeedCargo to integrate their deployments, providing for a more digitalised environment that brings together information from the physical world with digitised documentation," says Krishna Kumar, Chief Executive Officer, SPEEDCARGO. "This will help them realise value through improved revenues and optimised operations."
A planned phase two of the Hermes and SPEEDCARGO integration project will enable the CARGO MIND system to work with the Hermes CMS to optimise cargo build-up even further. "CARGO MIND is a deep-tech software solution that uses complex algorithms to plan optimal cargo space utilisation, allowing cargo handlers to help airlines carry up to 10 percent more cargo on each flight."
"It is our belief that through collaboration such as this between tech companies, sharing data, and leveraging data, we can finally benefit from real AI and deliver true value to the air cargo industry," says Baruch.