Freightos, Gesher announce F-4 registration statement submission for proposed business combination
The business combination is expected to close in the second half of 2022 or early 2023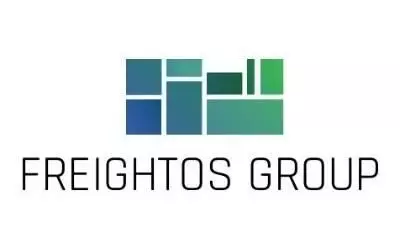 Gesher I Acquisition Corp. (Gesher), a publicly-traded special purpose acquisition company, and Freightos Limited (Freightos), on Tuesday, announced the confidential submission to the U.S. Securities and Exchange Commission (SEC) of a draft registration statement on Form F-4 (the Registration Statement) relating to their previously announced proposed business combination.
"Submitting a draft prospectus and proxy statement marks another milestone on our path to completing our planned business combination with Freightos," said Ezra Gardner, Chief Executive Officer of Gesher. "Freightos is modernizing the global shipping industry as a true innovator in the logistics space. It enjoys positive unit economics, strong gross margins, an incredibly high growth rate, and impressive customer retention. Following the combination, Freightos will be the only pure-play public global freight platform investment opportunity available, and we're excited to partner with Zvi and his team on this enormous market opportunity. The Gesher team has been impressed with the record growth in Freightos' key performance metrics since the announcement of the business combination, and we look forward to completing the proposed transaction."
"Following our record results announced for the second quarter of 2022, which included 137% year-over-year growth in gross booking value (GBV), we're excited that this submission takes us a step closer to the public markets," said Zvi Schreiber, CEO of Freightos. "We're looking forward to scaling our digital freight booking and payment platform, providing the world's supply chains with the digital tools required to contend with ongoing issues of worsening weather conditions, labour disputes, and the conflict in Europe."
In connection with the proposed business combination with Gesher, the combined entity has obtained $80 million in capital commitments. As previously announced, the capital raised from the transaction is anticipated to be more than sufficient to reach positive cash flow and will be invested to further scale the business, driving increased value for users and improving margins.
The business combination is expected to close in the second half of 2022 or early 2023, subject to customary closing conditions, including the approval of Gesher and Freightos shareholders and regulatory review.