Finnair Cargo, WiseTech Global enable eBookings across 24 countries
CargoWise customers can have access to its schedules, rates, capacity, inventory across 24 countries in Asia, Europe and the US.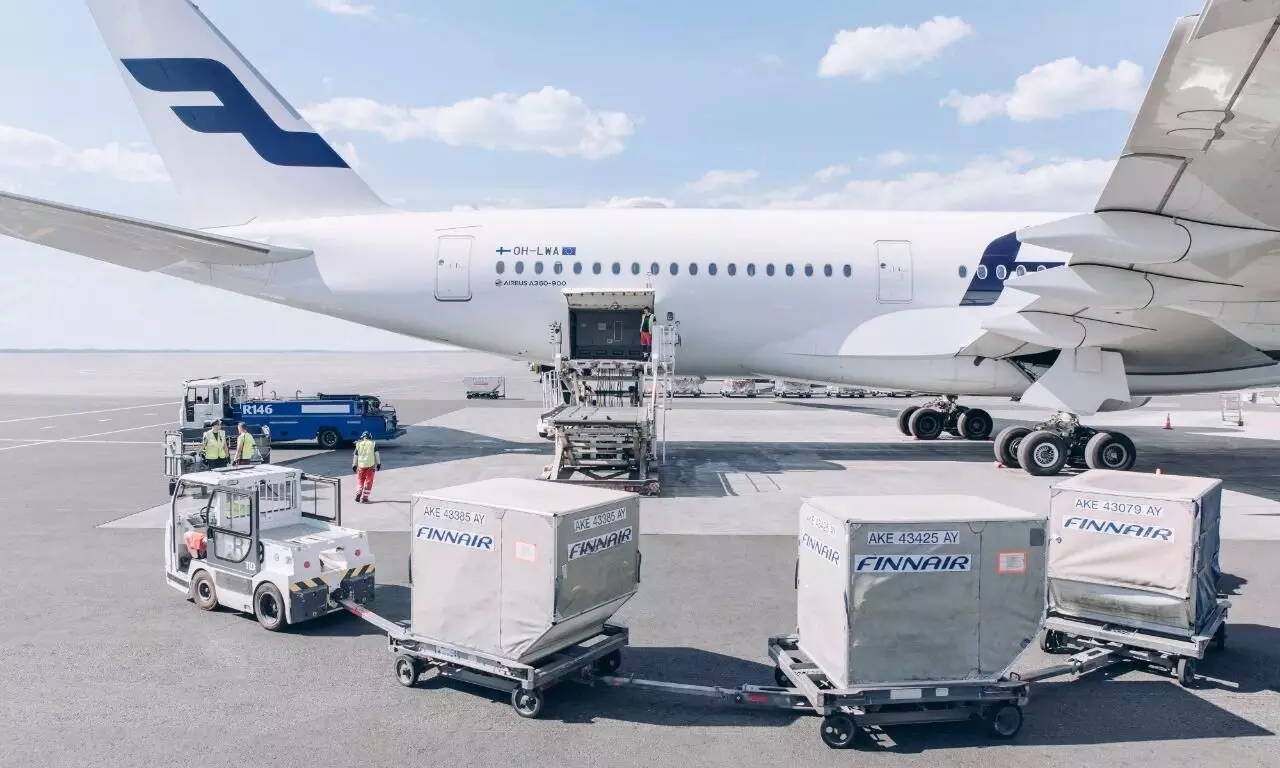 The air cargo carrier Finnair Cargo and WiseTech Global, provider of logistics execution platform CargoWise, have partnered to enable freight forwarders to choose, book, confirm and change shipments, in real-time from within the CargoWise platform.
The global direct data connection with Finnair Cargo's operational system, SkyChain, uses custom APIs to allow CargoWise customers, including some of the world's largest freight forwarders, direct access to Finnair Cargo's flight schedules, rates, capacity and inventory across 24 countries spanning Asia, Europe and the US. It is available now.

Finnair Cargo offers transport between Asia, Europe and North America through its Helsinki COOL hub, the air cargo terminals that features modern technology and data monitoring systems as well as dedicated handling for temperature-controlled cargo.

Fredrik Wildtgrube, senior vice president Finnair Cargo said: "Finnair Cargo uses digitalization to radically improve transparency and efficiency of air cargo shipping processes. The direct data exchange with CargoWise allows us to share live data during the whole lifecycle from booking through to the execution of the Air Waybill, providing a seamless experience for our customers, without having to leave the CargoWise platform. As bookings are confirmed more quickly, it also enables Finnair Cargo to better optimize our capacity and quickly respond to shipment and market changes. We are considering expanding the data shared to also include AWB and customs information which makes this partnership with WiseTech even more valuable."

Jorre Cobelens, vice president – Logistics Data and Connectivity, WiseTech Global, said "Air cargo operators must operate in a constantly changing market where flight routes and allowable cargo may need to respond to sanctions, natural disasters, strikes, capacity constraints and fluctuating rates. Finnair Cargo's enhanced direct eBooking interface provides freight forwarders with easy access to timely information to make informed decisions with transparency at every stage of the process. It improves efficiency and flexibility for the airline and their customers – which is particularly important for sensitive cargo.

"Our vision is for CargoWise to be the operating system for global logistics, increasing, productivity, visability and data security across the end-to-end ecosystem. CargoWise now enables direct data exchange with most API connectable airlines, including Finnair Cargo, which helps bring this to reality," said Cobelens.