Etihad Cargo ramps up capacity for China
Etihad Cargo now provides additional cargo capacity via a weekly freighter service to Guangzhou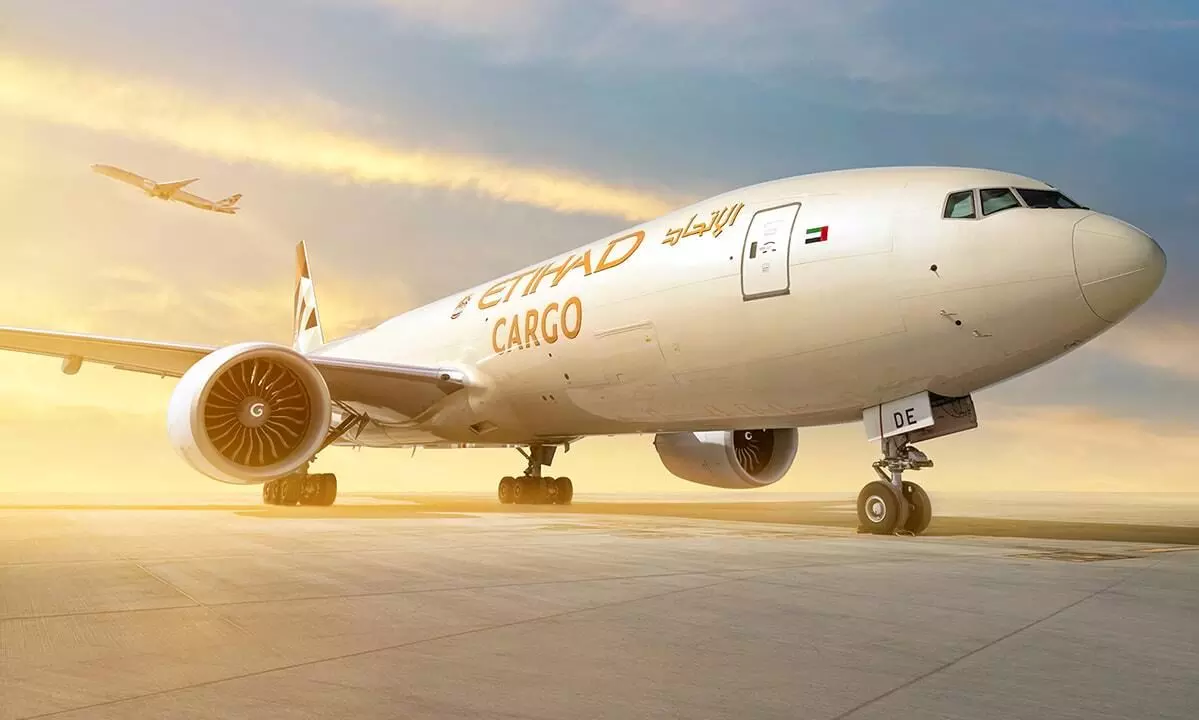 Etihad Cargo, the cargo and logistics arm of Etihad Airways, has enhanced its freighter network with the addition of a weekly freighter service to Guangzhou.
"Offering a new freighter route to Guangzhou comes in response to increased demand for cargo capacity for China and bolsters Etihad Cargo's existing freighter network, bringing the total number of freighter services for mainland China to ten per week," says an official release.
Leonard Rodrigues, Head of Revenue Management, Fleet and Network, Etihad Cargo says: "With the introduction of a new freighter service between our Abu Dhabi hub and Guangzhou, combined with increased frequencies across China via Etihad Cargo's freighter services and the airline's passenger flights, customers and partners benefit from increased cargo capacity. Expanding the carrier's reach into the Chinese market not only meets the increased demand for cargo capacity in this region but will also further strengthen ties between the UAE and China, providing more opportunities for increased collaboration between the two countries."
Etihad Cargo has continued to add to the carrier's Asian network, launching a fourth Chinese gateway to its network, offering a weekly freighter service to the Hubei Province of China. "The carrier's inaugural flight to Ezhou Huahu Airport arrived on August 18, making Etihad Cargo the first international carrier to operate flights to China's first professional cargo airport. The carrier also offers eight weekly freighter flights to Shanghai."

Complementing Etihad Cargo's expanding freighter network, the carrier offers additional belly capacity for China via ten passenger flights per week to Beijing, Guangzhou and Shanghai. Etihad Cargo also offers customers and partners access to 25 domestic mainland destinations, providing seamless connectivity across the Chinese market, the release added.