Emirates SkyCargo, Air Canada Cargo enhance interline cooperation
This latest development follows the MoU signed in February between the two airlines to provide more benefits to their air freight customers.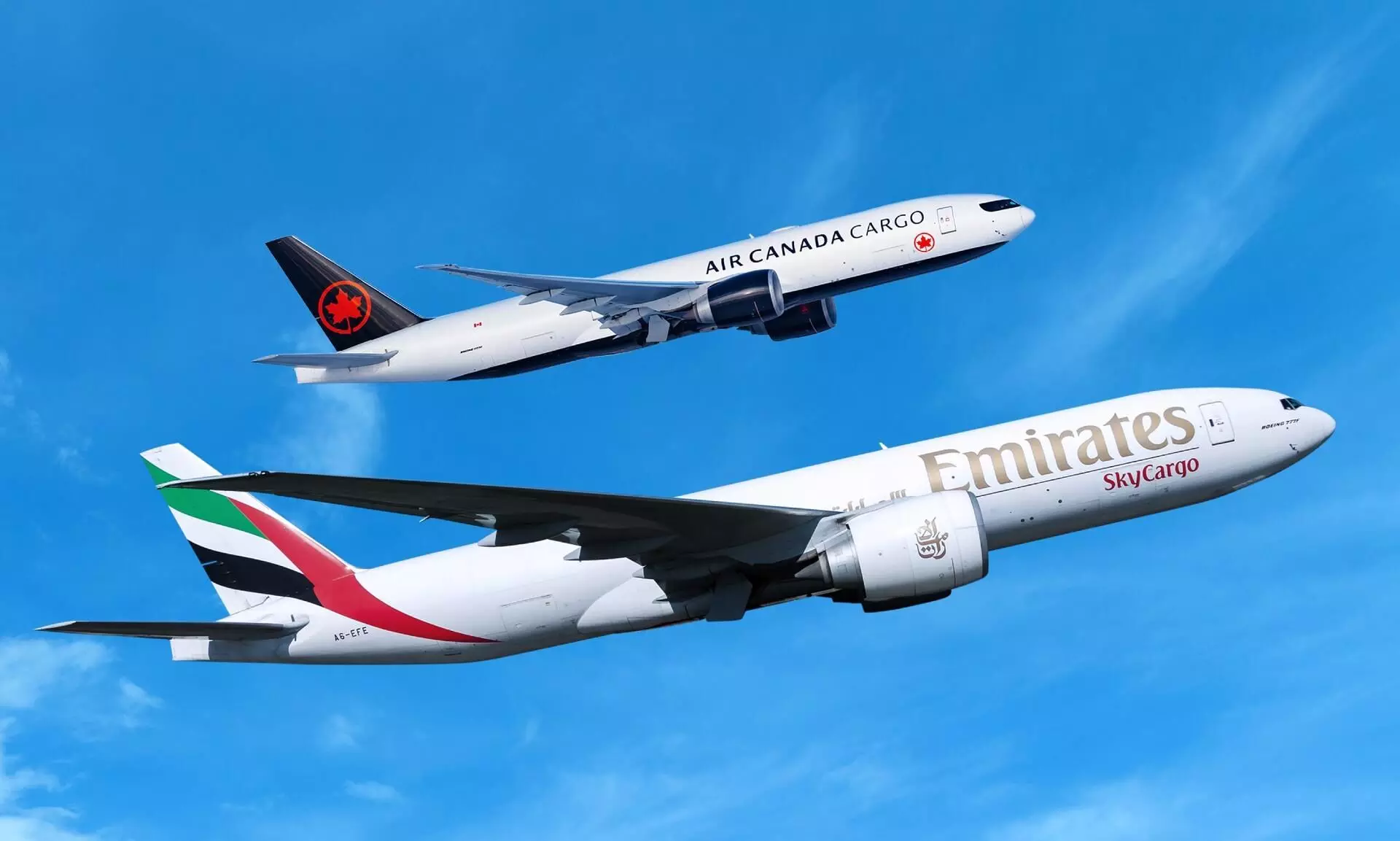 Emirates SkyCargo and Air Canada Cargo today announced enhanced interline cooperation where customers of both airlines can find and book interline cargo shipments through the other airlines' flights.

Emirates SkyCargo customers can find and book into prime Canadian destinations, of Toronto, Montreal, Vancouver and Calgary on Air Canada flights, via key Emirates European gateways while Air Canada Cargo customers can find and book shipments through the Emirates SkyCargo flights, including between the Americas and Southeast Asia and India.
The enhanced online booking capabilities now live, enable Emirates SkyCargo customers to book shipments that will travel on Air Canada Cargo flights on an interline basis via e-SkyCargo, WebCargo, and Cargowise. In the coming weeks, Air Canada Cargo is working to implement similar direct booking capabilities for its customers to more easily access and book interline shipments that will travel on Emirates' flights across its global network.
Nabil Sultan, divisional senior vice president, Emirates SkyCargo said, "We're delighted to team up with Air Canada Cargo to offer expanded access to more destinations in Canada via our European gateways, all bookable online creating a seamless digital experience. We'll continue to work closely with Air Canada to ensure smooth transfers and connections, so that cargo arrives promptly and in excellent condition."
He added: "This arrangement with Air Canada will benefit many of our customers, particularly those in West Asia, Middle East and Africa seeking to transport agricultural equipment, machinery, aircraft parts, as well as perishables and general cargo into Canada and other points in North America."
"We are excited to see these continued improvements to further enhance the user experience for both Air Canada Cargo customers and Emirates SkyCargo customers. This strong partnership will continue to evolve in ways that bring tremendous value to the forwarding community, and this is yet another great step in that direction," said Matthieu Casey, managing director, commercial, at Air Canada Cargo.
This latest development follows the Memorandum of Understanding (MoU) signed in February between the two major airlines to provide more benefits to their air freight customers worldwide. It also builds on the broader strategic commercial partnership between Emirates and Air Canada, which was announced last year.
The partnership expands Emirates SkyCargo's reach to over 60 cities in Canada and more than 150 cities across five continents through Air Canada Cargo's fleet of Boeing 767 freighters and the belly-hold capacity of Air Canada's scheduled passenger flights. In return, Air Canada Cargo has access to Emirates SkyCargo's high frequency distribution network through the belly-hold of Emirates scheduled passenger flights to over 150 global destinations, as well as the additional capacity offered by 11 freighters currently in the Emirates fleet.
Emirates and Air Canada first announced their global partnership in 2022. In addition to this latest cargo development, the airlines recently implemented a passenger codeshare agreement which covers 46 destinations across North America, the Middle East, Asia, and Africa. Emirates and Air Canada have also launched joint loyalty programme benefits for members of Skywards and Aeroplan to earn and redeem miles and points on flights operated by Emirates and Air Canada respectively.