Edmonton Airport handles 7% more cargo in 2022
YEG completed a 47,000 square metre cargo apron expansion in 2022 in partnership with Government of Canada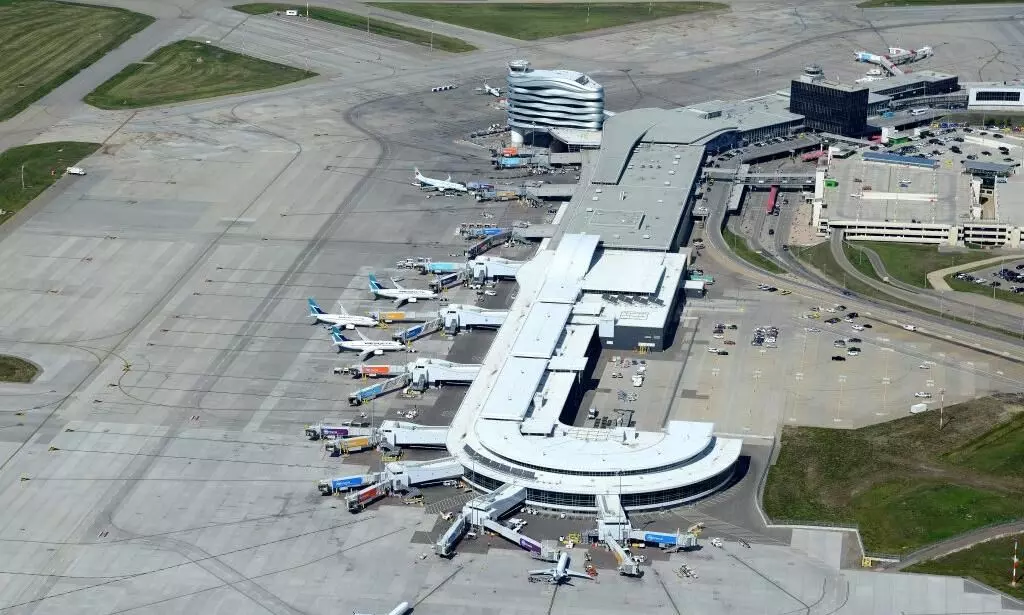 Edmonton International Airport (YEG) handled 52,000 tonnes of cargo in 2022, a 7.2 per cent increase over 2021.
"To sustain this growth, YEG, in partnership with the Government of Canada, announced the development of the International Cargo Hub. This 2,000-acre cargo and logistics development will be one of the greenest logistics parks in North America and will serve as a vital trade corridor for Canada and position our country's leadership in global supply chains by helping capitalise on the rapid global growth of e-commerce and import and export fulfilment," says an official release.
YEG also completed a 47,000 square metre cargo apron expansion in 2022 in partnership with the Government of Canada which will increase cargo capacity by accommodating more planes on the apron at once for loading and unloading cargo, the release added.
The developments contributed to the cargo and logistics centre being the recipient of two awards in 2022: TIACA Air Cargo – 2022 Corporate Sustainability Award; and GHI Pride of Ground Handling Awards – Sustainability Award
"2022 was a year of learning, a year of firsts and a showcase of the perseverance of our region," says Myron Keehn, President & CEO, Edmonton Airports. "YEG evolved in many ways and pushed the boundaries of what it means to be a global leader in the aviation industry. I am excited to be in this new role helping lead this incredible organisation. We look forward to 2023 and continuing to elevate our region's economic prosperity through aviation and commercial development at Edmonton Airports."
YEG bid farewell to long-time President & CEO Tom Ruth in 2022, and welcomed Keehn on January 1, 2023, the release said.
YEG served 5.85 million passengers (a 109 percent increase over 2021) and supported 97,496 total aircraft movements (a 38 percent increase over 2021).
In May 2022, YEG began regularly scheduled drone delivery operations in controlled airspace, making it Canada's first airport to integrate drone logistics into its daily operations. "In 2022, YEG serviced more than 300 commercial drone flights from the airport to the Pat Wilson Memorial Park in Leduc County," the release said.
Alpin Sun will create a 627-acre solar farm at YEG, generating enough energy to power the equivalent of more than 27,000 homes. The energy used will help power YEG's operations and contribute to their goal of being net zero by 2040. Alpin Sun is expected to begin development at YEG in 2023.