Economic trends and their impact on air cargo industry in Benelux
Inflation and recession like situation is hampering the cargo volumes in the Benelux region. Economists and the industry leaders believe that the only solution to getting out of this situation is first dealing with the situation.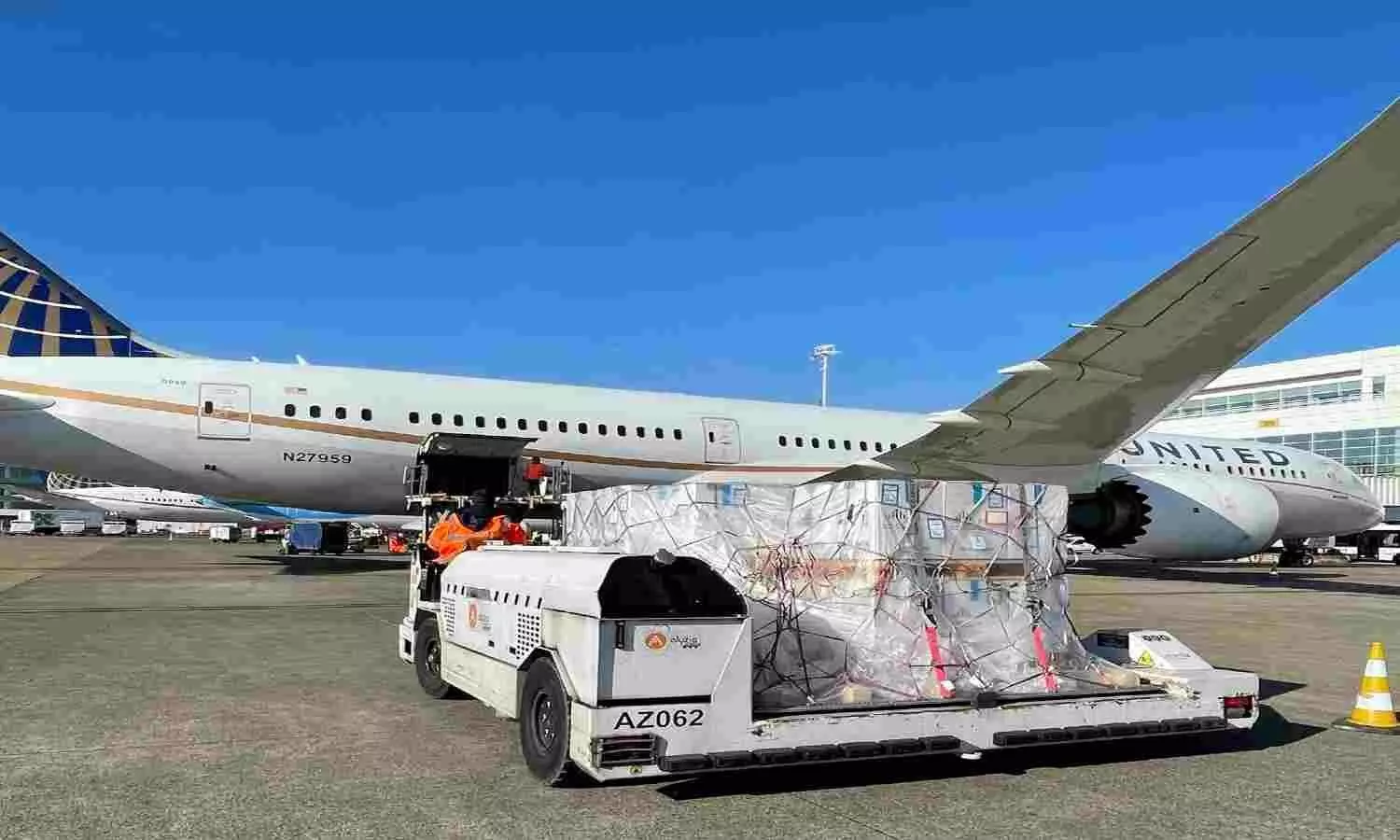 For decades, the Benelux region has been a major air transport hub, resulting in a strong market position in both passenger and freight transit. This is due in part to its geographical advantage, but infrastructure and high-quality services also played a key role
However, due to a number of unanticipated circumstances, Benelux's economic development has suffered significantly in recent years. Though Benelux is attempting to boost commerce, issues such as the Ukraine-Russia war and rising fuel costs are pushing the countries in the region into inflation.
Let us look at the challenges that Benelux is going through and the way they are influencing the economies of each country in this report
Challenges affecting economic stats
According to Ayhan Kose, Chief Economist for the Equitable Growth, Finance, and Institutions (EFI) and Director of the Prospects Group at the World Bank, next year's projected downturn in economic activity — paired with rising inflation — might be more like the 1982 recession, which was also accompanied by a succession of debt crises.
And, with rising food insecurity and climate change concerns ahead, "things are likely to get worse before they get better" for developing markets and low-income nations, according to Kose.
David van der Meer, Cargo Partnerships Director, Amsterdam Schiphol Airport said, "The Netherlands and Europe are confronting several issues, the most notable of which is the Ukraine-Russia war, which has had a huge influence on the Dutch economy. AirBridgeCargo Airlines (ABC) was one of our most essential partners, however, it has now gone out of business. The loss of ABC has been substantial, with a 7% drop, around 22 flights each week. Other factors contributing to the crisis include rising fuel prices, decreased worldwide demand, labour shortage, and increased pricing. Then we see the Economic Optimism Index in Euro Area, signalling that we are going to enter the recession, as predicted by analysts. This is mostly due to inflation in the Netherlands and elsewhere in Europe. As a result of the war, inflation, and labour constraint, our volumes are suffering."
The number of cargo flights at Brussels Airport has dramatically decreased, though it has recently recovered slightly. The number of cargo flights fell by 14% in September 2022 compared to September 2021. Around 66,000 tonnes of goods were handled, a 5% decrease in volume from the previous year. Cargo traffic at Brussels Airport fell 5% in September 2022 compared to September 2021 but rose 30% compared to 2019.

"Last year was remarkable for us, with a yearover-year gain of more than 31%. We have been actively capitalising on the overall growth of the air cargo industry, especially our pharmaceutical leadership. This year, and in general in Europe, we see a softening in demand, mostly as a result of the Russia-Ukraine war influencing demand in the Western European market. When combined with the consequences of China's ongoing selective lockdowns, which make shipping eCommerce products into European markets more difficult, and the geopolitical situation, our results are clearly impacted. We're also seeing some air-to-sea shifts for low-yield goods like fashion or even perishables and lesser-valued eCommerce goods, which is affecting our overall air cargo volumes as an industry," said Geert Aerts, Chief Cargo & Real Estate Officer, Brussels Airport Companies.
Last year was a fantastic year, with more than 31% increase year over year. We have been massively capitalizing on the general rise of the air freight business. We have also been able to capitalise our pharma leadership. What we see this year and overall in Europe is a softening of the demand. The demand is still okay, but you can see that with the events that happened post-Covid and certainly since February demand in the Western European market has been slowing down. Combined with the consequences of China still suffering from selective lockdowns, making it more challenging to export its eCommerce goods into European markets, and the geopolitical scenario around this, our numbers are clearly hampered. That, along with the fact that we are seeing a little bit more air-to-sea changes for low-yield items, such as fashion or even lesser-valued eCommerce goods, is having an impact on our total air cargo volumes as an industry.
The Euro Area Economic Sentiment Indicator fell for the eighth consecutive month in October 2022, to 92.5, the lowest level since November 2020, amid a weakening economic outlook caused by persistently high inflation and increased borrowing costs, as well as a worsening oil crisis, said the report.
"Last year was remarkable for us, with a year-over-year gain of more than 31%. This year, and in general in Europe, we see a softening in demand, mostly as a result of the Russia-Ukraine war influencing demand in the Western European market. "

Geert Aerts, Director of cargo and logistics, Brussels Airport
"Volumes are falling throughout Europe, owing mostly to inflation. However, according to economics, the only way out of a recession is to go through it. These are transitory inflations that will provide you with oxygen to lift up and flourish. We will do everything possible to defend our most critical market segments, which include perishables, eCommerce, and high-tech equipment," said Meer.
The impact of rising fuel prices
Just as the aviation industry was beginning to recover from the pandemic, another hurdle arose: a sharp rise in fuel prices. Since the start of 2022, jet fuel costs nearly 120 percent more than it did in 2021. This price increase poses a big issue for airlines because fuel is sometimes the highest operational expense, accounting for roughly 25% of overall expenditures.
"Oil prices have been unpredictable and I believe that most airlines can take precautions to safeguard themselves to some level. However, it will not be the same as it was two years ago or last year, yields are lowering at particular routes. The increased fuel price puts further strain on the airline markets, as well as the kind of items that may be carried by air cargo. I believe we will see some impact again, and some of the high-yield commodities, such as automotive and pharmaceuticals, as well as high tech and machinery, will continue to be carried through air cargo due to its ease, reliability, and speed. However, we will probably observe greater fluctuations in some of the lesser-yield commodities, such as fashion," said Aerts.
According to the World Bank's latest Commodity Markets Outlook report, the shrinking value of the currencies of most developing economies is driving up fuel prices in ways that could deepen energy crises. Kerosene will become the most costly way to fuel an airplane in the next few years, and will certainly approach price parity with liquid hydrogen before 2030.
"One of our USPs as an airport is that our kerosene rates are lower than the rest of Europe since we have a big production base near the Port of Rotterdam. Traditionally prices in the Netherlands have been inexpensive in comparison to the rest of Europe," said Meer.
"What is concerning at the time is the diesel shortage. This will mostly affect trucking companies, who are an important element of the Dutch air cargo stream since we have a large number of goods entering from Frankfurt by road and being flown out through Schiphol. It will also increase prices, which will have an impact on ultimate consumer payment prices," Meer added.
Benelux growth and development
Maastricht Aachen Airport (MAA) and Royal Schiphol Group have reached an in-principle agreement to start a strategic partnership. "Schiphol will acquire a 40 percent interest in MAA for €4.2 million ($4.1 million). As a result of this agreement, the parties will invest in the future of MAA together. This far-reaching cooperation is in line with the government's aviation policy, requests from Parliament (Tweede Kamer), and the amendment of the Provincial Council of Limburg," says a release from Schiphol.
"The collaboration with Maastricht Airport is still in its early stages. We will decide on what we will work on together by the end of the year or the beginning of next year. When looking at aviation in the Netherlands from Schiphol's perspective, there are highly difficult arguments regarding meeting sustainability targets. The administration believes that the number of flights should be reduced. This is noteworthy because, according to IATA and ICAO, aviation will increase by 50% globally in the next ten years, and Europe is a crucial stepping stone in the aviation sector. With our collaboration, we will focus on sustainability by minimizing noise pollution from Maastricht Airport. There is also the possibility for Maastricht to increase freight volumes from 100,000 to 200,000 tonnes and 400,000 passenger flights over the next 10 to 15 years. One aspect on which we will focus our partnership will be the road network as the road network linking any airport in the Netherlands is excellent," said Meer.

How is Benelux achieving sustainability goals?
Aviation accounts for 3.7% of the EU's total CO2 emissions, and the Commission intends to guarantee that the sector helps the Union meet its 2030 emissions reduction objective. The proposal establishes the number of aviation allowances in the Emission Trading System (ETS) and the proportion of allowances available for auction, as well as the introduction of a linear reduction of aviation allowances in accordance with other ETS sectors. It also adheres to the policy conclusions advanced in the Commission's climate target plan, with the goal of meeting the now legally enforceable climate objectives for 2030 and 2050, after the adoption of the European Climate Law in July 2021.
"Other factors contributing to the crisis include rising fuel prices, decreased worldwide demand, labour shortage, and increased pricing. Then we see the Economic Optimism Index in Euro Area, signaling that we are going to enter a recession."

David van der Meer, Cargo Partnerships Director, Amsterdam Schiphol Airport

"One of the things we have learned through the years is that Covid has been a major alarm for the sector, and we have been able to see some of the opportunities that have come out of it, such as developing our air cargo industry and diversifying. Situations such as covid and geopolitics prompted us as an airport to reconsider our strategy. In order to continue supplying our services and continuing our growth paths, we have embedded sustainability in everything we do. We have been very much at the forefront of this in the European sector, having won one of the European Green Deal programmes with our Stargate initiative, in which we focus on reducing our carbon footprint and eventually reaching net zero carbon footprints," said Aerts.
Amsterdam Schiphol Airport aims to ensure that its operations are zero-carbon and zero-waste by 2030, which means they aim to achieve a 100% reduction. These targets are well ahead of the UNFCCC Paris Agreement and the Dutch Climate Act.
"We started a sustainable aviation fuel incentive programme with airlines earlier this year. We aim to kickstart the usage of sustainable aviation fuel (SAF) at our airport because we believe that offsetting is not the only way to meet carbon reduction targets. Sustainable Aviation Fuels will be critical components of our 2030 goal. SAF is in great demand in the market, with a far larger demand than what is available," said Meer.
Players in the Benelux business are optimistic about the future of air cargo despite the obstacles. However, they believe that this can only happen if business leaders come together and work together.