DoKaSch Temperature Solutions appoints Sales & Business Development Manager for China
The new position was created specifically to further strengthen DoKaSch TS's global presence in one of the most important Asian-Pacific regions for the pharma and biotech industry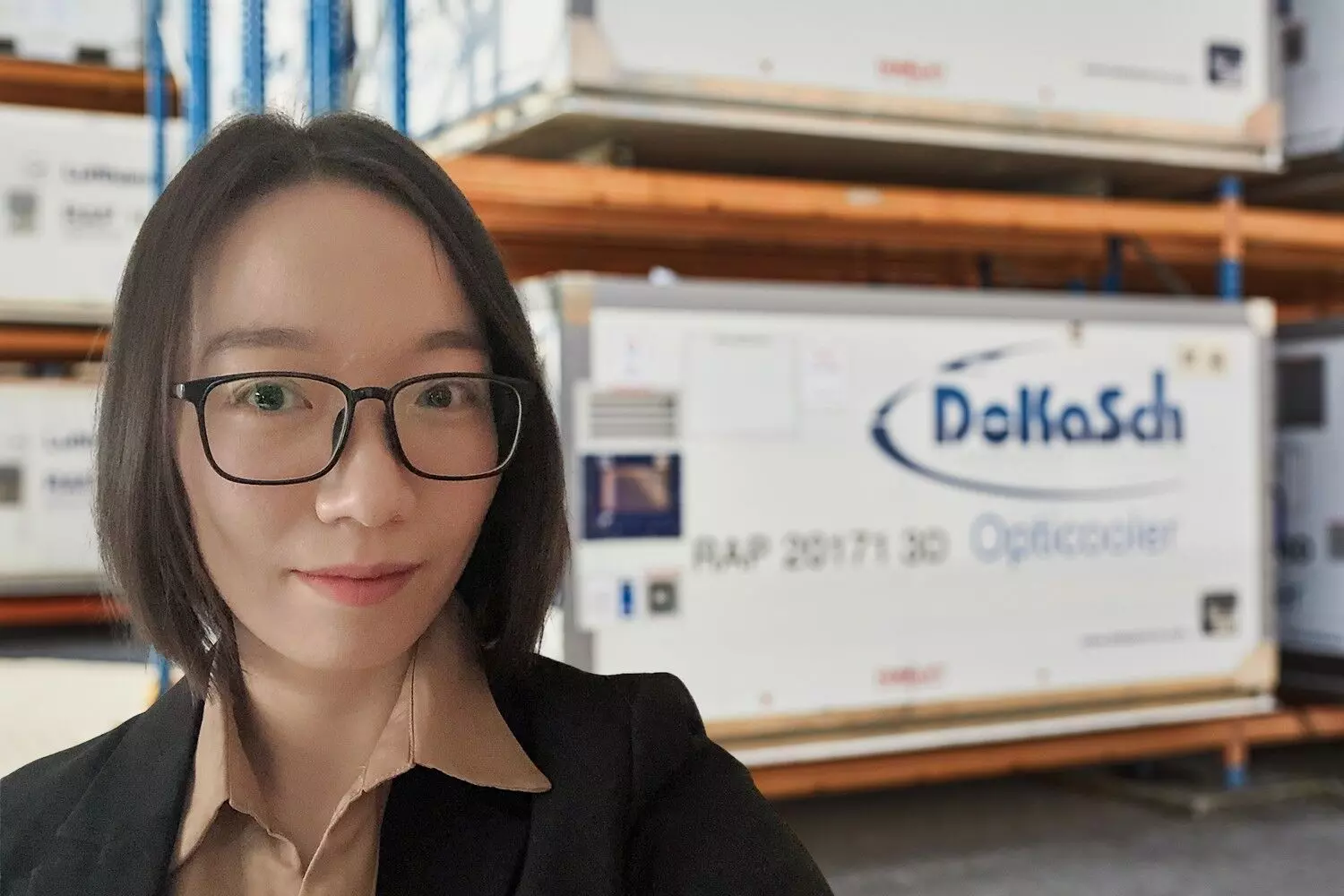 DoKaSch Temperature Solutions is strengthening its foothold in Asia. The provider of temperature-controlled packaging solutions has appointed Emily Tang as Sales & Business Development Manager for China. Based in China, Tang has been catering to the needs of customers using the Opticooler® packaging solution since this year. This active temperature-controlled air freight container features an extremely high level of safety and reliability.
The new position was created specifically to further strengthen DoKaSch TS's global presence in one of the most important Asian-Pacific regions for the pharma and biotech industry. Based in Guangdong in southern China, Tang is also well-positioned to serve eastern China and Shanghai in particular, where most producers of pharmaceuticals, biotech materials, and active pharmaceutical ingredients (APIs) are located.

The appointment of Tang adds an experienced international sales agent with extensive knowledge of cold chain logistics in the APAC region to DoKaSch TS. Her previous positions first took the graduate of a Master's degree in Logistics Management to World Courier. She was responsible for business in South and Southwest China at this global cold chain logistics company.
The sales professional then worked for Catalent Solutions. There, Tang gained valuable experience with clinical trial supplies for multiple countries and was part of the APAC team responsible for business development in Southern and Southwestern China, Hong Kong, and Taiwan.

"The APAC-Region and especially China is a strong growth market for pharmaceutical manufacturing. We are seeing a sharp increase in clinical trials, as multinational companies and local pharmaceutical producers have started to engage in more and more of these trials in multiple countries here. DoKaSch Temperature Solutions' Opticooler® will play an important role in supporting the rise of the Chinese and Asian-Pacific pharma industry by providing reliable cold chains for biologics, vaccines, and APIs. As an active temperature-controlled packaging solution with a strong and global service network, customers can enjoy an extremely high degree of safeguarding against temperature excursion paired with outstanding availability," says Emily Tang, Sales & Business Development Manager China at DoKaSch Temperature Solutions.

Andreas Seitz, Managing Director of DoKaSch Temperature Solutions, also sees that the region offers huge potential. "By bringing Emily on board, we are gaining an experienced international business development professional who is well-versed in the cold chain business in China and the APAC region. After the establishment of our service stations in Beijing, Tokyo, and the Indian city of Hyderabad, the appointment of our Sales & Business Development Manager in China is another important step in the execution of our Asia strategy," Seitz said.