Curtiss-Wright wins A350F deal for electric actuation technology
Curtiss-Wright solution to feature rotary & linear actuators to open/close & lock A350F's main deck cargo door.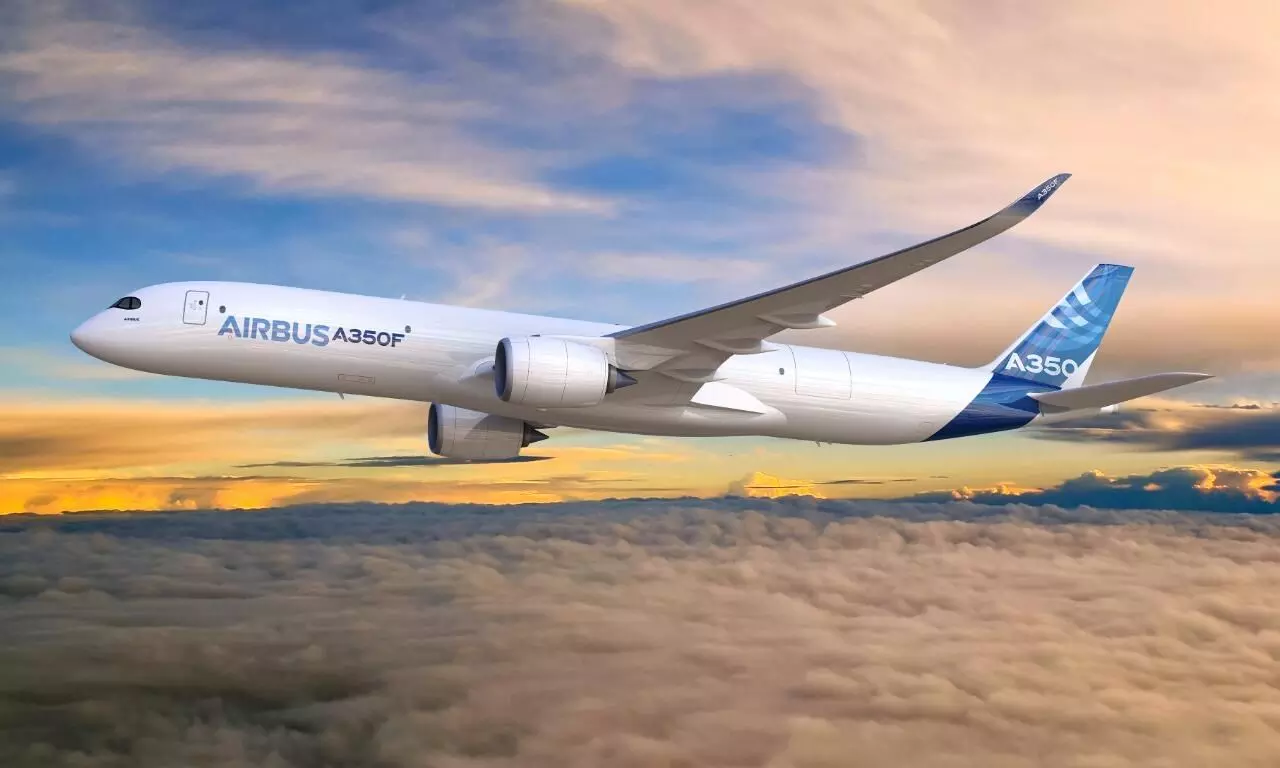 NYSE-listed Curtiss-Wright Corporation has been selected by Airbus to provide custom electric actuation technology for the main deck cargo Door on the future Airbus A350F freighter aircraft.
"The A350F, a variant of the Airbus A350, will be the first wide body freighter aircraft built with a majority of composite materials," according to a statement from Curtiss-Wright.
Under the contract, Curtiss-Wright will provide Airbus with an electro-mechanical actuation solution that features rotary and linear actuators along with control and power electronics to open, close, latch and lock the A350F's main deck cargo door. Curtiss-Wright's actuation solution includes a high-voltage DC architecture that minimises weight, offers improved reliability over legacy systems, and incorporates health monitoring functions, the statement said.
"Curtiss-Wright is very proud to have been selected to provide our critical electric actuation technology expertise in support of the new A350F freighter as this contract represents our first electromechanical actuation contract award with Airbus and further expands the breadth of our leading-edge technologies to the commercial aerospace industry," says Lynn M. Bamford, Chair and CEO, Curtiss-Wright Corporation. "In addition, this programme closely aligns with our strategy of helping our customers improve the functionality and reliability of their aircraft including enhanced fuel efficiency, through the use of innovative electromechanical actuation systems."
The products covered by the agreement will be shipped to Airbus in different European facilities. Curtiss-Wright designs and manufactures its electric actuation products at its Shelby, N.C. and Stratford, Ontario facilities, the statement said.
The A350F is expected to be the only freighter aircraft capable of meeting the latest ICAO CO2 emissions requirements that come into effect in 2027, thanks to its latest-generation efficiency in terms of fuel burn, CO2 emissions and economics.
Curtiss-Wright reported sales of $559 million in Q12022, a drop of 5 percent from $590 in Q12021. While operating income declined 20 percent to $71 million, operating margin was down 230 bps to 12.7 percent. New orders during the quarter came in at $634 million, reflecting strong demand within the Aerospace & defence (A&D) and commercial units.
Curtiss-Wright bought back shares totalling $12 million during Q120222.