Creating a Swissport formula in cargo handling
Swissport, under Warwick Brady's leadership, wants to be the Amazon of recruitment and the Apple of engagement in ground and cargo handling.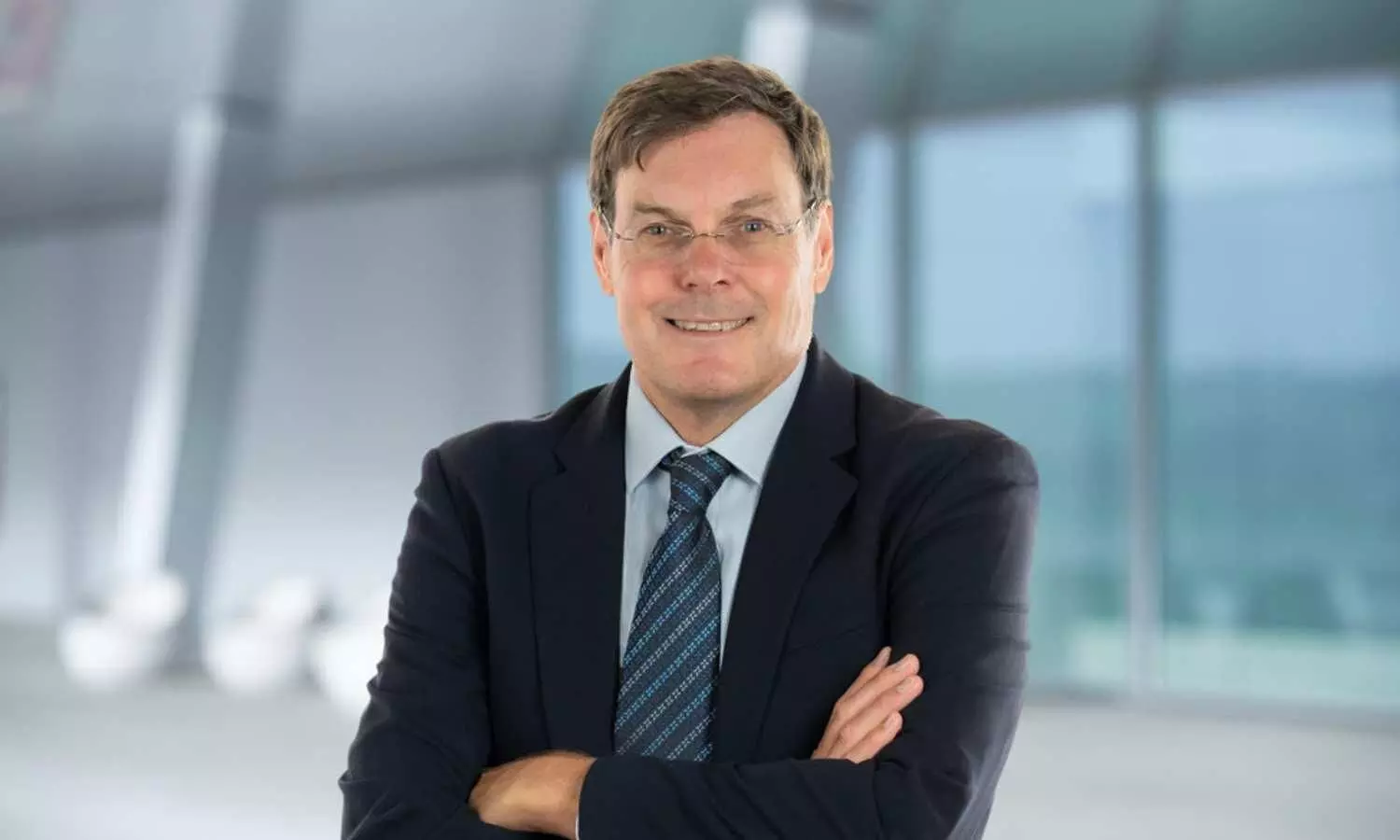 In August 2021 aviation ground service and cargo handling company Swissport International completed 25 years. Three months before this historical landmark, the Swiss company appointed Warwick Brady as its new president and chief executive officer. South African origin Brady, an experienced aviation leader who held top positions in easyJet, Mandala Airlines, Air Deccan/Kingfisher, Ryanair, NATS and Buzz, had once rejected to take up the Swissport offer because the company was under the Chinese ownership and was not in the best of financial health.
Eric Born, former group president and CEO of Swissport International AG, persuaded Brady to take up the role as Born was planning to make an exit. However, Brady, who had his share of challenging shareholders in the past, decided to wait and see a change in the ownership of Swissport to take up the role.
"I thought I might wait until the acquisition was done before I put my hat in the ring," said Brady. Brady and the companies that he worked for were customers of Swissport and according to him, Born thought Brady would be a perfect choice to replace him at Swissport.
So in December 2020 Swissport got its new owners in a debt-for-equity swap and completed a comprehensive financial restructuring. As part of a debt-for-equity swap, ownership of the company has been transferred from HNA Group to a group of financial investors led by the former senior secured lenders of Swissport. The lead investors are investment funds managed by affiliates of Strategic Value Partners, LLC ("SVPGlobal"), Apollo Global Management, Inc., TowerBrook Capital Partners, Ares Management, Cross Ocean Partners and King Street Capital Management, LP.
The financial restructuring provided Swissport with a de-levered and strengthened balance sheet, with total existing debt reduced by some 1.9 billion Euros, interest costs reduced by approximately 70 million Euros and significant liquidity from a new term loan and existing cash of roughly 500 million Euros. And this paved the way for Brady to take up the role.
"I was very attracted to the Swissport role because I was a customer. I had a very clear vision of what this business needs from a customer perspective. So I thought it was quite exciting to get the opportunity when it finally came through," said Brady, who assumed the new responsibility right in the midst of the biggest crisis in aviation's history.
One thing was very clear to Brady when he joined the company. "It was very evident that we (Swissport) did not leverage our global scale. We did not drive home what our competitive advantages were."
So he reached out to the top 100 leaders within the company across continents. He met more than 80 of them and visited several Swissport stations across the world to meet his people. "I like to be close to our people and customers and I think that is the only way we can do well. We are a people business and we are into operations. Therefore, I have to be close to the employees and customers." Brady says he spends more than 10 days in a month out of the office just to meet with people.
Brady's first priority was to put in place a management structure with right leaders. As part of this strategy it was important for Brady to identify the right talent either from within or from outside. As part of the new management structure, he has eight business leaders who look after the business across the world and they, according to Brady, are responsible for the P&L. And then he has a central management structure to ensure that Swissport continuously and consistently deliver its service globally. Brady compares that global uniform service and quality to something that a Starbucks or an Amazon offers.
"We want to be the Amazon of recruitment; the Apple of engagement and the Microsoft of the industry in handling, and cargo," said Brady.
Brady made sure that he had an operational system that is very robust and rigorous with customer centricity as its foundation. He introduced an NPS system that allowed him regular and instant customer feedback coming through his station managers. "That's quite transformational. It transformed the business from being quite inward looking to outward looking and customer focused," he said. Such steps allowed Brady to see growth momentum. It provided him the tools to retain customers and grow his customer base.
Swissport continues to aggressively grow its air cargo business to participate in strong global demand for air cargo logistics and to capture additional market share. The company has been making significant investment in building infrastructure facilities, like temperature controlled cargo terminals and warehouses for special cargo products like perishable and pharma across Europe, Africa and the US. This includes the latest one in Vienna. The newly built 8,000 sqm facility is located in the DLH SkyLog Park in Fischamend in the immediate vicinity of Vienna Airport. Swissport is one of the first movers to the DLH SkyLog Park.
Swissport operates a modern facility at the Nairobi's Jomo Kenyatta International Airport that has IATA CEIV certification both for pharma and fresh produce. Other important Swissport pharma centers are located in Basel, Brussels and Frankfurt.
Swissport is big in the Americas, Europe and Africa. It expects to see significant growth in the Middle East soon. However, its network in Asia is very limited and Brady intends to increase the Asian presence particularly in India, Indonesia, Malaysia, Philippines and Vietnam. "We want to enter these markets with a bit of scale. So it would be more through mergers and acquisitions or partnerships. Asia is definitely on our map," he said.

Swissport participated in the recent bid for the two cargo terminal operations in Bangalore International Airport. However the contract to operate the two terminals for 15 years (starting in May 2023) were won by Worldwide Flight Services (WFS) and Menzies Aviation, recently acquired by the Agility subsidiary National Aviation Services (NAS). The Swissport chief executive does see the potential for market consolidation in the sector in the years ahead. In fact, a few years back a private equity company was facilitating a merger between Swissport and Worldwide Flight Services (WFS).
"I think the next couple of years will see big players in the sector consolidating as the industry has massive growth opportunity," Brady said. "We still see there's a great opportunity over the next three or four years to continue to grow significantly."
Brady is quite pleased with the progress Swissport has made under his leadership in the last one year in making the company financially healthy. "I think we've got the strongest balance sheet in the industry. We've an appetite for not only organic growth, but for mergers and acquisitions. So we're on the lookout. We've got an eye for expanding our markets and growing in our markets."
Swissport also has also been investing into its digital transformation projects to enable cargo handling to be faster and more efficient. It is equipping its cargo workers with an advanced handheld device that features an easy-to-use modern application. The cargo app will enable Swissport workers to monitor and steer the warehousing process with real-time visibility, in a user-friendly and highly efficient way and offers advanced data-insights into air cargo flows. Cargo will be traceable through timestamps with exact locations, further improving the security of the supply chain. The app also features built-in safety mechanisms, which create an additional barrier to make sure incompatible shipments, such as specific dangerous goods, remain separated at all times.

The mobile cargo application is already operational in 24 out of 74 locations and these include Helsinki, Basel, Hamburg, Manchester and Frankfurt. The roll out is going on and Swissport intends to have the implementation completed in the remaining facilities by the end of 2022.
Swissport also has become one of the very first companies to sign a proof-of-concept agreement with Speedcargo, for its artificial intelligence (AI) based solutions like Cargo Eye and Cargo Mind. These solutions will support Swissport's digitization drive, help improve overall logistics efficiency and increase cargo capacity in warehouses and on flights.
Using Microsoft's 3D technology, Cargo Eye digitizes incoming goods by scanning them and calculating exact dimensions in real time, while seamlessly integrating the data into existing warehouse management systems. The information is then fed into Cargo Mind, where the AI solution optimizes process efficiency and loading capacity in loading plans. The digitally supported warehouse logistics also promote compliance, visibility and traceability, paving the way for further process improvements and data-driven decision making. The software also identifies damaged goods earlier in the process which in turn will help reduce potential claims.

In July this year, Swissport launched the test of automated guided vehicle (AGV) at its 17,000 sqm air cargo centre in Frankfurt Airport. In a long-term test, the autonomous vehicle has been substituting the manual transport of cargo. It forms part of Swissport's continuous pursuit of innovative and efficient cargo processes. An automated material handling system ensures efficient cargo processing and storage while the FAIR@Link slot booking app controls the access of trucks and optimizes workflows.

The AGV communicates with gates and other automated equipment, can cover large distances and is fully compatible with Swissport's state-of-the-art material handling system, which was also designed together with Loedige Industries.
So what's Brady's vision for Swissport? He wants to build a company that is admired by others in other sectors as well. "We want to be not just the largest but the best in what we do – ground services and cargo handling."