CEVA adds 5 IATA lithium battery certified stations
9 air freight stations certified by IATA's CEIV for lithium batteries planned by the end of 2022.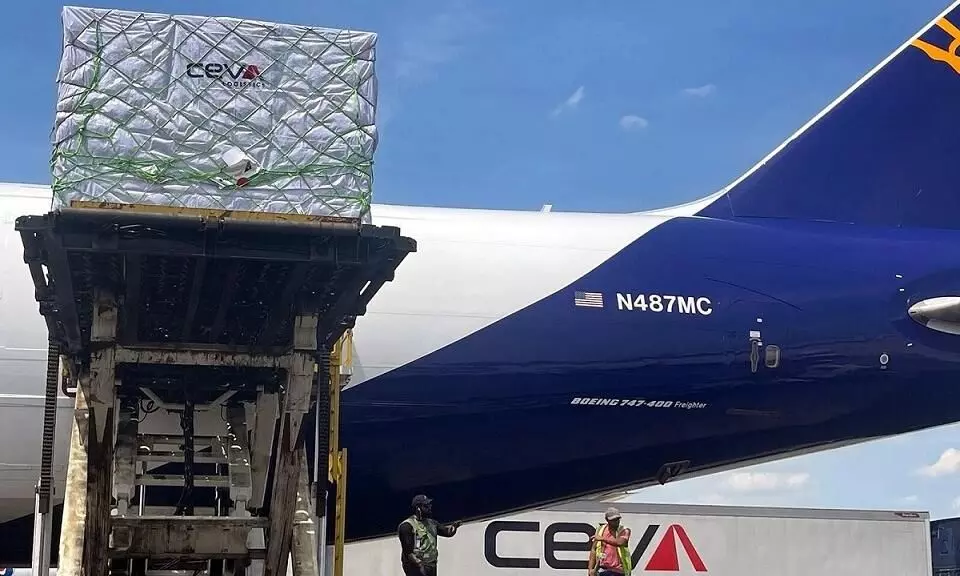 CEVA Logistics has expanded its SKYCAPACITY programme, and added five more stations to its network of air freight locations certified under IATA's Center of Excellence for Independent Validators (CEIV) lithium battery programme.
Joining the Amsterdam and Hong Kong air freight stations from 2021, CEVA's locations in Frankfurt, Incheon, Shanghai (PVG), Singapore and Tokyo are now CEIV certified in the handling of lithium batteries," says an official release.
"CEVA became the world's first company to receive the new IATA CEIV in 2021 after teaming with IATA to support the development of the new certification program. CEVA expects to receive the certification at two U.S. locations in Atlanta and Detroit by the end of 2022, bringing its total number of certified stations to nine."
The certification confirms each facility's ability to properly handle and store lithium batteries as well as validates the necessary training and expertise of on-site employees, the release added.
CEVA has also purchased additional air capacity on key routes to expand its SKYCAPACITY programme. "The company now controls more than 1,300 tonnes per week,thanks to more than 50 flights serving 20 airports."
Peter Penseel, chief operating officer, air freight, CEVA Logistics, says: "We're continuing to expand our global network as well as the quality and safety of our air transport services. With the improved SKYCAPACITY programme and our newly CEIV certified air stations, we have strongly increased our ability to co-create value with our clients across a wide range of industries."

CEVA Logistics, with pro forma 2021 revenue of $17 billion, is part of the CMA CGM Group.