Cathay Pacific H1 cargo revenue up 9% on 70% higher yield
Cargo revenue tonne kilometres dropped 36% to 2.12 billion, total tonnage was down 4% to 526,000 tonnes.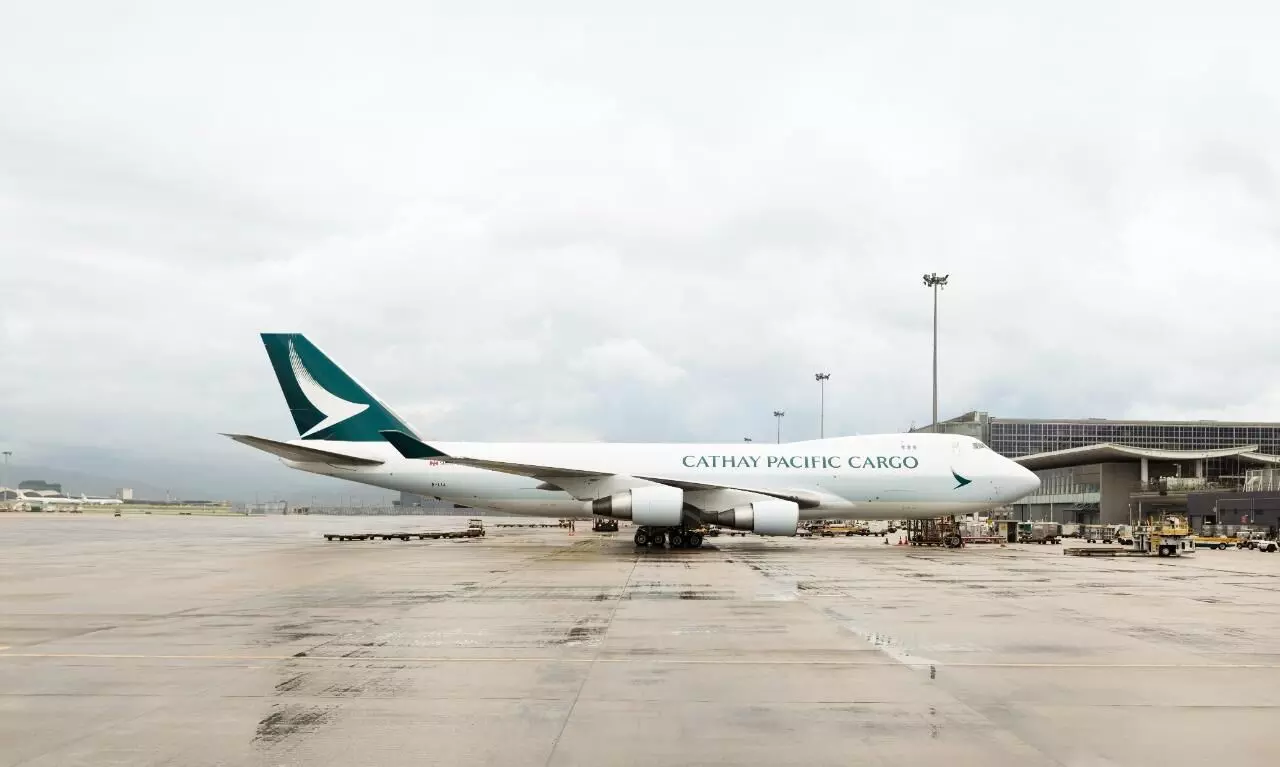 Cathay Pacific reported an over 9 percent increase in cargo revenue at HK$12.15 billion ($1.6 billion) for the first half of 2022 on nearly 70 percent increase in yield that offset a 36 percent decline in cargo traffic.
Cargo yield was up at HK$5.72 in H12022 compared to HK$3.317 in H12021, and cargo revenue tonne kilometres dropped to 2.12 billion from 3.3 billion.
Cargo carried was down over 4 percent at 526,000 tonnes from 549,000 tonnes, according to a release issued today.
Highlighting the business performance of Cathay Pacific, Patrick Healy, Chairman, Cathay Pacific Group said: "Our cargo performance was similarly affected by restrictions and quarantine requirements for Hong Kong-based aircrew. Available cargo tonne kilometres (AFTK) decreased by 31 percent. Total tonnage decreased by 4.2 percent to 526 thousand tonnes. Load factor was high at 75.8 percent (2021 first half: 81.4 percent), and yield increased 69.7% to HK$5.72."
We are targeting to progressively increase cargo flight capacity to 65 percent of the pre-pandemic level by the end of 2022, Healy added.
As of June 2022, Cathay Pacific was operating 56 percent of pre-pandemic cargo flight capacity, the statement said. "The joint business agreement between Cathay Pacific and Lufthansa Cargo on routes between Hong Kong and Europe was expanded with the entry of Swiss WorldCargo into the arrangement. The three airlines are now working closely together on network planning, sales, IT and ground handling initially on traffic from Hong Kong to Zurich and Frankfurt, providing greater choice and more attractive offers for our cargo customers."
Six Boeing 777-300ER passenger aircraft have been partially converted into preighters by removing some of the seats in the cabins to provide additional cargo-carrying capacity.
The group cargo revenue increased 9 percent to HK$13.8 billion ($1.8 billion). Loss for the group was down 34 percent to HK$5 billion ($650 million).