Cathay Pacific Cargo now offers priority cargo alternatives
There will be three service categories in the Priority solution: First (PR1), Essential Plus (PR2), and Essential (PR3)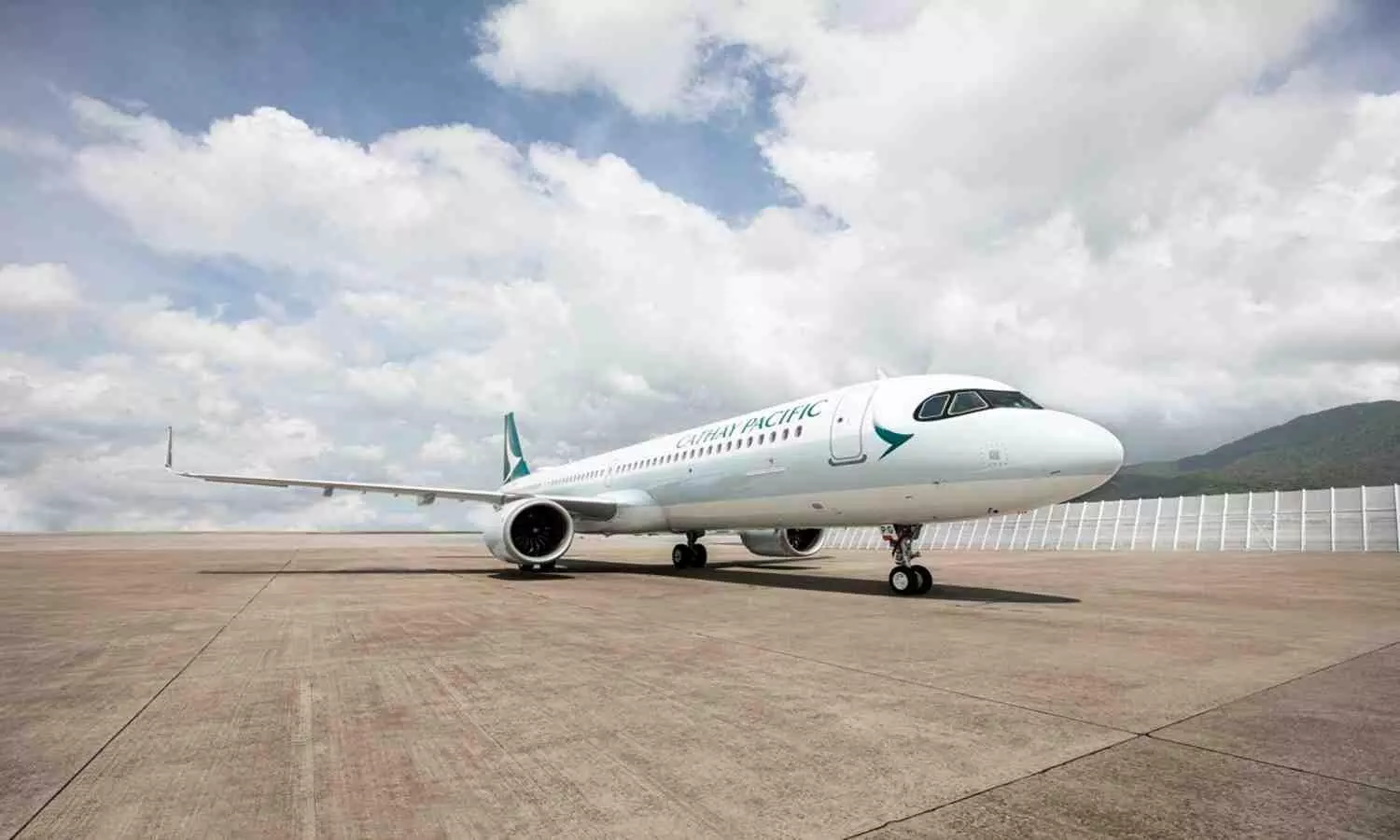 Cathay Pacific Cargo has introduced a number of Priority alternatives for cargo shipments, including specialised booking levels. Customers have more alternatives and better-defined service options with Priority: speed, capacity, and guarantee for each shipment. In addition to the airlines' other ports, this service will be accessible in India.
There will be three service categories in the Priority solution: First (PR1), Essential Plus (PR2), and Essential (PR3) (PR3). Customers can select the tier that best suits their needs for common freight shipments. In addition, the First (PR1) and Essential Plus (PR2) service categories have been expanded to include all sorts of shipments that require special treatment, such as Pharma LIFT, Fresh LIFT, and DG LIFT, among others.
First (PR1)
The first (PR1) tier is the most expensive, and it guarantees the highest level of priority for clients' time-sensitive shipments. This includes guaranteed capacity on even the most popular flights, as well as guaranteed uplift after the ticket is confirmed. In the case of an unanticipated delay, such as poor weather, the shipment will be safeguarded and transferred to the following aircraft, saving time. Late cargo acceptance and early shipment retrieval are available where applicable, and clients can use the Live Chat facility to contact Cathay Pacific Cargo's 24/7 Operations Control Centre for questions and help.
Essential Plus (PR2) and Essential (PR3)
Essential (PR3) is the basic service, offering a dependable and cost-effective way to transport all types of cargo through Cathay Pacific's network and skilled handling services. Essential Plus (PR2) is an improved service that allows you to book additional seats on popular flights and has a higher priority than Essential.
Cathay Pacific Regional Head of Cargo South Asia, Middle East and Africa (SAMEA), Rajesh Menon said, "We know that every shipment matters to our customers, so we are introducing Priority across our network, including India. With our passenger flights resuming from India, customers will be able to take advantage of the additional belly space as well as avail this service enhancement which is a central consideration for every booking. Our Priority tiers are reflected directly in our new Click & Ship booking platform, Cathay Pacific Cargo or EzyCargo websites, in order to put speed and access to capacity at our customers' fingertips.
"We want to make the value proposition of Priority more distinctive to our customers and we are using KPIs to ensure that we are transparent and deliver to their expectations. As part of our commitment to adopting new technology to deliver better service to our customers, we are pleased to add Live Chat as a new component to First. It's another important step forward as we work towards our vision of becoming the world's most customer-centric air cargo services provider."