Cathay carries 28% more cargo in Jan
Cargo revenue tonne kms increased 141% while capacity, measured in available cargo tonne kms, increased 197%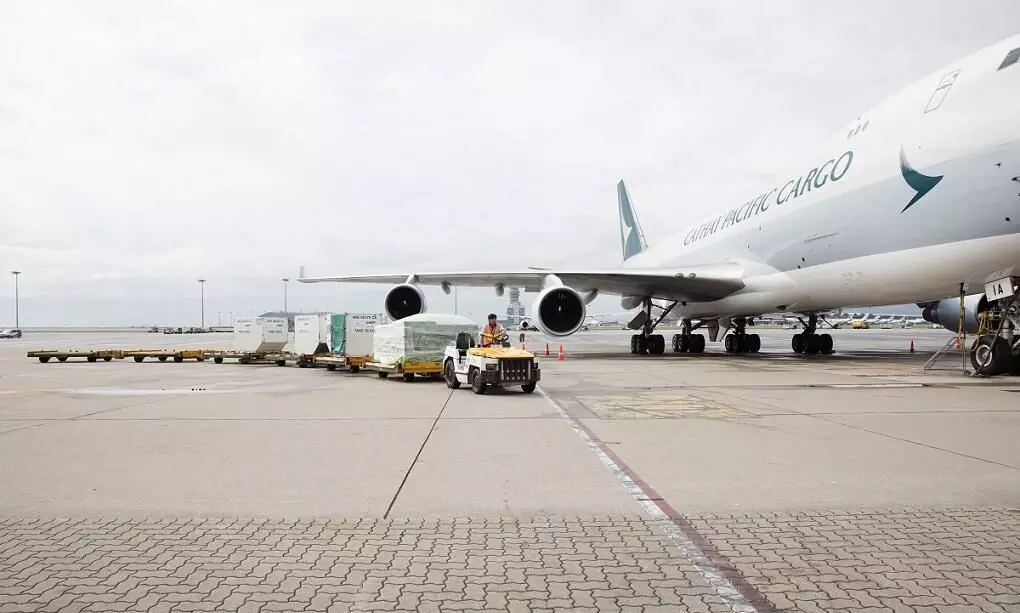 Cathay Pacific carried 95,139 tonnes of cargo in January 2023, an increase of 28 percent compared with January 2022 "when we had to suspend our long-haul schedule for seven days due to stricter quarantine measures".
"The month's cargo revenue tonne kilometres (RFTKs) increased 141 percent year-on-year. The cargo load factor decreased by 14.4 percentage points to 62 percent while capacity, measured in available cargo tonne kilometres (AFTKs), increased by 197 percent year-on-year," says an official release.
Chief Customer and Commercial Officer Lavinia Lau says: "In terms of cargo, we saw a small uptick in demand prior to the Lunar New Year holiday, which was supported by more normal cross-border trucking services as the Covid-19 situation on the Chinese Mainland stabilised. This resulted in a good level of cargo being carried in the first half of January. However, as we approached the Lunar New Year period, overall demand softened as factories closed for the holidays. This drop-off was expected and we rationalised our freighter capacity in advance to reflect the reduced demand. Therefore, our tonnage in January decreased 11 percent month on month while our cargo flight capacity declined 4 percent compared with the previous month. Load factor was about 62 percent."
Outlook
"Regarding cargo, demand will take some time to recover following the Lunar New Year holidays. We expect regional lanes to resume earlier than long-haul lanes, as is typical for this period," says Lau.