Cathay cargo carried down 21% in Dec, drops 13% in 2022
Cargo revenue tonne kilometres declined 23% in Dec YoY, was down 30% for full year 2022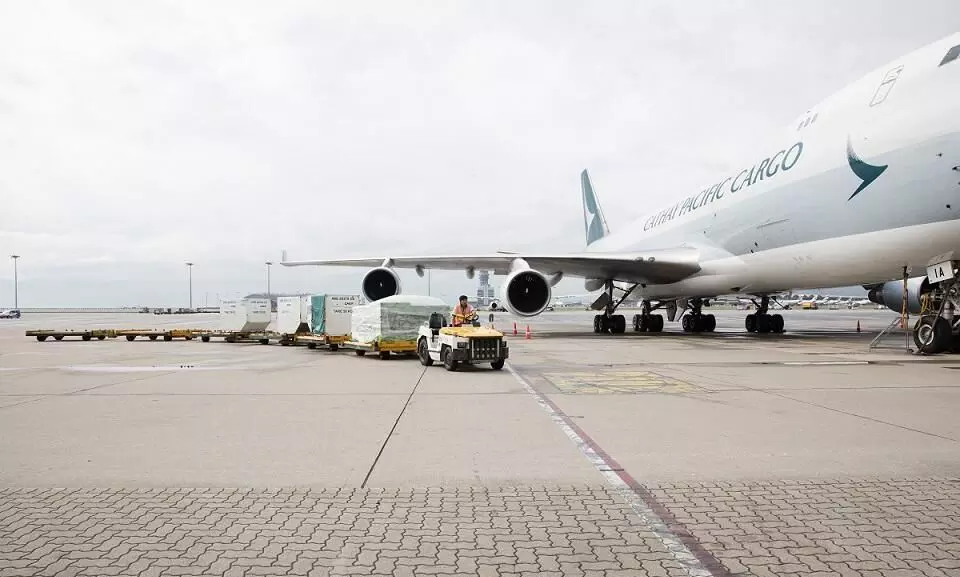 Cathay Pacific carried 106,471 tonnes of cargo in December 2022, a decrease of 21 percent compared with December 2021, and a 40 percent decline compared with the same period in 2019.
"The month's cargo revenue tonne kilometres (RFTKs) decreased 22.6 percent year-on-year, and were down 34 percent compared with December 2019. The cargo load factor decreased by 16.9 percentage points to 67.3 percent, while capacity, measured in available cargo tonne kilometres (AFTKs), decreased 3.2 percent year-on-year and was down 35 percent versus December 2019. In the full year of 2022, the tonnage decreased by 13.4 percent against a 19 percent decrease in capacity and a 29.8 percent decrease in RFTKs compared with 2021," says an official release.
"In terms of cargo, overall market demand continued to be flat in December as was the case for the fourth quarter," says Ronald Lam, Chief Executive Officer, Cathay Pacific. "Tonnage saw a mild month-on-month increase of 3 percent against a 4 percent increase in cargo flight capacity. Overall in December, we operated 65 percent of pre-pandemic cargo flight capacity levels."
2022 financial performance
The Group is expected to record a consolidated loss of approximately HK$6.4-7 billion ($832-910 million). This compares to the attributable loss to shareholders of HK$5.5 billion ($715 million) for the year ended 31 December 2021, the release added.
"I am very encouraged to see a trend of continuous improvement in our operations and financial performance for our airlines and subsidiaries in the second half of 2022," says Lam. "Progressive relaxations to travel restrictions and quarantine requirements in Hong Kong enabled us to be operating cash generative overall in the second half of 2022."
2023 business outlook
The easing of restrictions for cross-border trucking between Hong Kong and the Chinese Mainland is welcome news, says Lam. "On the other hand, with Covid-19 still impacting various parts of the country, coupled with Chinese New Year occurring in January, the air cargo market will continue to experience challenges until mid-February. We will remain agile in our response to these new challenges."