Carrying dangerous goods? Better be safe….than sorry
1.25 million dangerous goods handled via air cargo annually...growth of 5% YoY…better follow guidelines..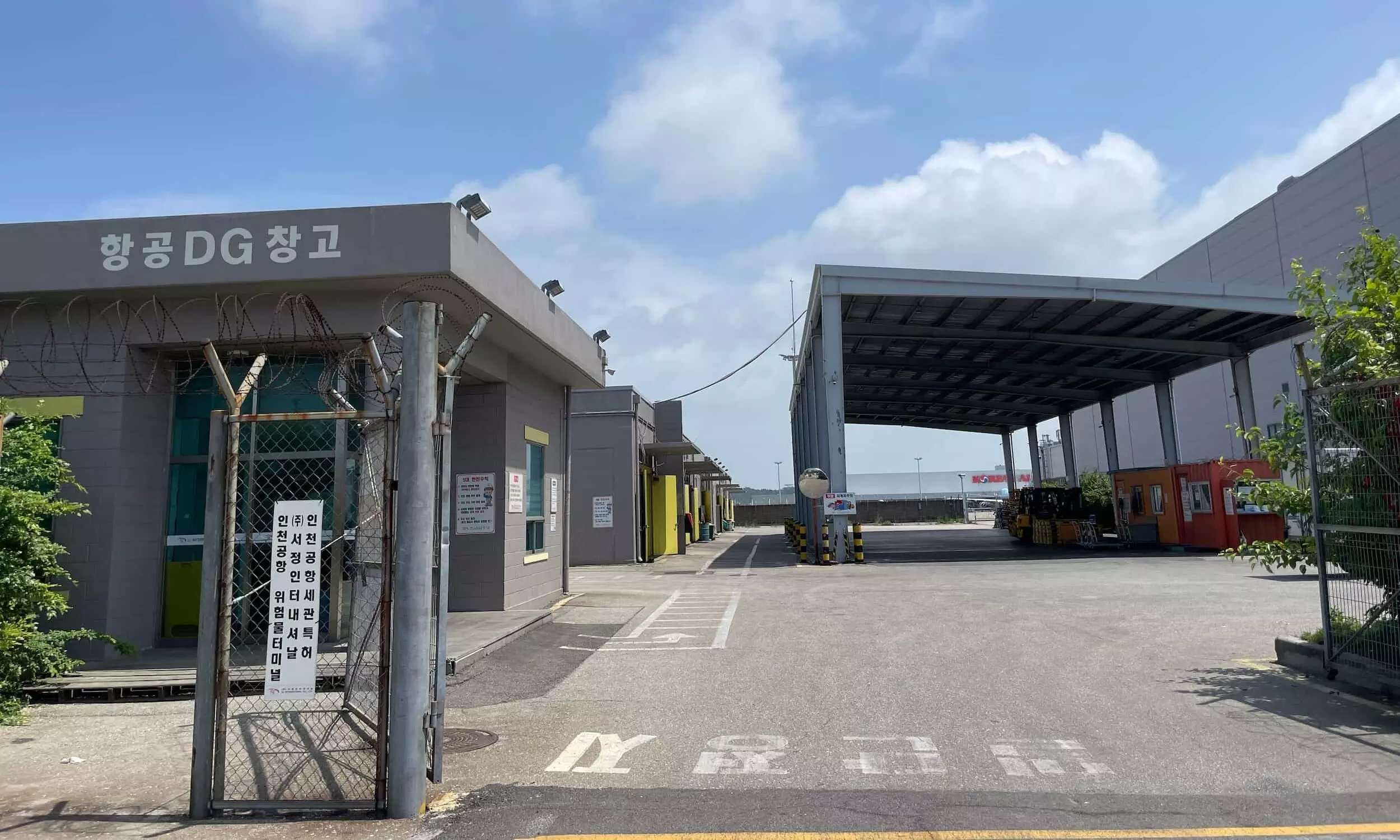 With more than 1.25 million dangerous goods shipped by air annually, and nearly five percent year-on-year increase expected over the next five years, it is prudent for the industry to follow guidelines and handling regulations to avoid mishaps, according to the International Air Transport Association (IATA).

Basics: "Dangerous goods (also known as hazardous materials or hazmat) are articles or substances which are capable of posing a hazard to health, safety, property or the environment and which are shown in the list of dangerous goods in the IATA Dangerous Goods Regulations or which are classified according to those Regulations."
IATA has published the 64th edition of Dangerous Goods Regulations (DGR) effective January 1, 2023 to December 31, 2023.
The DGR includes:
*Applicability - (shipper and operator responsibilities, training, security, incident reporting)
*Limitations - (forbidden and hidden goods, storage and transport quantities, transport by post, transport by passengers/crew)
*Classification - (explosives, gases, flammable, toxic, oxidising, radioactive and corrosive and multiple hazard material)
*Packing Instructions - (explosives, gases, flammable, toxic, infectious, oxidising, radioactive and corrosive and multiple hazard material)
*Packaging Specifications - (inner, UN, construction and testing, limited quantity)
*Documentation - (shipper's declaration, air waybill)
*Handling - (storage, loading, inspection, information provision, reporting, training, document retention); and
*Radioactive material - (transport, limitations, classification, identification, packing, testing, labelling, documentation, handling)
Dangerous Goods Classification
Class 1 — Explosives
Class 2 — Gases
Class 3 — Flammable Liquids
Class 4 — Flammable Solids; Substances Liable to Spontaneous Combustion; Substances which, in Contact with Water Emit Flammable Gases
Class 5 — Oxidising Substances and Organic Peroxides
Class 6 — Toxic and Infectious Substances
Class 7 — Radioactive Material
Class 8 — Corrosives
Class 9 — Miscellaneous Dangerous Substances and Articles, Including Environmentally Hazardous Substances
Three types of dangerous goods stand out: flammable liquids, dry-ice and lithium batteries. Dry ice is widely used as a refrigerant for goods such as frozen foods and pharmaceuticals, including vaccines.
"Dangerous goods are classified based on their inherent hazards and potential risks," says David Brennan, Head, Cargo Safety and Dangerous Goods, IATA. "The classification system provides a standardised way of categorising hazardous materials. There are various packing, marking and labelling requirements to ensure that the hazards can be contained inside the package should there be an occurrence during transport.
"IATA developed the dangerous goods regulations and various guidance materials so as to guide and assist air cargo stakeholders to understand the regulations easier. In relation to the air transport of lithium battery consignments, IATA has published the "Lithium Battery Guidance Document", "Carriage of Cargo, Mail and Baggage – Guidance for Operators" and "Guidance Document – Battery Powered Cargo Tracking Devices /Data Logger". In some instances, a list of frequently asked questions (FAQs) are developed."
James Wyatt, General Manager, aeroconcept, says: "Dangerous goods regulations, both the International Civil Aviation Organization (ICAO) Technical Instructions and the IATA Dangerous Goods regulations, provide the regulatory basis for the shipping of dangerous goods by air. Any organisation requiring to ship dangerous goods by air must adhere to these regulations. The foundation for the correct understating and application of the regulations is training, and the organisation must undergo the correct theoretical and practical training to ensure its employees gain the required level of competence in order to apply the regulations correctly. In doing this, it is therefore not difficult to follow the requirements of the regulations."
Adhering to IATA regulations for hazardous materials can be quite challenging due to the variations in procedures for classification, packaging, documentation, storage, and transportation based on different substances, says Sang-yong Lee, Executive Director, Logistics, Incheon International Airport Corporation (IIAC). "These regulations require specialised organisations, trained personnel and quality management systems. However, despite these difficulties, strict compliance with the latest IATA Dangerous Goods Regulations (DGR), including lithium batteries, is crucial for the safe handling and transportation of hazardous materials."
While it can be complex, National Airlines diligently follows guidelines and guarantees the secure air transport of hazardous goods through prioritising safety and compliance with IATA regulations, says Maran Ganapathy, Director - Quality Assurance & Process Improvement, National Air Cargo and Naveen Karunakaran, Manager - Special Loads, National Airlines. "To achieve this, National's team stays informed about changing regulations, collaborates effectively with relevant authorities, conducts accurate risk assessments, and invests in on-going training and compliance management systems. National Airlines follows all IATA and DG regulations and hosts recurrent training to familiarise the team with updated rules and regulations."

Challenges of lithium batteries
"Lithium batteries are now the element of choice for a wide range of devices from consumer goods, including toys, laptops, smartphones and GPS units to big infrastructures like the grid energy industry in the pursuit of greener energy," says Brennan of IATA. "Due to the influx of new shippers into the air cargo supply chains, many of whom may lack adequate logistical expertise, the number of misdeclared and undeclared shipments has increased.
"Operators should carry out their own safety risk assessment when transporting lithium batteries and other goods depending on several variables including the level of risk exposure, the safety measures that are already in place, and their capabilities.
"Regarding lithium cells and batteries, it is required by the United Nations that all cell and battery types must meet the requirements of each test of the U.N. Manual of Tests and Criteria, Part III, subsection 38.3. In addition, the IATA Dangerous Goods Regulations also specify packing requirements that must be adhered to when these items are transported by air. As a result of the combination of these provisions, the cells and batteries have been manufactured to the required safety level, and, when prepared for transport in accordance with the regulations, they can withstand normal transport conditions.
"The industry is currently exposed to two primary risks: lithium batteries shipments that are undeclared or misdeclared, and cell and battery types that have not passed the UN 38.3 test. To address these risks, IATA called for governments to step up enforcement of safety regulations for the transport of lithium batteries, develop safety-related screening standards and processes for lithium batteries, develop and implement a fire-testing standard that addresses lithium battery fire containment, and enhance safety data collection and sharing information between governments."
Wyatt agrees and adds: "Lithium batteries do not pose a serious hazard if handled correctly. A lithium battery is an article and when classified as dangerous goods, undergoes the exact same requirements as other substances and articles covered under the dangerous goods regulations. The challenging area comes from the undeclared battery shipments within the supply chain that are then tendered for air carriage by shippers either not understanding the regulations or blatantly ignoring and circumnavigating the requirements. This is where regulatory authorities need to take action and ensure that legal actions are taken against shippers of misdeclared consignments.
"Civil aviation authorities must do more in order to reduce the risk in this area. In addition, airlines need to perform the correct risk assessment to manage the consignments they carry, not just adding operator variations that provide comfort rather than actual risk mitigation."
The member companies forming the Incheon Airport Community have reinforced their perception of the safe transportation of lithium batteries during the process of obtaining the CEIV LI-Batt certification, adds Lee. "They have significantly enhanced and reinforced a series of safe handling procedures for receiving, storing, handling, and inland transportation of hazardous materials. Incheon Airport is dedicated to implementing these procedures to ensure even safer transportation of hazardous materials."
The Incheon Airport Community achieved a significant milestone recently by becoming the world's first airport community to receive the Center of Excellence for Independent Validators (CEIV) lithium batteries certification from IATA.

Incheon International Airport Corporation (IIAC) established the Incheon Airport Community in December 2022, consisting of 11 companies including three airlines, one ground handling company and six logistics companies, to acquire the CEIV Li-Batt certification. The community underwent rigorous certification procedures over five months including comprehensive education and evaluations, resulting in every member successfully obtaining the certification.
National focuses on ensuring that its staff and clients are made aware of the potentially hazardous nature of lithium batteries through training and providing assistance to the customer, adds Ganapathy and Karunakaran. "The goal is to ensure that the transportation of lithium batteries is fully compliant with applicable safety legislation and its related criteria. Procedures are established for reporting and investigating incidents involving lithium batteries that will lead to root cause analysis, implementation of corrective actions, and improvement of safety practices. We have achieved zero incidents involving lithium batteries at National, thanks to the special attention by the team to continual improvements to meet safety standards. "
Dry ice challenges
Brennan of IATA says dry ice (solid carbon dioxide) is widely used as a refrigerant for some pharmaceuticals, frozen meat and seafood. "The hazard of dry ice is from the carbon dioxide generated as the dry ice sublimates, which in an enclosed space such as an aircraft cargo compartment poses a risk of asphyxiation. For this reason, airlines are required to develop limits on the quantity of dry ice that can be loaded into an aircraft cargo compartment and also to have procedures to advise aircraft loading staff when dry ice is loaded into the cargo compartment.
"There are no specific plans to step up monitoring risks as there is no evidence to identify that the current requirements and airline policies and procedures result in an unacceptable risk to airline employees or to passengers."
To ensure the safe handling and transportation of all hazardous materials, including dry ice, it is crucial to correctly apply and implement the IATA Dangerous Goods Regulations (DGR), says Lee of Incheon. "Incheon Airport places great emphasis on continuous and regular internal training to enhance monitoring of the processes involved in receiving and handling hazardous materials. To prevent mishandling or mis-shipment of hazardous materials due to non-declaration or misdeclaration, Incheon Airport follows the recommendations outlined in the IATA DGR. These recommendations include:

*Verifying if hazardous materials have been non-declared or misdeclared through cargo description or label verification.
*Conducting inspections by opening suspicious shipments and directly contacting the shipper for verification, thereby ensuring continuous monitoring; and
*Recommending verification of the "Dangerous Goods Undeclared Checklist" that should be completed by the shipper."
There are three locations at Incheon Airport where hazardous materials are handled including a hazardous materials warehouse operated directly by IIAC, and two terminals operated by Korean Air and Asiana Airlines, respectively.
The volume of hazardous materials handled at the IIAC-operated hazardous materials warehouse over the past five years:
2018: 3,834 tonnes
2019: 3,788 tonnes
2020: 3,517 tonnes
2021: 4,465 tonnes
2022: 3,905 tonnes
"National's freighter fleet is an all-Boeing fleet, and therefore the carriage of dry ice as refrigerant on National flights is in accordance with the limitations set by Boeing and adherence to regulations and guidelines set by aviation authorities such as ICAO and IATA," says Ganapathy and Karunakaran. "These regulations provide specific requirements for the safe transport of dry ice, including packaging, labelling, and documentation.
"Besides this, all personnel receive comprehensive training on the safe handling and transportation of dry ice which includes specific guidance on the properties of dry ice, the risks associated with its use, and proper handling procedures. Employees are educated on the potential hazards, such as the risk of asphyxiation in confined spaces, and are trained to recognise and respond to emergencies."
New solutions, new challenges
"The UN model regulations govern the packaging requirements for dangerous goods," says Brennan of IATA. "The regulations are developed and regularly reviewed by the United Nations Economic and Social Council's Committee of Experts on the Transport of Dangerous Goods (UNECETDG). They provide guidelines and standards for the classification, packaging, labelling, and transport of hazardous materials that are applicable to all modes of transport.
"IATA publishes a new edition of DGR every year in multiple languages, available in both digital and printed format, to provide the latest regulatory update on transporting dangerous goods. We recommend digital format for its search and automatic updates and it's cheaper."
New packing solutions often incorporate advanced materials and design features that enhance the safety of cargo during transportation," says Ganapathy and Karunakaran of National. "This can include better shock absorption, increased resistance to temperature fluctuations, and improved structural integrity. With increasing emphasis on sustainability and environmental responsibility, National supports packing solutions that are environmentally friendly. This can include the use of recyclable materials, reduction of waste, or alternative packaging options that have a lower carbon footprint.
"It is important to maintain the integrity of goods during transportation. Therefore, new packing solutions that provide better protection against damage, theft, or tampering are welcome. National recognises that meeting customer expectations and delivering a positive shipping experience can contribute to customer loyalty and business growth."