Caribbean Airlines Cargo offers instant eBookings with WebCargo
Real-time pricing & capacity across Caribbean Airlines Cargo to be made available for 10,000+ forwarding offices.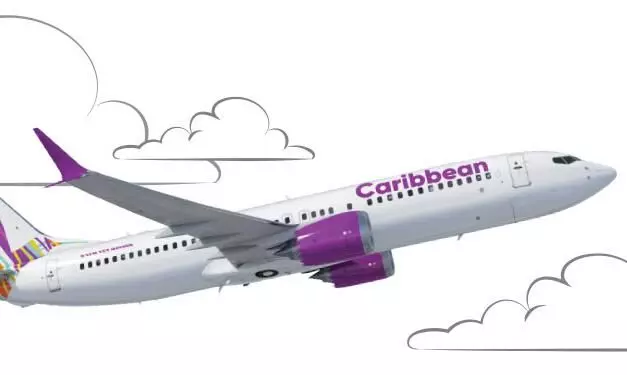 Building on the momentum from its expanded freighter capacity, Caribbean Airlines Cargo will offer real-time air cargo pricing and booking for over 3,500 forwarders on WebCargo, a Freightos Group company.
The rollout will enable instant eBookings across key Caribbean and North American destinations for over 10,000 freight forwarding offices using WebCargo's platform, says a release from WebCargo by Freightos.
"To date, Caribbean Airlines Cargo rates have been available via WebCargo and 7LFreight's air freight rate management and quoting tools. With this shift, forwarders can access and book spot rates in seconds, ensuring always accurate pricing and booking based on the airline's actual capacity."
Marklan Moseley, General Manager, Cargo and New Business, Caribbean Airlines, says: "Caribbean Airlines is always looking for innovative ways to improve the customer experience and the way we do business. This latest offering through WebCargo's digital platform, is a step in fulfilling these objectives, applying the dynamic use of technology.
"I'm optimistic that the digitisation process and the use of this platform will result in greater efficiency for all stakeholders."
The addition of Caribbean Airlines Cargo builds upon WebCargo's steady digitisation of a global air cargo capacity, which now exceeds 36%, the release said.
"Over the last three years, digital air cargo adoption has taken off faster than we could imagine in response to pressures on the air cargo industry," says Camilo Garcia, Global VP, Business Development of WebCargo. "North America is now our fastest-growing market; we expect this momentum to continue throughout 2022. We're excited to welcome Caribbean Airlines Cargo to our list of innovative partners available on WebCargo and 7LFreight."
Caribbean Airlines Cargo is headquartered in Trinidad and Tobago with hubs in Miami, New York, Kingston, Guyana and Barbados.
WebCargo joined the Freightos Group in 2016. Founded by serial entrepreneur Zvi Schreiber, Freightos has raised over $120 million from leading venture funds including GE Ventures, Aleph and the Singapore Exchange. In June 2022, Freightos announced that it would merge with GESHER I with the intent of going public on the Nasdaq.