cargo.one launches in Japan with offers to over 300 destinations
Japanese freight forwarders invited to sign up free to search and book global air cargo capacity online in real-time.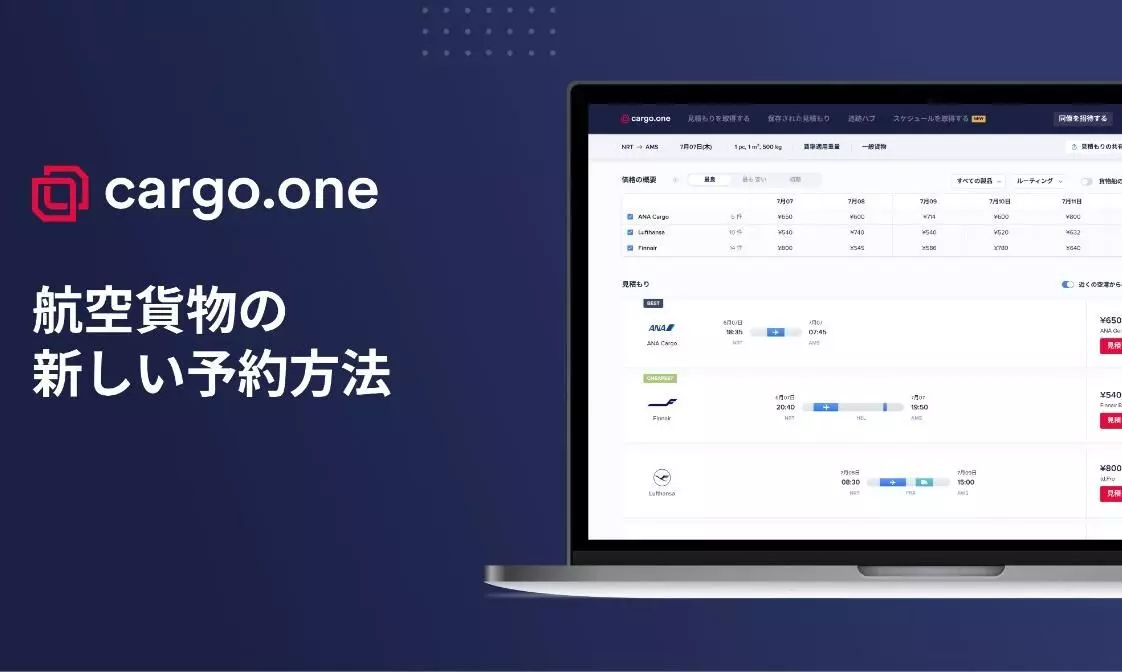 Japanese freight forwarders can now search, compare, book and track air cargo capacity using cargo.one.
"The launch is the latest step in the expansion in Asia Pacific of the leading marketplace for digital air cargo bookings," says a release from cargo.one. "Japanese users are offered capacity from ANA Cargo, Lufthansa Cargo and Finnair Cargo with many more airlines to be added in the coming weeks."
cargo.one is the solution of choice for thousands of forwarders worldwide, and has earned an industry-leading net promoter score, says the release. ("NPS is a widely used survey metric that asks customers to rate the likelihood that they would recommend the company to another person. cargo.one's current NPS of 70+ (everything above 50 is considered to be excellent) is an indicator of excellent customer experience.")
cargo.one is available in Japanese language and is free of charge for freight forwarders.
"Together with many of the most important air cargo airlines, we now offer every Japanese freight forwarder the chance to modernise operations with easy and efficient bookings online," says Moritz Claussen, Founder & Co-CEO, cargo.one. "Japanese customers can expect cargo.one to help them rapidly raise performance, strengthen competitiveness and enhance their digital customer experiences."
Ken Wakiya, EVP, Global Cargo Marketing & Sales, ANA Cargo, adds: "We are excited to launch our digital booking channel in our home market with cargo.one, and continue improving the experience of our valued customers through Digital Transformation. Our partnership is a clear example of how DX can improve processes in air cargo, and accelerating it is ANA Cargo's top priority in the short- and the mid-long term. Leveraging the experience gained from Europe and North America, our team has received the first cargo.one bookings from Japanese forwarders for which the process has been efficient and seamless. As partners, we share high expectations for end-to-end customer service, and as a leading airline group in the country, we are happy that our Japanese customers now have one more option to book."

Fredrik Wildtgrube, Senior Vice President, Finnair Cargo, says: "Digital bookings on cargo.one have been extremely popular with Finnair Cargo customers in Europe and North America. We are delighted to now offer our Japanese customers the same fully digital, first-class booking experience. Making our capacity available on cargo.one helps Finnair Cargo to increase customer value from digital and enables freight forwarders to remain agile and competitive."
cargo.one recently opened a Tokyo office and appointed Yoichi Mizuno as Country Manager, Japan to strengthen collaborations with Japanese freight forwarders, the release added.