Cargolux 2021 profit zooms 68% to above $1bn on higher tonnage, yields
Consolidated rank at no. 5 in IATA's top 20 cargo carriers based on intl scheduled freight ton kilometres (FTKs) flown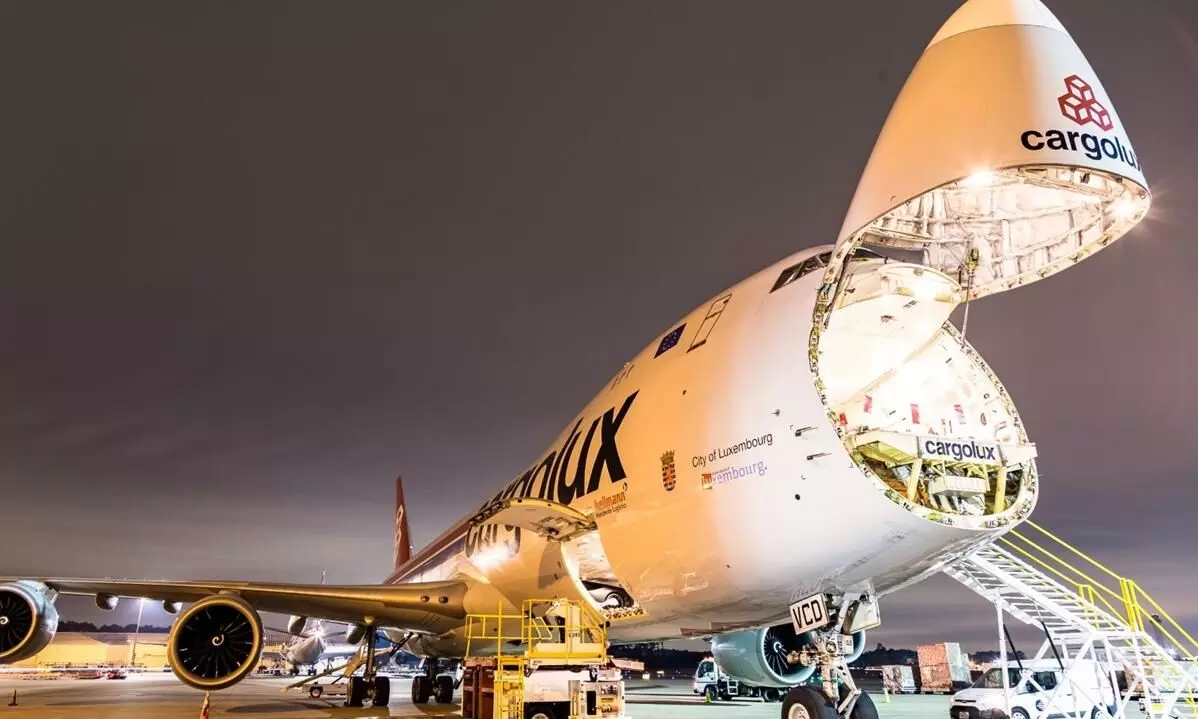 The Cargolux Group (Cargolux) reported a 68 percent increase in net profit to $1.3 billion for the year ended 2021 on increased tonnage and higher yields.
Revenue came in at $4.4 billion, an increase of 40 percent, according to an official statement.
"Capacity shortage and strong yields experienced in 2020 continued throughout 2021 where demand remained strong. Backlog issues on the global supply chain, ocean freight capacity constraints, and limited belly-hold availability led to sustained demand for air cargo services with volumes close to peak season production throughout the year.
"Operationally, 2021 was more challenging compared to 2020. Quarantine measures introduced in various countries, confinement of crew to hotels, lack of suitably qualified staff and infrastructure, especially in the USA, all compounded by full warehouses and a shortage of trucking services. The temporary blockage of the Suez Canal also resulted in customers further relying on air cargo for their shipments. The resulting capacity shortage therefore remained under pressure, resulting in year-round high volumes and strong yields.
"2021 again highlighted the importance of the air cargo industry and Cargolux's infinite capacity to adapt to unforeseen circumstances. Cargolux consolidated its position as a leading industry player ranking no. 5 in IATA's top 20 cargo carriers based on international scheduled freight ton kilometres (FTKs) flown."
At the end of December 2021, Cargolux had a fleet of 30 aircraft including 16 Boeing 747-400 freighters (10 B747-400 Fs and 6 B747-400ERFs) and 14 Boeing 747-8 freighters.
2022 outlook
Global supply chains continue to experience considerable strain, probably even more than in 2021, and capacity is not expected to recover to pre-pandemic levels in the coming months, the statement said.
"Sanitary restrictions, border closures, and lockdowns are still prevalent outside of the EU, specifically in Asia, the powerhouse of global production. Geopolitical tensions are at an all-time high as war returns to Europe and there is currently no apparent resolution in sight. The sanctions imposed on Russia have impacted international trade and the grounding of Russian carriers has further reduced available capacity whilst at the same time increasing costs for airlines due to longer flying times to and from Asia as the use of Russian airspace is no longer available. Additionally, the price of jet fuel has become extremely volatile and significantly higher than in 2021.
"Global trade will likely suffer the consequences of these circumstances and pressure on supply chains will continue. The importance of the air cargo industry, especially in times of global logistics crisis, continues to be reinforced, and Cargolux will continue to apply its flexibility and agility to respond to demand as best it can to best serve its customers."