Cargojet flies aid to Haiti
Cargojet has already operated half-a-dozen flights to Haiti for different NGOs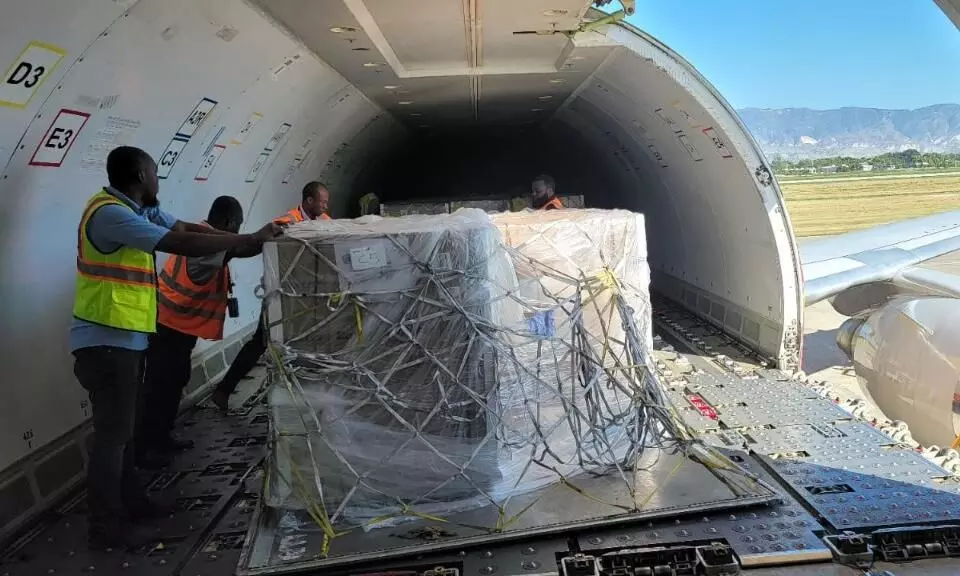 Cargojet assisted one of its customers (Air Partners) recently with an NGO request requiring two 767-300 chartered flights from Miami, USA to Toussaint Louverture International Airport (PAP), Haiti carrying over 80,000 kgs of humanitarian aid.
"Due to the escalating humanitarian crisis unfolding in Haiti, civil unrest, cholera outbreak and famine-like conditions we've seen a flood of NGO requests coming in from all over the global," says Tyler Porteous​, Senior Director, Charter Sales & Business Development, Cargojet.
In the past few weeks, Cargojet has already operated half-a-dozen flights into PAP for different NGOs, Porteous added.
"We expect the volume of these requests to keep coming in for some time, and are doing our best to free up as many Cargojet aircraft as possible to support the operations."
Cargojet continues to be a global supplier of dedicated B757F and B767F aircraft charter with track record of operational performance and reliability, he added.
Aid of nearly $137 million has been distributed till date this year, according to data from International Humanitarian City.
Aid reached 134 countries with Pakistan being the top recipient followed by Yemen and Afghanistan. The top five product groups were vehicles, medical items, camping/field equipment, safety & security and telecom.
Health ($56 million) accounts for almost 35 percent of available aid of $158 million followed by logistics ($44 million) and shelter ($30 million).