cargo-partner upgrades warehouses in Southeast Europe
Current extension increases capacity in Zagreb, Croatia from 12,900 square metres to 17,500 square metres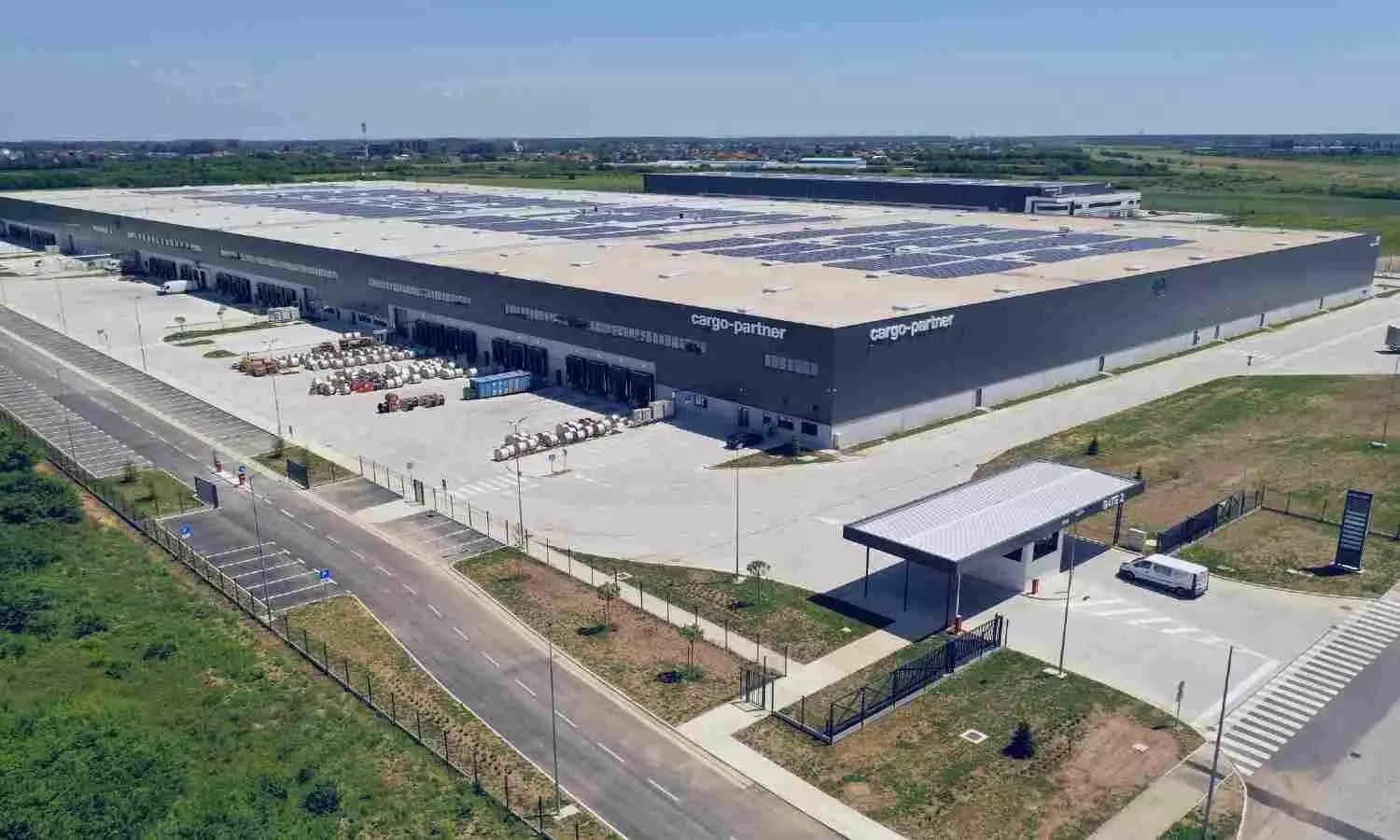 cargo-partner expanded its warehouse in Zagreb, Croatia by 4,600 square metres in August 2023 due to rapidly growing customer demand. The warehouse, which opened in June 2022, is located 10 minutes from Zagreb's international airport. The current extension increases the centre's capacity from 12,900 square metres to 17,500 square metres.
"The modern facility now includes 20,000 pallet slots as well as a 900 square metres mezzanine where the local team provides e-fulfillment and value added services," says the official release.
In addition to short- and long-term storage, the Zagreb warehouse offers daily pallet and parcel distribution to EU- and non-EU countries, a customs bonded area and customs brokerage services. Following the expansion, the warehouse now contains 28 truck docks and three drive-in gates for oversized shipments.
Also Read: cargo-partner becomes part of Nippon Express Group
"As we celebrate 40 remarkable years of cargo-partner, it is important to recognise the invaluable role Southeast Europe has played in shaping our company's enduring success. This expansion is a testament to the extraordinary journey we've embarked on together with our customers and our expert teams throughout the region," says Stefan Krauter, CEO & Founder, cargo-partner.
Zoran Starcevic, Managing Director, Croatia, cargo-partner adds: "The added storage capacity in Zagreb will allow us to stock a wider range of products – from foodstuffs to pharmaceuticals and a variety of other goods – and respond promptly to market fluctuations and customer needs. Thus, the expansion not only strengthens our market position, but also reinforces our promise to deliver top-notch products and services to our customers."
Otto Zsivkovits, Regional Director, SEE, cargo-partner says: "Our expansion in Zagreb is part of our strategic plan to strengthen our footprint in Southeast Europe, as this region holds immense importance for cargo-partner. In this context, Zagreb serves as a gateway connecting Eastern and Western Europe. As we continue to expand our network, we benefit from growing synergies between our logistics centres in Croatia, Slovenia, Türkiye, Bulgaria, Serbia, and Bosnia and Herzegovina."
New iLogistics centre in Istanbul
In July 2023, cargo-partner opened a new iLogistics centre with 20,000 square metre of warehouse space in Istanbul. With 25,000 pallet slots and 17 loading docks, the facility provides ideal conditions for customs bonded warehousing, handling of oversized goods and high-tech products, fast transshipment and distribution as well as comprehensive e-fulfilment services, including a parcel pickup and return point. In addition to the warehouse facility, the building also contains modern office spaces, providing the new base of operations for cargo-partner's head office in Türkiye.
Strong warehouse network in Southeast Europe
Apart from the recent expansions, cargo-partner has had a solid warehouse network in Southeast Europe. In Bulgaria, the logistics provider's iLogistics centre Sofia offers 22,000 pallet slots on 16,700 square metre. In Serbia, cargo-partner maintains a strategically located warehouse near the Belgrade airport with 8,000 square metre of storage space. In Bosnia and Herzegovina, cargo-partner operates a 1,000 square metre warehouse to which the company has recently added a separate 300 square metre area sor temporary customs bonded storage.