Cainiao successfully trials IATA One Record on Hangzhou-Liege route
Cainiao's trial has achieved several breakthroughs including the first application of RFID technology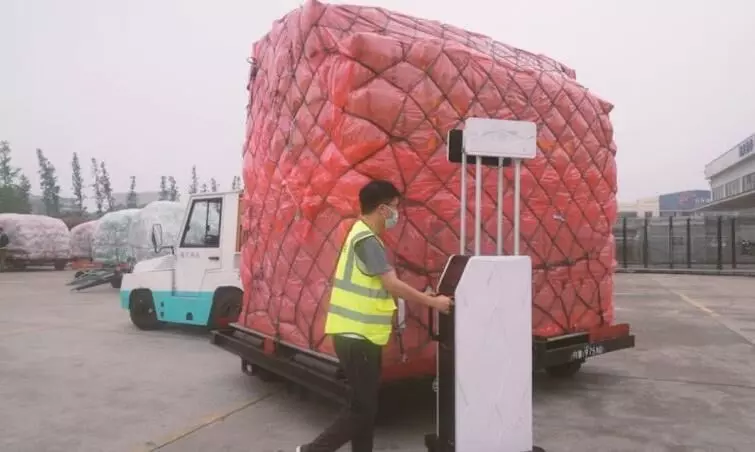 Cainiao Network, the logistics arm of Alibaba Group Holding, has successfully trialed the full-chain cargo data exchange on the Hangzhou, China to Liege, Belgium air route based on the One Record standard, the next-generation global air cargo industry data exchange standard initiated by International Air Transport Association (IATA).
"One Record aims to establish an end-to-end digital supply chain for air logistics, allowing all relevant parties in the air cargo industry to easily and transparently interact with data. Cainiao Liege eHub is also confirmed by IATA to be the first air cargo hub in Belgium to have successfully applied the standard," says an official release.
Cainiao's trial has achieved several breakthroughs including the first application of radio frequency identification technology (RFID) technology, which automatically and in real-time pushes the cargo status of four transportation nodes to One Record, the release added. This eliminates the reliance on traditional phone and email communication and enables information exchange between IoT data and industry data. Cainiao has also simultaneously implemented the trial at both ends of the air route and is the first to be able to transmit key node data for single pieces of cargo, the release said.
"Cainiao strives to be a pioneer in implementing global air cargo industry standards, and integrating RFID into One Record trials can further enhance the end-to-end visualisation and transparency of air cargo transportation," says Thomas Yu, Director, Global Hub Operations and Product Development, Cainiao Network. "Cainiao will continue focusing on the research and development of digital tools to enhance the operational efficiency as well as customer experience of our eHub."