Building a customer-centric cargo carrier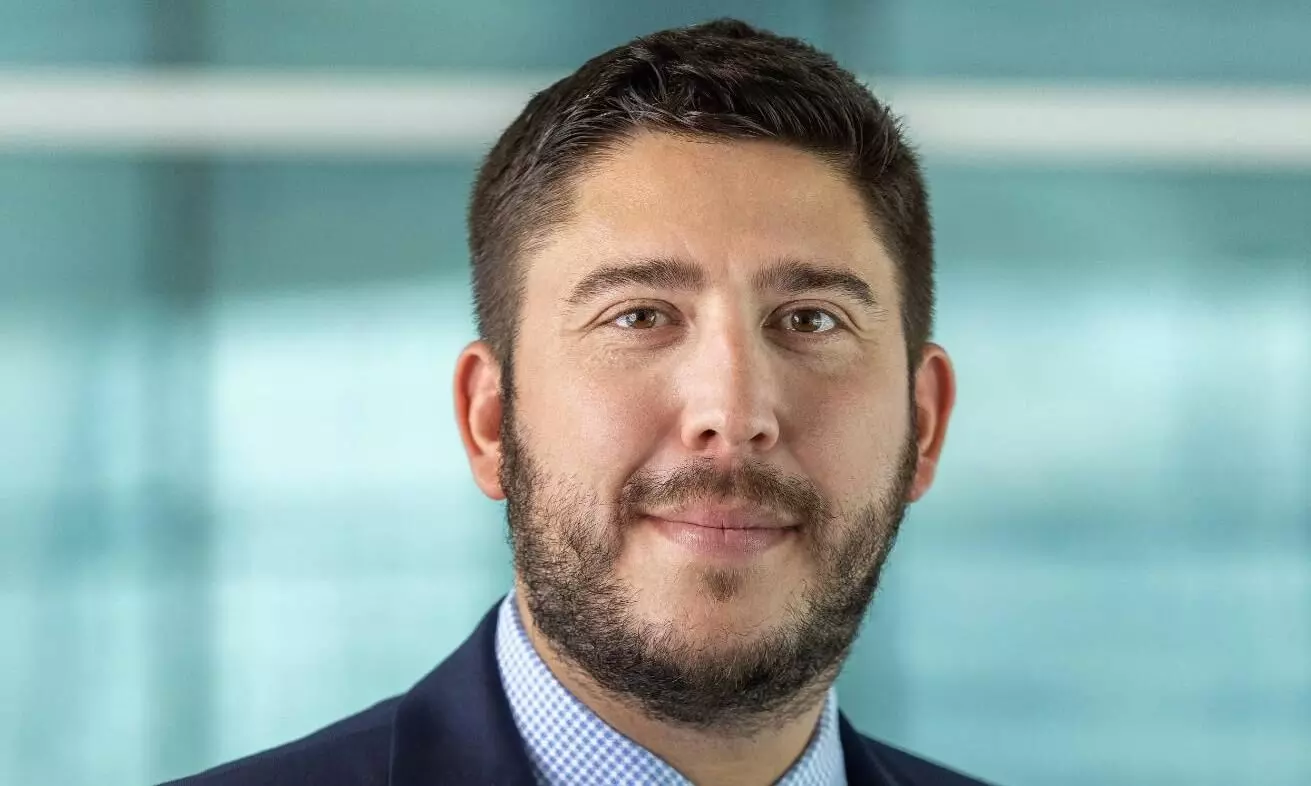 For Etihad Cargo, 2022 has been a year of remarkable growth despite the challenges of the pandemic and persisting lockdowns in China, a key market for the Abu Dhabi-based carrier. Foresight and agility have made Etihad Cargo perform exceptionally well. In an interview to The STAT Trade Times, Tim Isik, Vice President, Cargo Commercial, Etihad Airways, talks to Reji John, about key highlights of the year and how the cargo carrier is preparing itself for the future.
It's been six months since you took the current role to oversee Etihad Cargo's global commercial operations - how has your experience been so far?
I joined Etihad Cargo at an exciting time, as we are growing and continuing to expand our global operations and network. A real highlight has been the opportunity to meet with many of Etihad Cargo's customers and gain an in-depth understanding of their challenges and requirements. Our vision is to be the easiest airline in the industry to do business with, and open and transparent communication has enabled the team and to work collaboratively with our customers and partners to provide capacity solutions.
We are committed to bringing innovative solutions to the air cargo sector and are continuously exploring initiatives to add capacity while increasing frequencies to key markets. Areas that I am particularly passionate about are digitalisation and sustainability, so I am looking forward to continuing to work closely with our customers and partners to introduce products and features that will benefit them as their air cargo partner of choice, as well as, the air cargo sector as a whole and the environment.
What are the key highlights of the last six months?
Strong mid-year results: We achieved strong results in the first half of 2022, and even with the return of passenger flows, cargo makes up one-third of the group's operating revenue — up from 12-15 per cent pre-Covid. In H1, we delivered a 6 per cent increase in revenue compared to the same period in 2021 — the best mid-year revenue results in Etihad Cargo's history — and carried 295,000 tonnes of freight. We also witnessed growth across several of our premium products, which we have achieved through introducing new features and solutions, enabling Etihad Cargo to provide best-in-class services for safe and efficient cargo transportation. For example, the performance of Etihad Cargo's award-winning, CEIV Pharma-certified, dedicated pharmaceutical shipment solution, PharmaLife, increased by 46 per cent in the first six months of 2022.
Delivering on our promises: During the first half of 2022, we maintained a strong Delivered as Promised rate of 86 per cent and an 83 per cent freighter On Time Performance (OTP) rate despite the challenging handling environment across the network. This means our customers can be confident that we are delivering their cargo on time and in perfect condition, which has strengthened the trust they have in Etihad Cargo and the services we offer.
Upcoming launch of new pharma facility: The upcoming launch of our new cool chain facility primarily supports the growing global demand for both healthcare and life sciences commodities as well as fresh produce. Following the launch of our new cool chain facility, we will have the capability to accommodate an additional 50,000 tonnes of cool chain commodities, including pharmaceuticals and fresh produce, doubling our cool chain storage and handling capacity.
IATA carbon calculator: We have partnered with IATA to trial a cargo-specific CO2 emission calculation tool, which will provide a valuable proof of concept for the cargo component of the IATA CO2 Connect carbon calculator. We will be working with IATA to track the necessary data for cargo shipments during a three-month trial, in which Etihad Cargo will share data from flights and advise on various use cases.
Passive temperature-controlled containers: To enhance the sustainability of Etihad Cargo's operations, we entered into a memorandum of understanding with B Medical Systems to develop and launch the world's first airline-specific passive temperature-controlled solution for the transportation of life-saving drugs, vaccines and high-value pharmaceuticals. As these temperature-controlled container units utilise passive cooling technology, they do not require an external power source. They can retain temperatures from -80 to 25 degrees Celsius for five days while still significantly reducing carbon emissions.
TIACA's BlueSky verification programme: We were the first Middle Eastern carrier to join the sustainability verification programme. The first phase of the programme will allow us to assess our progress against eight critical sustainability criteria via an evidence-based desktop verification process. This will enable us to more effectively measure our sustainability efforts and performance, benefiting Etihad Cargo's customers and the wider air cargo industry.
What are your readings of the air cargo market today? Do you expect the demand to be stable at least for the remaining part of the year?
If we focus on cargo, there has been a softening of demand. According to the latest IATA figures (released on 7 November), global demand fell 10.6 per cent compared to September 2021 (-10.6 per cent also for international operations), but continued to track at near pre-pandemic levels (-3.6 per cent). Capacity was 2.4 per cent above September 2021 (+5.0 per cent for international operations) but still 7.4 per cent below September 2019 levels (-8.1 per cent for international operations).
The market data could be an early sign that volumes and rates are starting to pick up again. This could signal a better-than-expected end to the year for the air cargo market, despite industry expectations that Q4's peak season may remain muted. Etihad Cargo is continuing to review its network and invest in its premium product range and infrastructure to ensure we can meet our customers' demands during times of uncertainty.
Stagnant cargo volumes to and from Europe are impacting performance in the Middle East, but we are still on track to achieve the ambitious targets we set and are confident we can keep up the momentum moving into next year.
Are there any specific market regions that you have special focus on as of now?
In terms of market regions, Etihad Cargo has identified Asia as a growth area. China alone contributes over 20 per cent of Etihad Cargo's total operations, and adding 30 tonnes of capacity via direct flights to Guangzhou further demonstrates our commitment to China and the Asian market. With this latest addition to our network, Etihad has become the first international airline to operate long-haul passenger and cargo services to the top three Chinese gateways — Shanghai, Beijing and Guangzhou — since the start of the pandemic.
The relaxation of China's Zero-Covid policy is having a positive impact on cargo demand, and to ensure we are the easiest carrier to do business with and make the customer experience as seamless as possible, we launched a Mandarin version of our enhanced booking portal this year. Since the launch of our new user-friendly platform, we have achieved an increase in usage and adoption. In H1 2022, 99.2 per cent of all China's bookings were made via the online portal, up from 94 per cent at the end of 2021.
We have also expanded our India operations, including adding new destinations and increasing frequencies, to support the region. Etihad Cargo intends to upgrade our current network to double daily frequencies to India to tap into the country's cargo potential and also provide more connectivity for passengers.
A factor impacting this growth is India's status as a healthcare hub, which is driving demand for our IATA CEIV Pharma-certified products. Hyderabad, for example, is a top healthcare and active pharmaceutical ingredients (API) commodity production and distribution area. We estimate that up to 50 per cent of global flows ex-Hyderabad are currently from this segment. Some of the commodities transported out of Hyderabad require a temperature-controlled environment and advanced packaging solutions. Etihad Cargo's PharmaLife product is perfectly positioned to address these needs.
Going forward, and into 2023, what do you think are some of the major headwinds for the air cargo industry in general and Etihad Cargo in particular?
2023 will likely see a reduction in capacity constraints, especially out of the Asia Pacific region. With more belly-hold capacity returning to the market, we can expect to see some softening of global yield levels. However, a full return to pre-pandemic levels will take more time, with a significant imbalance between strong demand and available supply in key cargo origin markets, such as the Asia Pacific region, and a relatively high share of freighter capacity continuing to demand higher yields.
Looking further ahead, the air cargo market is expected to reach close to $100 billion by 2025 at a CAGR of 11 per cent, according to The Business Research Company's Air Cargo Services Global Market Report. This indicates that while the sector faces challenges, demand for air cargo capacity will continue to grow as traders utilise air freight solutions to avoid supply chain disruption and ensure stock and goods are delivered on time.
While challenges such as high fuel prices, geopolitical tensions and supply chain disruptions remain, there are also opportunities. We have maintained very close relationships with our customers to ensure we can provide innovative solutions to their capacity challenges. Digitalisation and sustainability are two areas that present tremendous opportunities to carriers who are agile, work collaboratively with stakeholders across the sector, and can adapt to evolving market conditions.
I have already mentioned some of our sustainability programmes and initiatives, but in terms of digitalisation and harnessing the power of technology, we have some exciting developments in the pipeline. In 2022, we have been working on a proof-of-concept utilising computer vision and artificial technology (AI) to help ground handlers calculate cargo dimensions. Back in 2021, we signed a Proof of Concept (POC) agreement with SPEEDCARGO for automated dimension and volume scanning. Upon successful completion of the POC and trials, these digital solutions will become practical tools for minimising leaking and optimising offload recovery.
Traditionally, cargo dimensions are measured manually, following a set of universal guidelines. Etihad Cargo will replace this manual method with AI technology to build fully automated 3D load plans and ensure consistent and accurate values are utilised during loading and offloading. Additionally, replacing the manual process of preparing load plans with an automated AI-driven process will enable us to make maximum use of available cargo capacity. While each load plan takes approximately 30 minutes to prepare manually, we will reduce this to one minute through automation, making the entire process more efficient in terms of capacity and time spent.
Etihad Cargo is also exploring the utilisation of drones in collaboration with DRONAMICS, which is developing a long-range, remotely-piloted and fuel-efficient cargo aircraft capable of transporting 350 kilogrammes over 2,500 kilometres. The transportation costs will be 50 per cent lower than traditional aircraft. The airplane will fly autonomously and can be monitored and managed remotely via satellite.
Etihad has been making significant investment into infrastructure that will support some of your key products like pharma? What are your priorities in terms of your product portfolio?
Etihad Cargo continuously reviews its product offering with a view to enhancing capabilities through the introduction of new features. In 2022, we have continued to expand our pharmaceutical capabilities and increased PharmaLife volume by 46 per cent, and we have tripled PharmaLife volumes in less than two years. We are prioritising enhancing our product offering to ensure we stay ahead of the curve and are offering solutions to the challenges of today and tomorrow.
To meet the requirements for transporting dangerous goods in frozen and deep-frozen conditions, PharmaLife provides premium tailored solutions to handle temperature-controlled conditions from -80 to 25 degrees Celsius via our portfolio of leased active and hybrid containers. We also increased our dry ice capabilities, with our full freighters carrying up to 13 tonnes of dry ice, five times more than previously and one of the largest amounts of dry ice that airlines are permitted to carry. Etihad Cargo is also utilising improved thermal covers that dramatically increase the protection of pharmaceutical cargo during aircraft loading and offloading.
The foreseeable future of the pharmaceutical sector will increasingly feature more personalised medication and treatment, including cell and gene therapy. With new treatments will come specific packaging and transportation conditions, so the entire supply chain will need to be adaptable and proactive in bringing new solutions to the market. In addition to requiring new packaging, these treatments will bring new urgency and unpredictability, so carriers will need to adapt to seamlessly combine traditional pharma shipping with express shipping. Etihad Cargo is well positioned to meet the needs of these new types of therapies and is exploring the utilisation of artificial intelligence to improve forecasting and automation to enhance our current capacity and capabilities to support the sector's growth. We are investing in our CEIV Pharma-certified PharmaLife product, introducing enhanced features and solutions to ensure we can anticipate and adapt to future trends and requirements.
Beyond pharmaceuticals, we will continue to invest in our eight strong product range, launching new features and enhancing our offering to ensure we are well-positioned to meet evolving market demands.
As part of enhancing your customer service you recently launched Microsoft Dynamics 365-driven Pulse CRM to optimise response times and make it easier for customers to communicate and provide feedback. What has been the feedback since its deployment in August?
The feedback has been great, and I am very pleased that the launch of our new CRM system is meeting our expectations and has enabled us to enhance our customer service capabilities.
Etihad Cargo's customer contact centre handles over 13,000 transactions per month, including customer enquiries and feedback, bookings and information requests. Transitioning to the Microsoft Dynamics 365-driven Pulse CRM system has empowered customer service agents with more customer-focused data. This has enabled them to communicate with customers more efficiently. The new system has also provided Etihad Cargo's customer service team with improved tools, including an updated case management system, and customer information, such as the customer's history, purchase records, sales interactions and a 360-degree view of customer queries.
These tools are helping us achieve our vision of being the easiest carrier to do business with, and the feedback has been that communications and requests are being handled quickly and efficiently and are enabling us to deliver customer satisfaction across every step of the customer experience.
To further optimise the quality of our customer service offering, Etihad Cargo is exploring additional enhancements, including the integration of Microsoft Power BI, which will facilitate additional efficiencies through reporting and dashboards that will enable customer service agents to measure, monitor and optimise the customer experience. We are also planning to incorporate conversation intelligence and the automation of routine transactions, which will further reduce the time between first contact and the completion of transactions.
As cargo commercial head, how are you planning and preparing your team to deal with the increasingly unpredictable nature of global trade and commerce which directly impacts air cargo business?
Proactivity and adaptability are going to be paramount for our success, given the increasingly unpredictable nature of global trade and commerce. While there are uncertainty and challenges, including on-going geopolitical issues, supply shortages and high fuel prices, Etihad Cargo is taking a customer-centric approach, monitoring market conditions continuously and managing the challenges dynamically and with agility. While we continue to address these challenges, we remain focused on delivering on our service promises and investing in our world-class infrastructure and premium product range to ensure our customers continue to trust us as their air cargo partner of choice.
Our strategic plans include expanding our current fleet, enhancing our processes and procedures, investing in our infrastructure and delivering on our commitment to the group's sustainability vision.
We continuously review Etihad Cargo's network, adding frequencies and routes to adapt our customers' requirements and seasonal flows. Responding to evolving customer needs with agility and proactively has been a key enabler of our continued success and growth. We will soon be announcing more exciting projects and partnerships that will further cement Etihad Cargo's position as the air cargo partner of choice.