BlueBox Systems on boards Singapore-based SFS Pharma Logistics
BlueBox Systems integrates in the shortest time possible, it provides a real-time overview of necessary logistic data.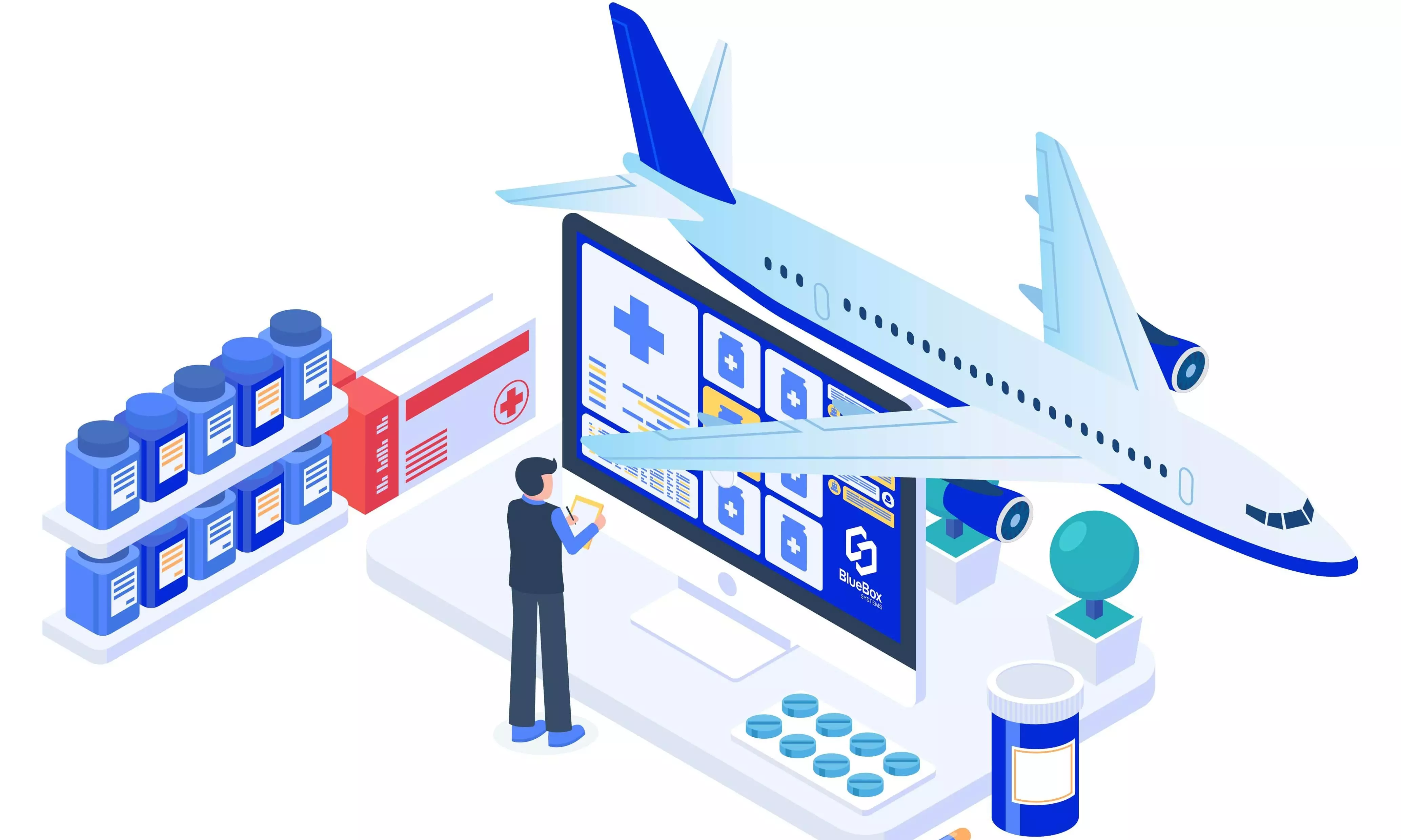 BlueBox Systems announced that the specialty courier company SFS Pharma Logistics has started using its air freight tracking platform. BlueBox Systems' air freight tracking platform offers a solution: Integrated in the shortest time possible, it provides a real-time overview of all necessary freight logistic data.
"Our solution combines state-of-the-art technologies and advanced data analytics to provide a comprehensive view of the condition and the location of pharmaceutical transports," says Martin Schulze, CEO of BlueBox Systems. "Due to our data, pharmaceutical logistic companies are able to track the temperature and the condition of the transports, for example. By doing so, they can avoid costly damage or delays. Furthermore, they can also proactively intervene in the transport progress – thanks to predictive analytics of the transport data – in order to deliver products faster while preventing delays. In addition, data sharing along the supply chain ensures more trust between all parties."
With its own branches in the whole Asia-Pacific region, Singapore-based SFS Pharma Logistics is the market leader in Asia specializing in the transport of temperature-controlled goods. "When transporting temperature-sensitive pharmaceutical goods, we rely on extensive use of technology to ensure a seamless monitoring and transparency. By integrating BlueBox Systems' data into our system, we now offer our customers an even better visibility of their transports," says Guan Zhengyi, Regional Business Process Manager at SFS Pharma Logistics.
In addition, specialized data trackers for pharmaceutical deliveries can be integrated into BlueBox Systems' platform BlueBoxAir. This allows a combination of data like temperature, humidity, light or information about vibrations with real-time data of the carriers, which enables a seamless tracking of sensitive freight. This shows very fast, for example, where exactly an increased temperature or a strong vibration has occurred. This kind of data is valuable for optimizing the supply chain and choosing the best cargo airline. Especially the cost-effective semi-active tracker – when it's combined with the real- time tracking platform BlueBoxAir – become an equivalent and cost-efficient alternative, compared to active cost-intensive tracker systems.