BLR Airport rounds up CY 2022 with impressive growth in cargo volumes
Cargo volume in CY 2022 was 412,668 MT, the highest tonnage handled since Airport Opening Day (AOD)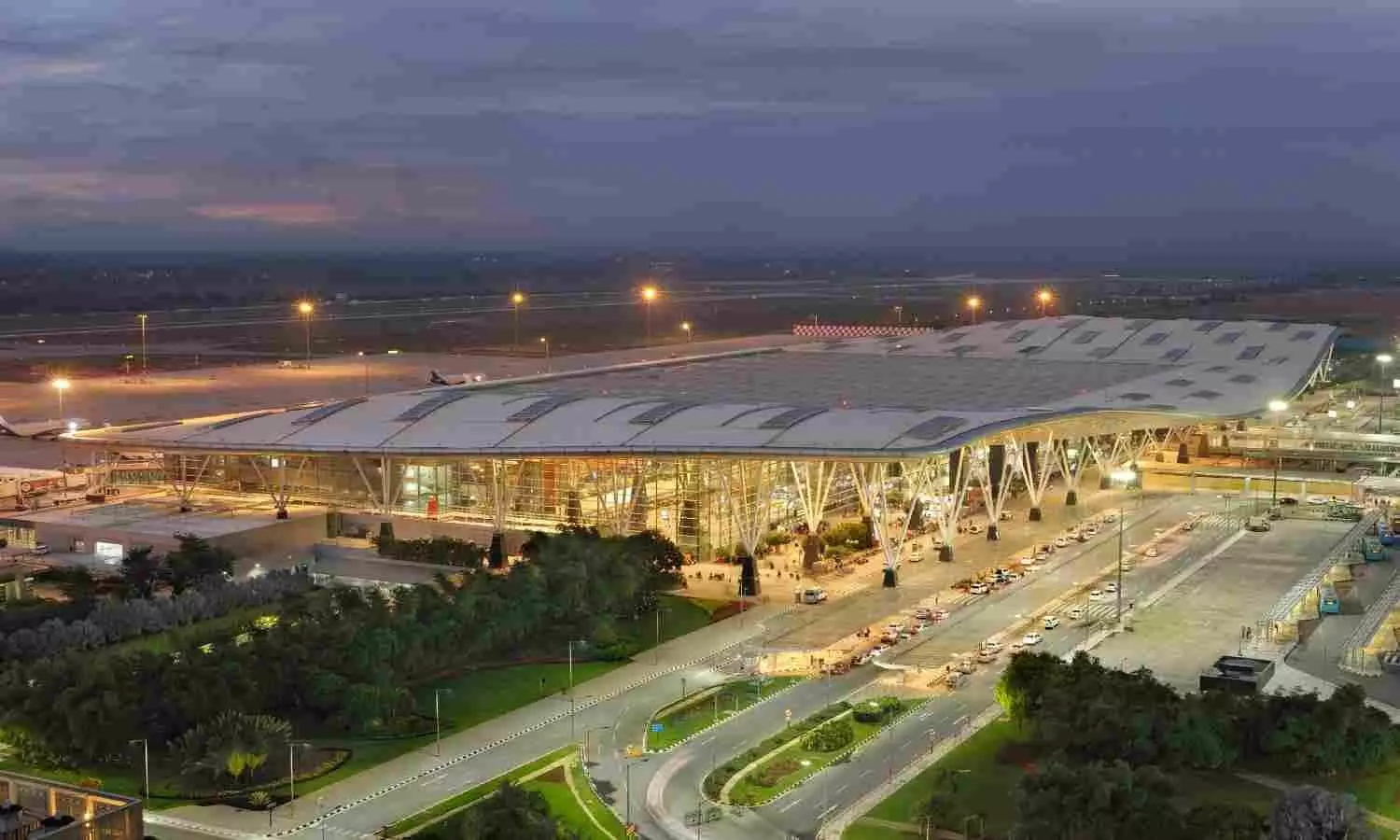 The Kempegowda International Airport Bengaluru (KIAB or BLR Airport) recorded impressive cargo growth as BLR Cargo scripted success with its overall numbers.
For the second year in a row, BLR Airport stood as the number one airport for perishables in India and is now identified as the third busiest airport processing international cargo in India. BLR Airport is South India's sole airport and India's second airport to have freighters of three of the world's largest express players, namely UPS, DHL, and FedEx.
With 14 domestic and foreign cargo carriers operating 41 direct routes, BLR Cargo is consolidating BLR Airport's place among the top cargo airports in the country.
Cargo volumes in CY 2022 were 412,668 MT, the highest tonnage handled since Airport Opening Day (AOD), and the highest import tonnage was recorded in the month of July. Domestic cargo recorded an increase of 8% in CY 2022. The highest cargo recorded for the year in a single day was 1,612 MT on September 29, 2022.
Major expansion
After the two challenging years of the pandemic, most airlines resumed their operations fully, connecting to an increased number of destinations in 2022. BLR Airport is now connected to 75 destinations across India, an increase of 16 destinations, compared to pre-Covid. Akasa Airlines' remarkable growth has been one of the success stories of 2022, with the airline basing a large part of its fleet at BLR Airport and growing to 30 daily departures to 11 destinations within six months of their commencement.
Post-resumption of scheduled international operations in March 2022, the introduction of the direct route between Bengaluru and Sydney (four weekly flights) by Qantas Airways, making it the first direct connectivity to Australia from South India, was one of the highlights. This was followed by Emirates launching the A380 service to Dubai, citing increased demand from BLR and South India. Further, Air India's reinstation of its thrice-weekly Bengaluru – San Francisco route in Dec'22, making BLR Airport the first airport in South and Central India to get direct connectivity to North America, was further proof of the strength of the BLR Market. Other international airlines also resumed their flights to most major pre-Covid destinations in 2022.
"Our cargo partnerships have contributed to our business growth. CY2022 also marks a significant milestone for us as we have significantly increased our operational capacity with the inauguration of the new Terminal 2 (T2) at BLR Airport. We believe that with the operationalization of T2, we will be even better positioned to serve as the natural gateway to South and Central India," said Satyaki Raghunath, Chief Strategy & Development Officer of Bangalore International Airport Limited (BIAL).