ATSG Q3 revenue up 11% on higher leases
Earnings declined to $50 million while operating cash inflow increased to $148 million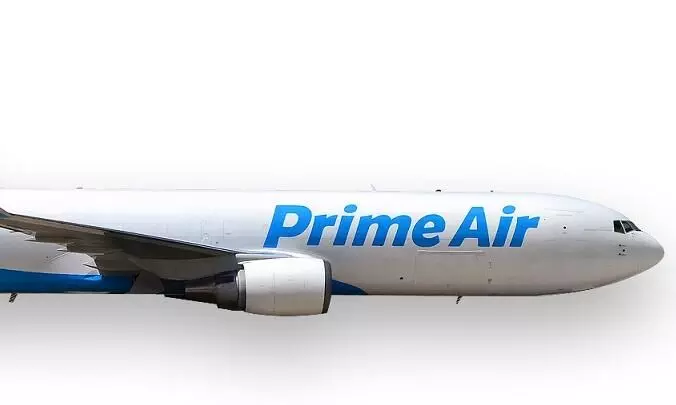 Nasdaq-listed Air Transport Services Group (ATSG) reported a 11 percent increase in revenue to $517 million for Q32022 compared to Q32021 on higher freighter leases.
Earnings declined to $50 million while operating cash inflow increased to $148 million.
"Our teams continued to achieve or exceed our growth and performance goals during the third quarter as our emphasis on long-term lease and commercial arrangements with customers continues to dampen the effect of macroeconomic factors on our results," says Rich Corrado, president and chief executive officer, ATSG. "We will complete delivery of eight Boeing 767-300 freighter leases this year while adding seven more customer-provided freighters that we fly on their behalf. Freighter leases continue to fuel our earnings momentum, driving pretax earnings for our leasing subsidiary up 30 percent in the third quarter. Operating hours for our airlines continue to grow, and we're expecting another busy peak season."

Third-quarter revenues from ATSG's three airline subsidiaries increased 8 percent to $357 million compared to the year ago quarter. Revenue block hours increased 3 percent for the third quarter including an 8 percent increase for cargo operations and a 14 percent decline for passenger and combi flying.
Maintains 2022 outlook
ATSG expects its Adjusted EBITDA for 2022 to meet or exceed $640 million, up nearly $100 million from 2021. The 2022 adjusted EBITDA forecast assumes for the fourth quarter:
* Delivery of the last three of eight dry leases of 767-300 newly converted freighters CAM will complete this year.
* Addition of the last three of seven customer-provided 767 freighters will operate under CMI arrangements; and
* Achieving projected levels of peak-season flying.
ATSG expects capital spending for 2022 will be $625 million including $195 million in sustaining capex and $430 million for growth, the release added.
Growth capex will be funded primarily by the strong Adjusted Free Cash Flow ATSG is generating this year.
Corrado noted that ATSG expects to lease more than 20 freighters in 2023 including fourteen 767-300s and at least six A321-200s. "By year-end 2022, CAM will own or hold rights to acquire all of the 767s and A321s it requires for lease deliveries in 2023. Those orders are backed by customer deposits or are from existing lease customers."
Corrado added that ATSG expects Boeing 767-300 and the Airbus A330-300 to be the aircraft of choice for regional express air cargo networks for years to come. "Customers have already placed orders for more than 20 of the 29 A330 freighters we expect to lease through 2027. All of those customers are based outside of North America, which will further diversify our revenue streams and expand our presence abroad."