ATSG Q2 revenue up 24% on continued freighter demand
Adjusted EBITDA was up 23% at $158 million, and operating cash flow came in at $125 million.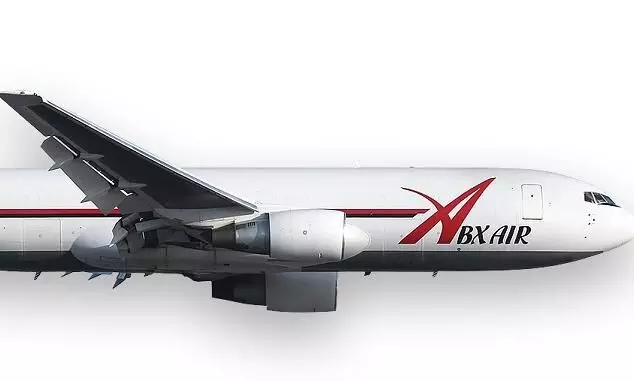 Nasdaq-listed Air Transport Services Group (ATSG) reported a 24 percent increase in revenue to $510 million for the second quarter of 2022 on continued strength in freighter leasing.
Earnings, however, dropped 33 percent to $54 million from $80 million in Q22021 "that included $38 million pretax in government grants representing pandemic relief for ATSG's passenger airline and $30 million in incremental pretax gains primarily related to warrant revaluations," says an official release.
Adjusted EBITDA was up 23 percent at $158 million, and operating cash flow came in at $125 million compared to $183 million in Q22021, the release added.
"Leasing converted midsize freighter aircraft and flying them in express-package networks remained a powerful and resilient driver of our strong cash flow in the second quarter," says Rich Corrado, president and chief executive officer, ATSG. "CAM, our aircraft lessor, again fueled our adjusted earnings momentum with nine more Boeing 767 freighters leased to third-party customers than a year ago. Our cargo airlines continue to fly more hours using both freighters that CAM owns plus others that customers have assigned to them. Inflation-driven increases in employee costs, contracted labour, crew travel and other costs are affecting our ACMI services results, and we are taking steps to mitigate the impact where we can."

ATSG continues to project a record $640 million in adjusted EBITDA for 2022, up nearly $100 million, the release said.
"The forecast assumes:
* Addition of ten dry leases of converted freighters for the year including eight 767-300s and two A321-200 aircraft;
* Seven more 767 freighters that our airlines will operate under CMI arrangements that the aircraft's owners or lessees have assigned to our airlines;
* Mitigation of some inflation-driven cost increases in ACMI services and rate increases for military passenger operations beginning in the fourth quarter;
* Full restoration of ATI's global combi service to all remote U.S. military facilities it served before the pandemic including a major route scheduled to resume in the fourth quarter."
Corrado says: "Despite persistent inflation, we expect to reach our financial targets for 2022 as demand for our express package network assets and flight operations remains high. E-commerce shopping habits, now well ingrained and reinforced by often lower online prices, will continue to drive express-package delivery networks that assure rapid, reliable delivery. That trend, in turn, will drive growth in ATSG's cash flow through the current economic cycle and beyond.
Corrado added that ATSG expects to lease a record 18 freighters in 2023 including 14 767s and four A321s. "The majority of those orders are backed by customer deposits, and nearly all are from existing customers, giving us great confidence about growth in our core leasing returns over the next 18 months.
"Beyond that, we have customer orders for 20 Airbus A330s we will start to acquire and convert next year with deliveries beginning in 2024."
ATSG has increased its capital spending projection for 2022 by $35 million to $625 million including $205 million in sustaining capex and $420 million for growth, the release said.