ATSG delivers first Boeing Converted Freighter to Amerijet
ATSG recently added two newly converted Boeing 767-300 freighters from different conversion providers. The aircraft will be leased to Amerijet.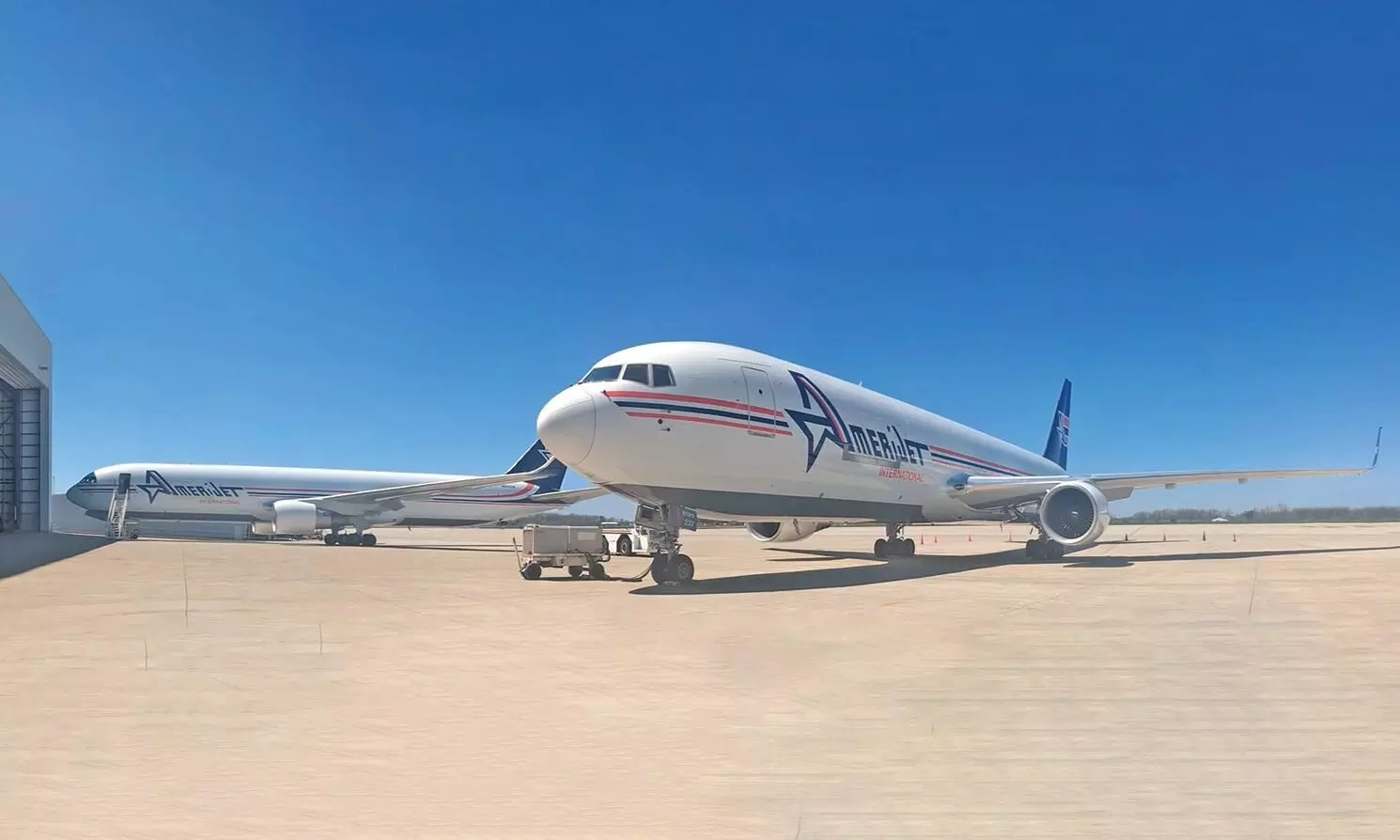 The world's largest lessor of freighter aircraft, Air Transport Services Group (ATSG), has announced the addition of two freshly converted Boeing 767-300 freighters to its leasing fleet, one of which is the company's first Boeing Converted Freighter (BCF). Israel Aerospace Industries in Tel Aviv modified the second aircraft.
Cargo Aircraft Management, an ATSG leasing company, will lease both aircraft to Miami-based Amerijet International, which presently rents nine other aircraft from CAM. ATSG's effective supply chain diversification in addressing market demand for complete freighter conversions is demonstrated by this twin delivery.
"Today we acknowledge an important milestone in the history of our company," said Paul Chase, Chief Commercial Officer, ATSG, "a milestone that signifies not only our ability to execute on a clear corporate vision, but also demonstrates yet another step we've taken to establish ourselves as the global leader in freighter leasing."
The leadership teams of ATSG and Amerijet addressed employees of ATSG subsidiaries, thanking them for their accomplishments and referencing the companies' shared histories.
"The strategic program we are celebrating today is not just a plan for the future," continued Chase, "but a roadmap to our continued success. It reflects our commitment to our customers, our employees, and our shareholders. It is a testament to our ability to adapt, innovate, and lead in a rapidly changing world."