MSC's first Boeing 777 freighter delivered; Atlas Air to operate 4 B777-200Fs for MSC
First of four freighter for MSC Air Cargo to be managed as part of ACMI agreement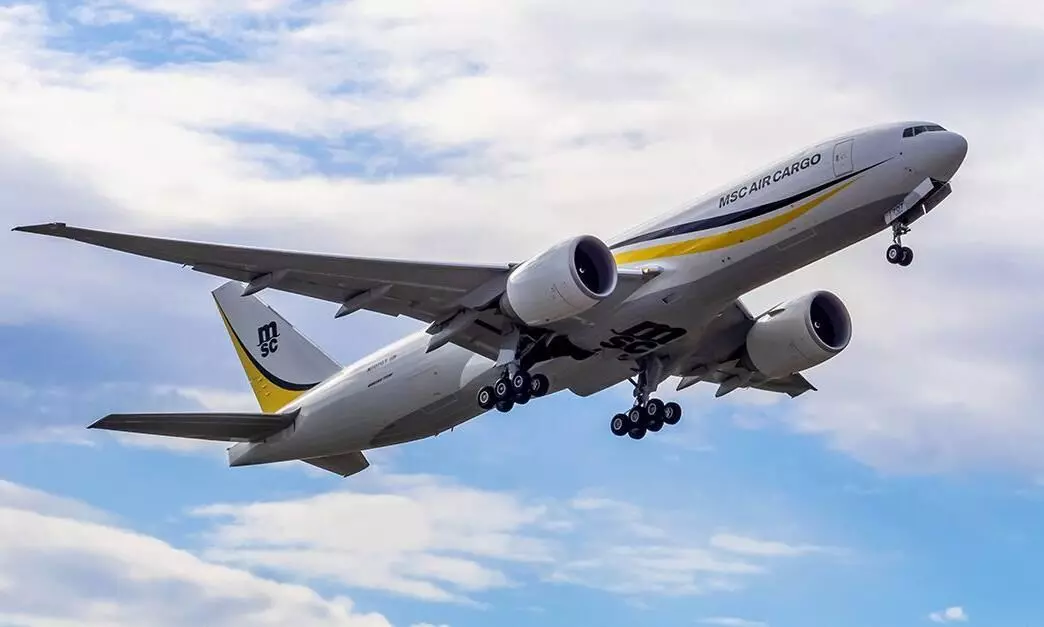 Atlas Air, a subsidiary of Nasdaq-listed Atlas Air Worldwide Holdings, has taken delivery of a Boeing 777-200 freighter, which it will operate on behalf of its customer MSC Mediterranean Shipping Company SA, as part of a previously announced long-term aircraft, crew, maintenance, insurance (ACMI) agreement.
"The 777-200 freighter will complement MSC's world-class container shipping solutions and expand service to key trade lanes for various industries including those which traditionally have significant air cargo transportation needs. This aircraft is the first of four new Boeing 777 Freighters that Atlas will operate for MSC," says a release from Atlas Air.
The 777-200 is the longest-range twin-engine freighter in the world capable of flying 4,880 nautical miles (9,038 kilometres). "The 777-200F also meets quota count standards for maximum accessibility to noise‑sensitive airports around the globe."
John Dietrich, President and Chief Executive Officer, Atlas Air Worldwide says: "We are looking forward to this partnership with MSC, the world's largest shipping company, as they enter into air cargo. We are pleased that all four of our newly acquired 777-200Fs are placed on a long-term basis with MSC, providing them with dedicated capacity to support their growth and expansion."
Jannie Davel, Senior Vice President, Air Cargo, MSC adds: "We are delighted to see the first of our MSC-branded aircraft take to the skies and we are looking forward to start serving the market with our new Air Cargo solution. We believe that MSC Air Cargo is developing from a solid foundation thanks to the reliable ongoing support of our operating partner Atlas."