Astral Aviation launches scheduled flight to Tel Aviv
Direct flight from Nairobi to Tel Aviv will reduce transit time from 24 hours to 5 hours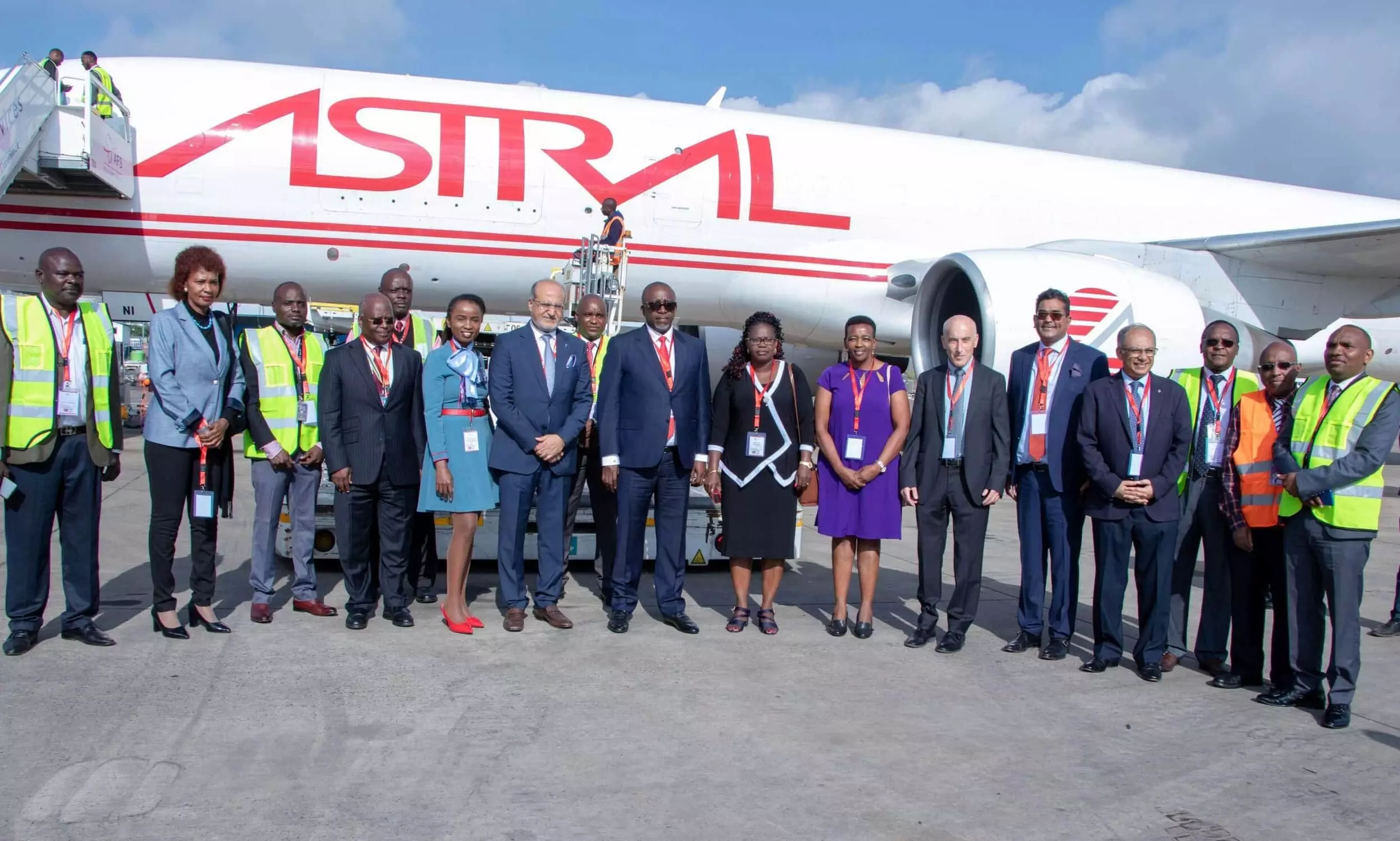 Astral Aviation inaugurated its maiden flight from Nairobi to Tel Aviv on June 5 on its Boeing 757 freighter which will operate on the new scheduled route.
The inauguration ceremony held at Astral's hub at Jomo Kenyatta International Airport was attended by the Cabinet Secretary of the Ministry of Agriculture in Kenya Mithika Linturi and the Israeli Ambassador in Kenya Michael Lotem along with other guests, says an official release from Astral.
Astral Aviation CEO Sanjeev Gadhia announced at the ceremony that the direct flight from Nairobi to Tel Aviv will reduce the transit time from 24 hours to five hours for Kenyan perishables which previously were being routed via other hubs such as Istanbul, Addis Ababa, and Dubai.
Gadhia added that the new flight will ensure perishables arrive fresh and of the highest quality while on the return flight it will enable exports from Israel to reach Africa via its Nairobi hub - opening new opportunities and new markets for Africa and Israel.
"With the support of the Ministry of Transpor, you are now able to take us to Israel," Linturi said. "I want to most sincerely congratulate you for the job you've done and I want to ask you to increase capacity so we can export even more products to other countries."
"I promise you that the government of Israel and the Ministry of Foreign Affairs will not only support your process of getting more products to get your cargo full but also to get a full cargo from Tel Aviv to Kenya," Lotem added.
The move will facilitate the efficient transportation of perishables (notably pineapples and vegetables), the release added. "Two such partnerships are between Astral Aviation and El Al Cargo and Challenge Airlines, which will enable them to feed African cargoes from their respective global networks to Astral's hub in Nairobi via Tel Aviv."
Astral Aviation will increase its frequency from weekly to twice weekly service and will upgrade to the Boeing 767 freighter. Astral is being represented by Globespeed and is being handled by Maman/ Laufer Aviation in Tel Aviv, the release added.