ANA converts orders for two of 20 Boeing 777-9 to B777-8 freighters
The aircraft will be introduced into service on/after fiscal 2028.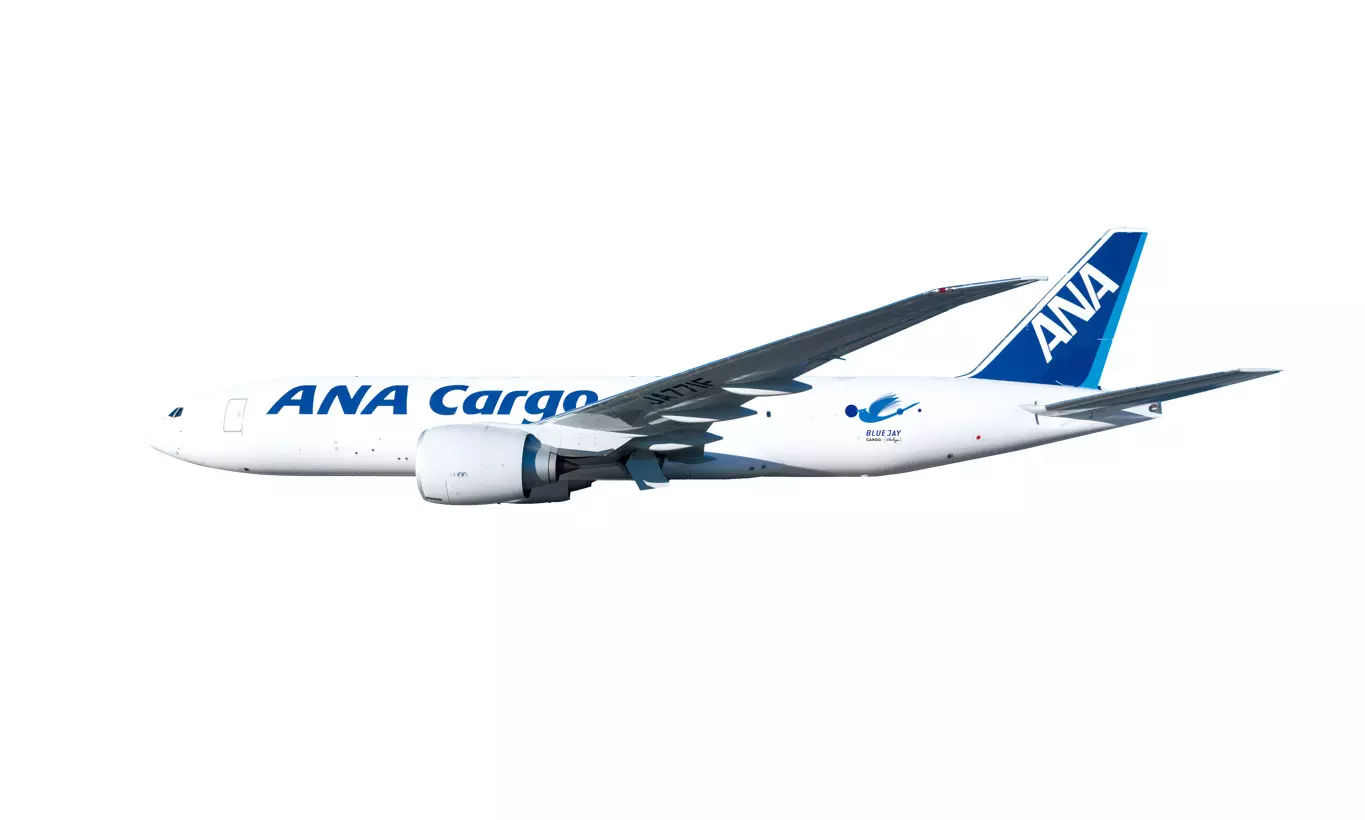 ANA Holdings announced that it has reached an agreement with The Boeing Company to convert two orders for the Boeing 777-9 aircraft to Boeing 777-8F cargo aircraft, and finalized its existing purchase agreement for 30 Boeing 737-8 aircraft.

"The announcement reflects ANA Holding's plan to further expand its cargo business through securing large freighters and to replace the domestic fleet's smaller planes with more fuel-efficient aircraft that will serve as the foundation for future growth," reads the release.
At a meeting of the board of directors held on July 11, 2022, ANA Holdings decided to convert two of the 20 Boeing 777-9 aircraft that had been initially announced on March 27, 2014, with Boeing 777-8F cargo aircraft. The aircraft will be introduced into service on/after fiscal 2028.
The release notes, "The Boeing 777-8F is a state-of-the-art freighter that has the largest cargo capacity of any twin-engine aircraft, and has reduced CO2 emissions and operational costs that uses less fuel per tonne."
The ANA Group also finalized its agreement for the purchase of Boeing 737-8 aircraft (20 confirmed and 10 optional), which was previously announced on January 29, 2019. The introduction of the aircraft is scheduled to begin in fiscal 2025.
The Boeing 737-8 had been suspended worldwide for approximately 1 year and 9 months due to two accidents. The FAA approved the resumption of operations of this aircraft in November 2020 with modifications to its system that were identified to be factors that led to the accidents and review in the crew training methods. As of today, 46 airlines worldwide have resumed operations of this aircraft, and it has been operating smoothly without any operational issues.
ANA Group will continue to achieve the various initiatives in its growth strategy while raising safety as the foundation of its management and at the same time, strive to improve the quality and service for our customers," the company says.

ANA's fleet includes two Boeing 777 freighters and four Boeing 737-300 freighters.