Airblox partners with Pacific Air Cargo
Airblox, Pacific Air Cargo partnership represents fusion of community support, innovation & logistics excellence.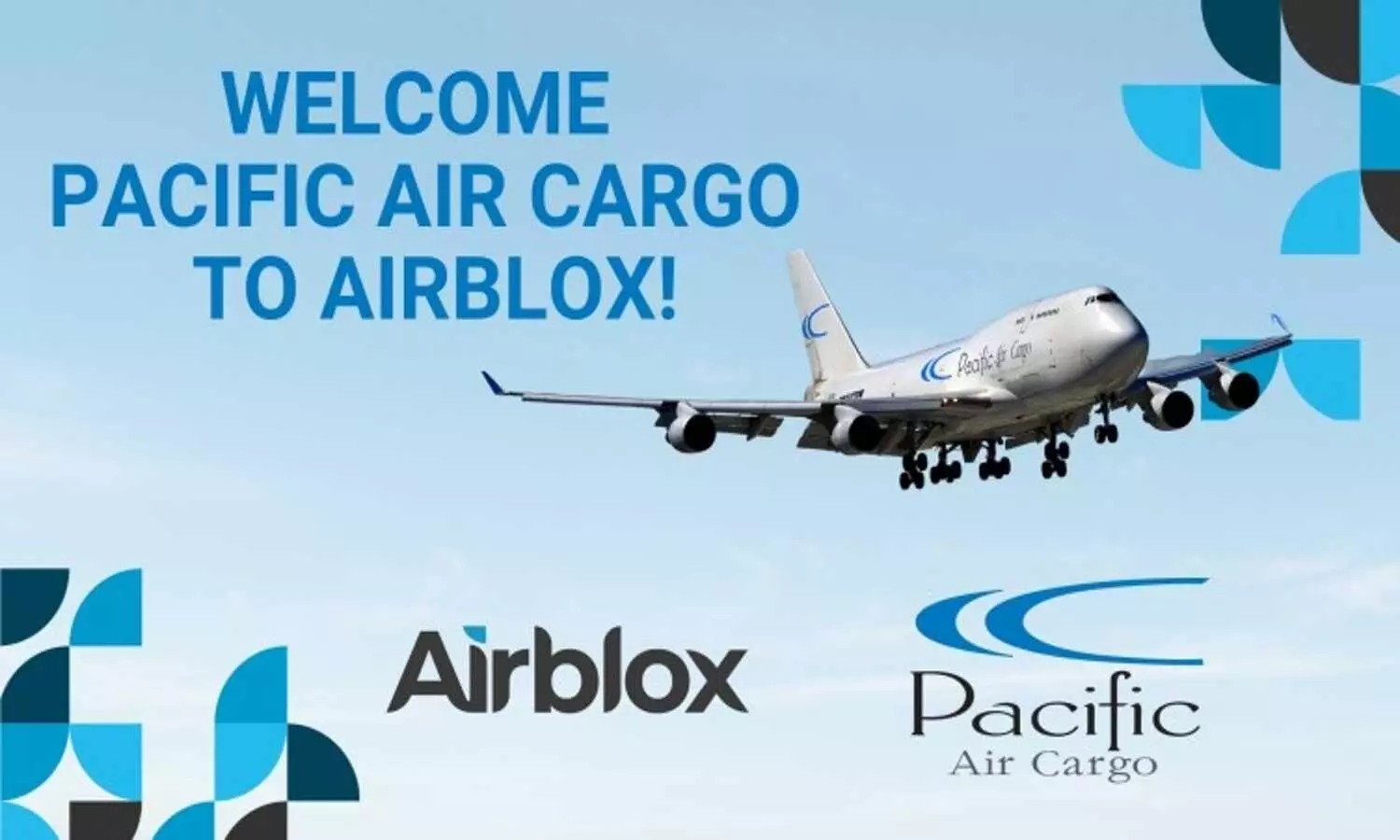 Airblox, a leading online B2B marketplace platform, has added Pacific Air Cargo to its network of carriers. The partnership between Airblox and Pacific Air Cargo represents a powerful fusion of community support, innovation, and logistics excellence, says an official release.
Pacific Air Cargo has remained strong in its commitment to the communities it serves with a particular emphasis on the Hawaiian Islands. Christian Calderon, Sales Manager, Pacific Air Cargo says: "Since our inception in 2000, Pacific Air Cargo has steadfastly committed to supporting the communities we serve with a particular focus on the Hawaiian Islands. This dedication extends beyond providing exceptional air cargo services since we also provide a vital lifeline during challenging times such as the recent pandemic and natural disasters in Guam and Maui."
Brian Kolb, VP, Strategy, Airblox adds: "Pacific Air Cargo's unwavering support for the communities they serve aligns perfectly with our mission to provide the air cargo industry with an efficient and reliable platform. For forwarders and logistics professionals, this partnership represents an exceptional opportunity. Accessing Pacific Air Cargo's capacity in and out of the Hawaiian Islands through the Airblox platform means more than just enhanced flexibility and efficiency in managing supply chain operations; it's about supporting a carrier deeply committed to community well-being."
Pacific Air Cargo's scheduled B747-400 freighter services are an essential air link connecting the United States mainland and Hawaii, operating six days a week as well as weekly services to Pago Pago, American Samoa; Guam and beyond and on-demand charters throughout the Pacific, the release added.