AirAsia X, Unilode extend ULD partnership until 2027
AirAsia X has been a Unilode customer since 2009 and the partnership has been renewed twice in the past 14 years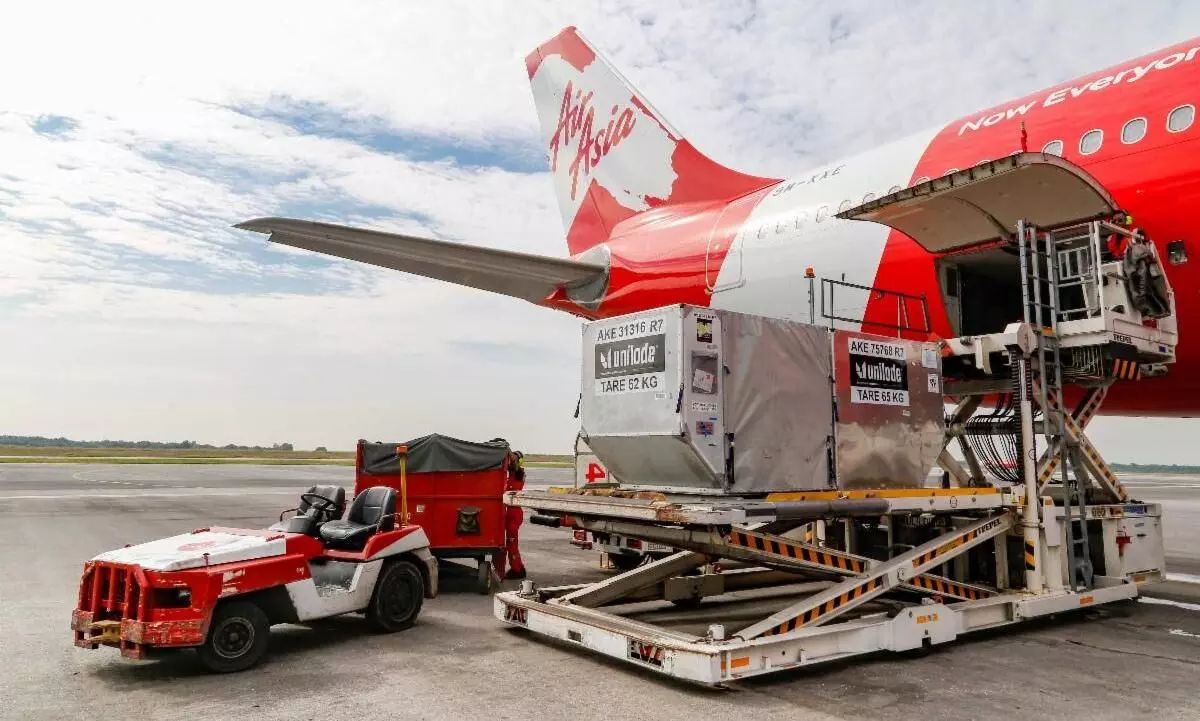 Unilode Aviation Solutions, the market leader in outsourced unit load device (ULD) management, and AirAsia X, one of the leading medium- to long-haul airlines, extend their full-service ULD management partnership until 2027.
AirAsia X has been a Unilode ULD management customer since 2009, and the partnership has been renewed twice in the past 14 years, says a release from Unilode.
"Unilode supplies a digitised ULD fleet to AirAsia X for its current fleet of 14 Airbus A330 aircraft. AirAsia X will acquire three more widebody aircraft by the end of this year and plans to grow further over the next few years. AirAsia X currently flies to 19 destinations and the ULD repairs are carried out in Unilode's global MRO network, mainly located in the Asia-Pacific region, to reduce turnaround times and increase asset availability."
Suresh Bangah, Chief Operating Officer, AirAsia X says: "We are pleased to continue working with Unilode, which offers full-service ULD management solutions and customer-centric approach to AirAsia X since 2009. Unilode's commitment to continuously invest in our partnership and support our operations, particularly during the most difficult period of the pandemic, has proven that Unilode continues to be the right strategic partner going forward for this specialist function. Unilode has flexibly adapted to our changes in ULD types and met our ongoing ad-hoc demands to enable AAX to increase cargo revenues amongst other key deliverables. We are very pleased to continue our successful partnership with Unilode for the years ahead."
Ross Marino, Chief Executive Officer, Unilode adds: "We are thrilled with the third renewal of our ULD management partnership with AirAsia X, one of Unilode's most loyal customers. This renewal underscores the long-term value that Unilode's ULD solutions deliver to its airline partners. Unilode has a strong presence and customer base in the Asia-Pacific region, and we will continue to strengthen our position in this region with new customers and MRO expansion in the coming months. We are committed to continuing to support AirAsia X on its growth journey and are confident that our partnership will continue to deliver great value to both parties."