Air Premia to expand network to Americas, Europe with 4 more B787-9s
Frankfurt and Newark have already been added to Air Premia's summer flight schedule out of Incheon Airport (ICN).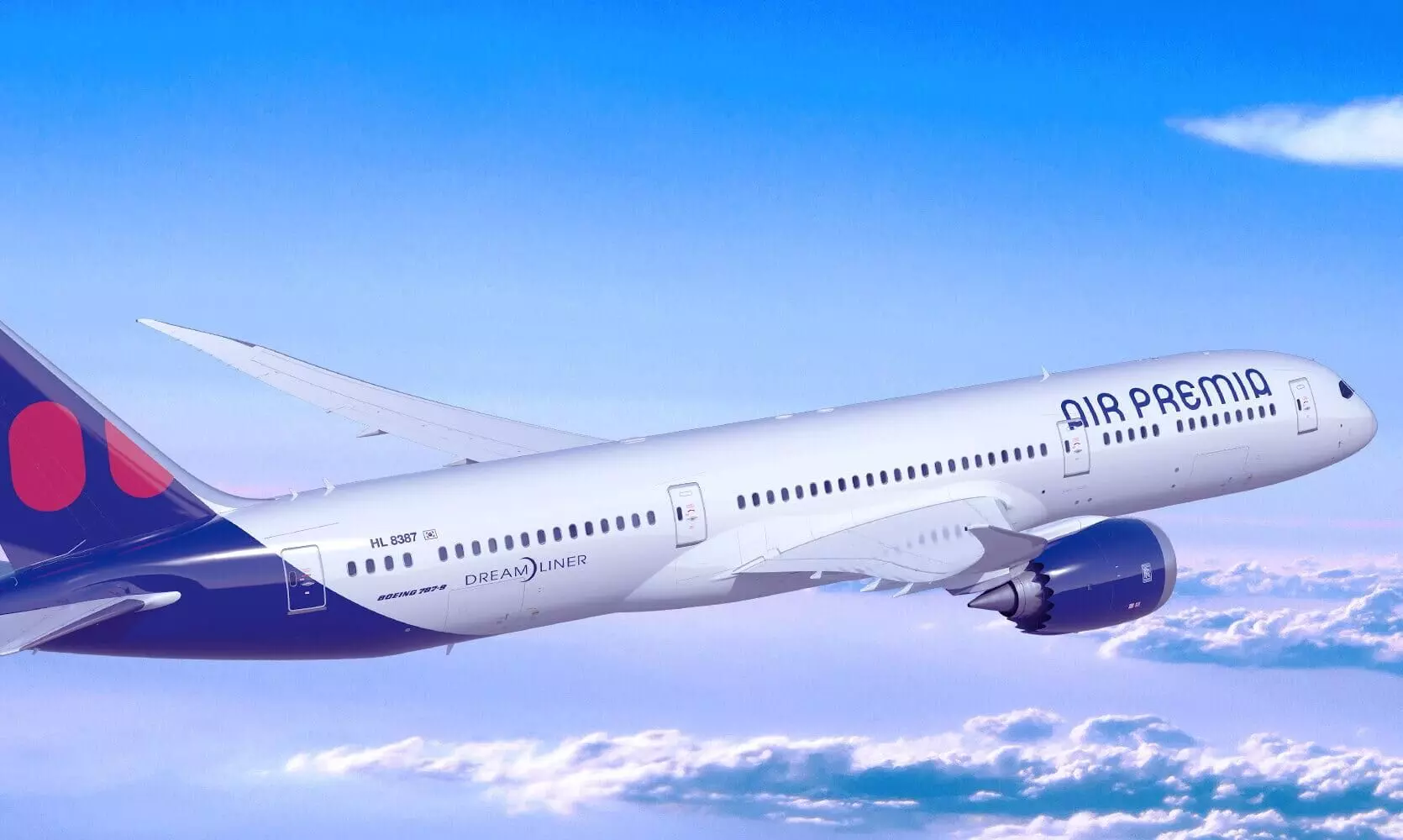 South Korea's hybrid airline Air Premia plans to expand its network to the Americas and Europe next year with four additional B787-9s and ECS Group's Globe Air Cargo Korea will soon also be promoting the cargo capacity of more new destinations in Europe, Asia, and the US this year.

Frankfurt and Newark have already been added to Air Premia's summer flight schedule out of Incheon Airport (ICN).
Sean C. Kang, executive vice president of Air Premia, said "Air Premia has achieved remarkable results since it began operations in 2021. With 5 B787-9s, we are operating passenger flights to Los Angeles, New York, Frankfurt, Ho Chi Minh, Bangkok, and Narita. We expect to achieve revenue of ₹300 million with ₹23 million operation profit this year. Next year, we plan to aggressively expand our network to the Americas and Europe by introducing more than four additional B787-9s. We have overcome the difficult environment of the pandemic and achieved such success in a short period of time thanks to the dedicated and professional contribution of ECS, the global GSA of us. I believe Air Premia is now facing a great opportunity of expansion. We expect that ECS Group will make a significant contribution to the expansion of our business in the upcoming years."
Between 150 and 200 tonnes of cargo now pass through Air Premia's Incheon (ICN) warehouse each week, to top destinations across Asia, Europe, and the US.
With flights to Los Angeles (LAX) in the summer of 2022, Air Premia became the first Korean Hybrid Service Carrier to offer a scheduled US destination in its network. That has now grown to two since Newark (EWR) operations began on 22 May 2023. In Europe, charter services starting this summer include Frankfurt (FRA), Barcelona (BCN), and Oslo (OSL).
With Air Premia primarily managing its passenger services, Globe Air Cargo Korea is on hand to ensure that all cargo duties are covered, from cargo sales and reservations to managing the handling of regular and full charter flights. A wide range of commodities travel into and out of the airline's main hub at Incheon Airport, including air & sea e-commerce shipments, electronic equipment, machinery, and auto spare parts, for example.
"Globe Air Cargo Korea has diligently supported Air Premia from the very beginning of its cargo journey just one and half years ago. Since then, Air Premia's fleet has grown to five Boeing 787-900, with another four aircraft to come before the end of 2024, and it is well on target to achieving profitability in 2024 as planned," H.E. Shin, CEO of Globe Air Cargo Korea, details. "In that time, Globe Air Cargo Korea has created a firm cargo customer base and we are looking forward to also promoting the upcoming network expansion which offers forwarders excellent and much-needed capacity to key destinations out of Incheon Airport."
Adrien Thominet, Executive Chairman of ECS Group, states "It is impressive to see how quickly Air Premia and Globe Air Cargo Korea are ramping up cargo operations since the first passenger-to-cargo charter flight in late December 2021. And this growth is proof that an ambitious, modern airline with an experienced cargo GSSA partner at its side, can carve a strong niche in a competitive market long served by established national carriers. ECS Group is proud to share in Air Premia's on-going success."