Air Menzies International expands operations to Pakistan
Two new branches in Lahore and Karachi; openings mark 25th and 26th locations of Air Menzies International globally.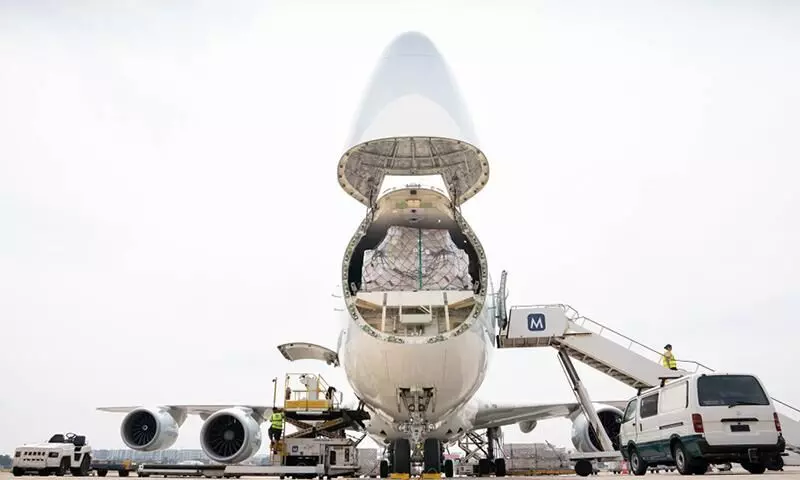 Air Menzies International (AMI), Menzies Aviation's airfreight and express wholesaler subsidiary, has opened two new branches in Lahore and Karachi, Pakistan as it grows its global network.
"Both branches are fully operational with the new openings marking the 25th and 26th locations of AMI globally," says an official release.
The new locations will offer AMI direct access to two of Pakistan's high growth industrial centres. "The Karachi branch is close to Jinnah International Airport, which was the busiest airport in Pakistan pre-pandemic.
"An automotive manufacturing hub, Karachi is a major contributor to the economic activities of Pakistan, generating around 20 percent of the country's total GDP. The Lahore branch is located near Allama Iqbal International Airport. Lahore is considered the technology and engineering hub of Pakistan, hosting the operations of global technology giants."
With 250 network partners, these new locations ensure reliable movements of freight in particular between AMI locations with the oversight of shipments from beginning to end, the release added.
"We are excited to be entering the Pakistan market as part of our strategy to establish a greater presence in the South Asian region," says Jonathon Clark, CEO, Air Menzies International.
"We have chosen two cities with huge potential and healthy projected economic growth of at least 5 percent over the next few years in both Karachi and Lahore. Looking ahead, this gives us huge confidence in a buoyant regional marketplace, where we can offer our renowned leading global freight forwarding and related logistics services."
The branches will be led by country manager Nadeem Ahmed with previous roles at DHL Global Forwarding, flydubai Cargo, Network Cargo Service and Agility Logistics, the release said.