air cargo forum, transport logistic Americas to be held in Nov at Miami
TIACA's DG Glyn Hughes talks to The STAT Trade Times about the events, location and what the industry can expect.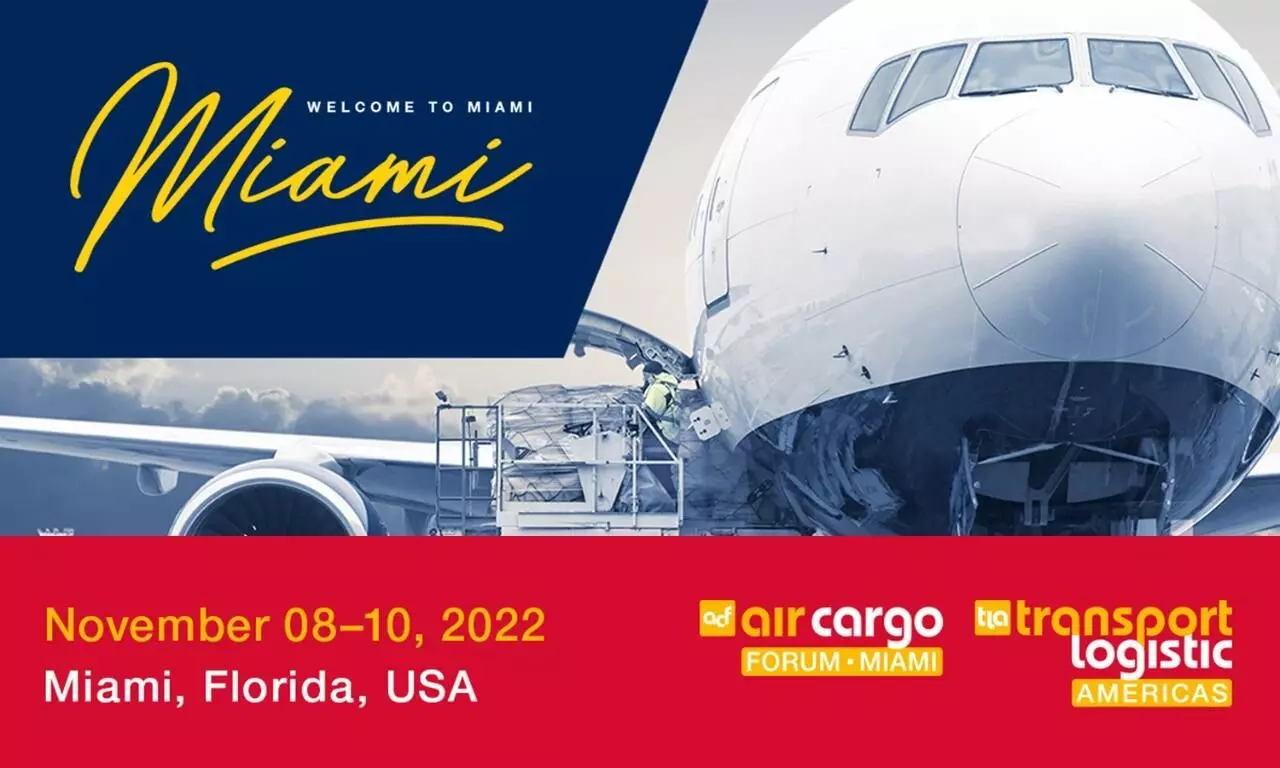 The International Air Cargo Association's (TIACA) biennial event air cargo forum (ACF) and Messe München's transport logistic Americas have combined their forces and will be held at Miami Beach Convention Center (MBCC), the United States from November 8 to 10, 2022.

The former IATA (The International Air Transport Association) cargo chief and the current director general of TIACA Glyn Hughes joined us recently to discuss the upcoming events and what participants could expect from them as ACF now finds a permanent home in Miami.
How is Miami suited for ACF?
Miami is the perfect location for so many reasons. It's a thriving economic centre, the Miami International Airport is a leading US gateway connecting the US, Americas and Europe with easy connections beyond to Africa and Asia.
Air cargo is a critical aspect of the airport and region's economic and strategic growth plans. The port of Miami is also a key logistic centre serving global customers. Then we come to the city location itself, where better than Miami beach to meet business partners, friends and colleagues to discuss business and life in general over cocktails and beer with the beautiful tropical setting sun as a backdrop?
MBCC is perfectly located within walking distance of world-class hotels, restaurants and the south Florida beach.
How will air cargo forum and transport logistic Americas bring value to the participants?
Air cargo has always been an industry driven by success established on collaborative relationships and a shared vision to exceed customer expectations. The best way to achieve this is to come together to share best practices, challenge each other and embrace the latest technological and other tools designed to enhance efficiency, transparency and productivity.
air cargo forum & transport logistic Americas offer the perfect opportunity to achieve all these objectives. There will be 200 exhibitors, 5,000 visitors and a world-class conference program to enable each attendee to maximize their time for the greatest benefit. Also, the cost for visitors is zero. TIACA is pleased to be working with Messe München Group to help bring this event to fruition. Our vision is to unite the air cargo industry and air cargo forum & transport logistic Americas will help us achieve this aspiration.
What are TIACA's vision and expectations of the events?
Our expectation is to present the best possible experience for exhibitors, attendees and the industry. To provide the best possible conference programme hearing from industry experts and creating the environment to engage and debate. We also want to focus on providing a unique opportunity for the next generation of the workforce to learn about the opportunities presented by logistics and help ignite a desire for them to join and create their own career path in this great industry.
What can participants expect from these events?
Participants can expect to meet the industry, visit world-class exhibition booths, hear from industry leaders, be inspired by the innovation that's blossoming, enjoy networking and social functions, forge new business partnerships, celebrate past success and look forward to even greater success. Also, the great beaches, bars and restaurants of South Beach provide the perfect after-hours meeting venues.