air cargo Africa's sixth edition concludes in Johannesburg, South Africa
More than 60 speakers joined various panel discussions and presentations addressing key topics relevant to the global and African freight and logistics industry.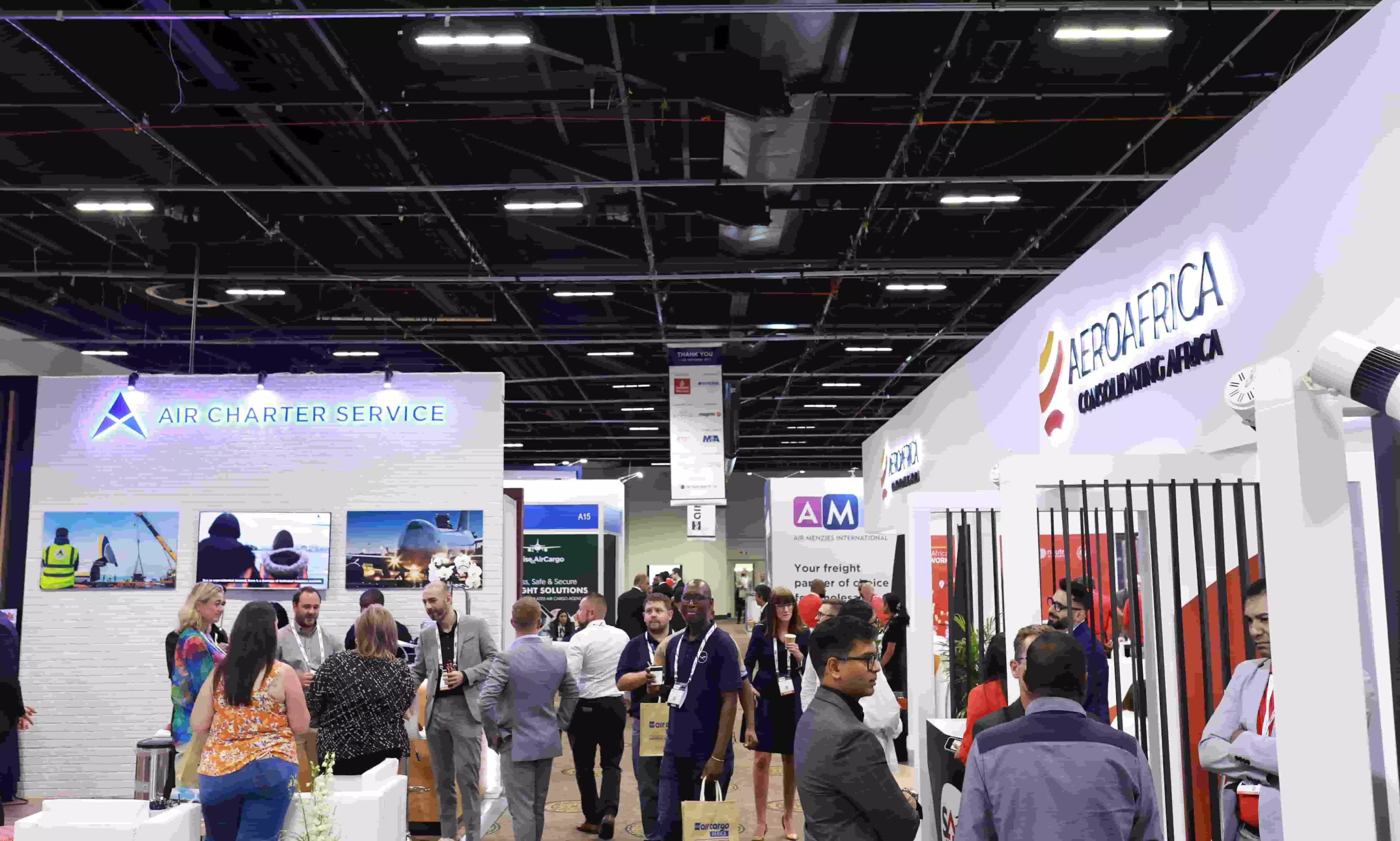 The sixth edition of air cargo Africa, the continent's most popular exhibition and conference for the air freight industry, concluded on Thursday February 23 at the Emperors Palace Convention Centre in Johannesburg, South Africa.
The biennial event, returning to Johannesburg after four years because of the pandemic, had over 60 companies and brands exhibiting their products and services across three days of the event. Over 2000 delegates and visitors, coming from more than 50 countries, attended the trade fair. This edition witnessed participation from leading airlines, airports, general sales agents, freight forwarders, IT systems for logistic and transport companies, thus representing the entire air cargo business community.
More than 60 speakers joined various panel discussions and presentations addressing key topics relevant to the global and African freight and logistics industry. Organised for the first time by Messe Muenchen India, air cargo Africa 2023 curated a meaningful experience for all participants with various touch points to exchange knowledge and ideas, as well as an opportunity to unlock value through partnerships. Some of the key conference topics covered logistics for the pharma and automotive supply chains, flowers and perishables, e-commerce, among many others.
Considering the expanding commercial opportunities on the African continent due to rising economic activity, fast adoption of digital technologies, and growing trade ties with the world, international air cargo service providers expressed strong interest to do business with Africa at the sixth edition of this trade fair.
Christos Spyrou, CEO & founder, Aero Africa, said, "The cost of transportation is almost 70% of the total trading cost of doing commercial business in Africa, and the entire air cargo community needs to come together to simplify transport on the continent. air cargo Africa is the right place to discuss ideas and form partnerships with domestic and global air cargo players. This edition is very special, and we have brought all our team members from across the globe to network and explore ideas at this platform."
The special conference on the Africa Continental Free Trade Area (AfCFTA), curated by the Chartered Institute of Logistics and Transport in South Africa (CILTSA), created further awareness about the role of technology and policy support to leverage trade potential in Africa. The knowledge-rich presentations and Q&A discussions also highlighted the urgent need to expand air cargo capacity amidst rapid policy-level developments such as the Single African Air Transport Market (SAATM).
The STAT Trade Times Awards Night celebrated the successful initiatives and achievements of the industry on a grade scale with artistic displays of Africa's rich culture and heritage, as well as high-energy live music and dance performances. Hugh Flynn, the founder and former Group Chief Executive of ASL Aviation Group, was presented The STAT Times Lifetime Achievement Award.
The three-day event also witnessed the launch of a new all-cargo African airline Suid Cargo Airlines. Launched in partnership with Astral Aviation, Suid Cargo Airlines will begin non-scheduled flights from Johannesburg's OR Tambo International Airport in the second quarter of 2023, leasing a Boeing 727-200F from Astral Aviation, as well as charter flights on Astral's Boeing 747-400F, Boeing 767, and Boeing 757F.
Sanjeev Gadhia, CEO & founder, Astral Aviation, said, "Today, the air cargo market in Africa is quite fragmented and therefore, we are delighted to meet all stakeholders in one place at the same time. We have been participating at this forum since the beginning, and we are happy to be here once again. The timing of this show is very important because we are meeting after four years as the African continent is preparing for a phase of rapid growth. This is the ideal platform to plan future partnerships as well as co-operation and consolidation with multiple stakeholders from Africa and abroad."
At the trade fair, Kenya Airways Cargo celebrated the first anniversary of their successful implementation of Cargo Flash Infotech's next generation nGen integrated cargo management system. Dickson Murianki, Director, Kenya Airways Cargo, said, "Air cargo was the only element of the aviation industry to be operational during the pandemic, and I'm happy to tell you that we kept the farmers of Africa in business by shipping their produce all over the world. Today, the air cargo business is more complex, and we are delighted to be at this forum to meet all customers and stakeholders in the air cargo business. This has been a wonderful experience for us."
Bhupinder Singh, CEO, Messe Muenchen India, says, "Africa is demonstrating leadership in digital transformations across sectors, and the air cargo business is no different. This edition of air cargo Africa celebrated the success stories of leadership through innovation during the pandemic-related crises. The conferences at this platform raised good suggestions towards deeper digital penetration and policy-level support in strategic areas of co-operation. We are delighted to organize this edition of air cargo Africa, and to continue enabling meaningful handshakes and unlocking business opportunities for the domestic and international air cargo community. We are happy to close this edition on a high note, with special thanks to all our partners and customers."
The next meeting place for this sector is air cargo India, to be held on 14-16 February 2024 at the Jio World Convention Centre, Mumbai, India.