Air Canada announces acquisition of 2 new Boeing 767-300 freighters
They offer 5 different main deck configurations, increasing each aircraft's capacity to 58T or 438 cubic metres.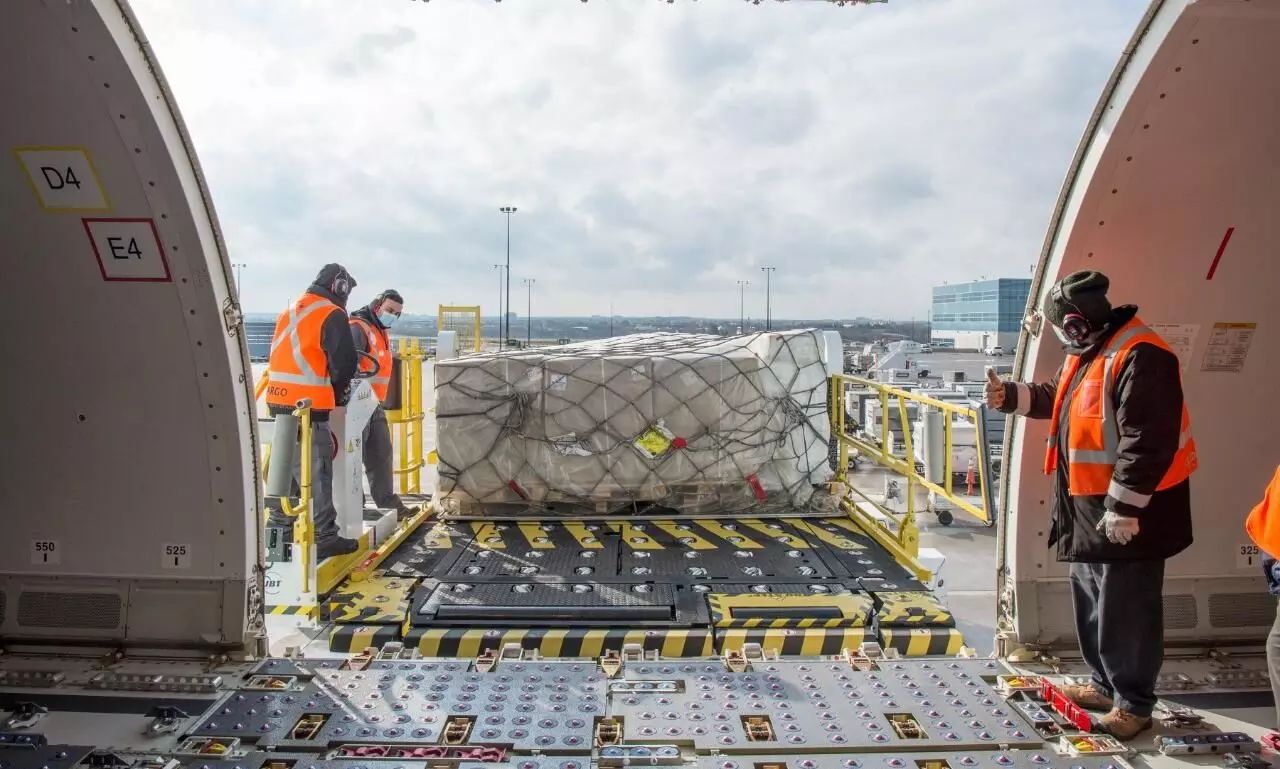 Air Canada announced the acquisition of two new, factory-built Boeing 767-300F freighters along with the first quarter 2022 results. The two new aircraft are to be delivered this year and will be in addition to the eight 767-300s that are being converted for cargo operations.
Michael Rousseau, president and chief executive officer of Air Canada, said, "In anticipation of our recovery, Air Canada has kept the course with key long-term projects to increase and diversify revenue and lower costs. One such program is the expansion of Air Canada Cargo, with quarterly revenue up 42 percent to Can$398 million from the first quarter of 2021, and now further expanded with the addition of two new Boeing 767-300 freighters to be delivered in 2022."
Air Canada reported the first quarter operating revenues of Can$2.57 billion, or about three-and-a-half times first quarter 2021 operating revenue while the operating loss was at Can$550 million compared to an operating loss of Can$1.05 billion for the same period in 2021.
Its Boeing 767-300 freighters allow Air Canada Cargo to offer five different main deck configurations, increasing the overall cargo capacity of each aircraft to nearly 58 tonnes or 438 cubic metres, with approximately 75 per cent of this capacity on the main deck.
The addition of freighter aircraft to Air Canada's fleet allows Air Canada Cargo to provide consistent capacity on key air cargo routes, which will facilitate the movement of goods globally. The freighters also increase Air Canada Cargo's capability to transport goods such as automotive and aerospace parts, oil and gas equipment, pharmaceuticals, perishables, as well as handling the growing demand for fast, reliable shipment of e-commerce goods.
Jason Berry, vice president, cargo, at Air Canada said, "With the aircraft that had been temporarily converted to carry cargo in the cabin returning to passenger service, we are happy to now have two converted Boeing 767-300BDSF freighters in operation. Along with an enhanced freighter schedule, this will allow Air Canada Cargo to connect more destinations with direct freighter capacity for our forwarding partners, whom I thank for their continued loyalty."
"Since their entry into service, our Boeing 767-300BDSF freighters have proven their value to Air Canada and Air Canada Cargo. The announcement is a further signal of our long-term commitment to freighters as we continue to adapt and grow at Air Canada Cargo," he added.