AerCap reports $2bn loss in Q1 on Ukraine charges
Strong demand for air cargo continues due to e-commerce growth, continued disruption to shipping, and tightened supply.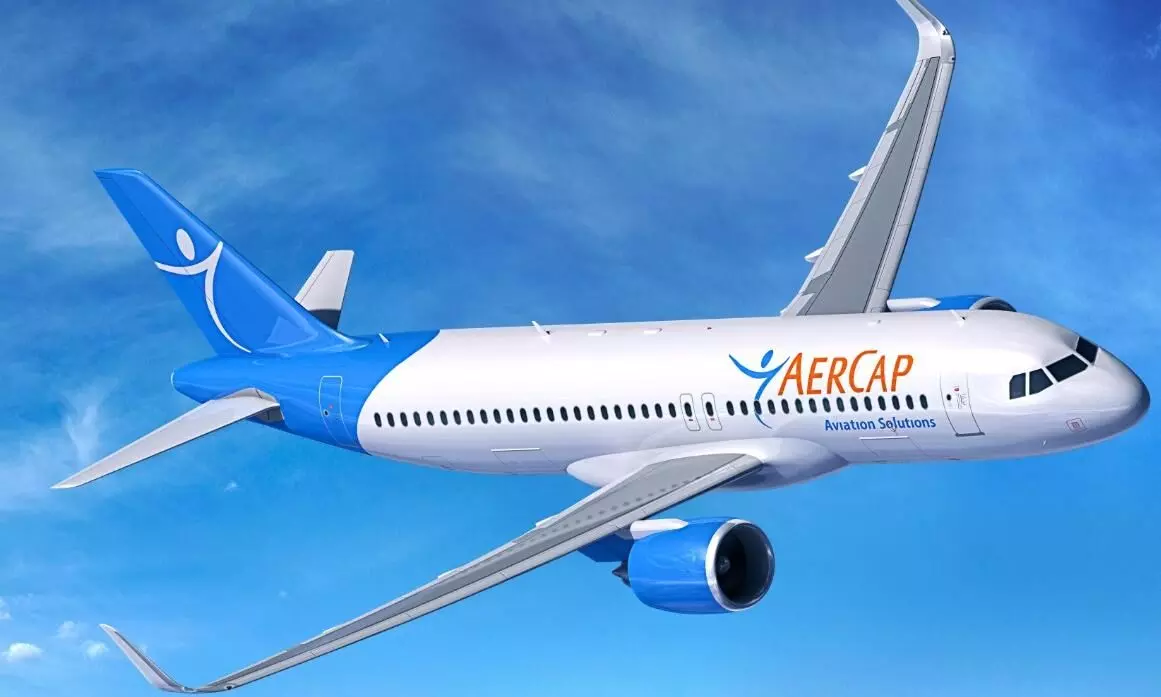 Dublin, Ireland-based AerCap Holdings, the global leader in aviation leasing, reported a loss of $2 billion for the first quarter of 2022 including net charges related to the Ukraine conflict.
Total revenue increased 63 percent to $1.8 billion on 75 percent increase in basic lease rentals to $1.6 billion, according to an official statement.
"During the first quarter, we continued to see a broad-based recovery in travel around the world as governments lifted travel restrictions and demand for travel continued to increase," says Aengus Kelly, Chief Executive Officer, AerCap. "We expect to see demand for travel continue to grow as the recovery progresses. During the first quarter, we ceased all of our leasing activity to Russian airlines and took a charge primarily related to our aircraft and engines that remain in Russia. We have filed insurance claims related to these assets and will vigorously pursue all available remedies to recover our losses."
AerCap finalised 157 transactions in Q12022 including 102 lease agreements, 25 purchases and 30 sales. "First quarter cash flow from operating activities was $1.3 billion, more than three times higher than the first quarter of 2021."
Ukraine conflict impact
"Prior to the Russian invasion, we had 135 aircraft and 14 engines on lease with Russian airlines, which represented approximately 5 percent of AerCap's fleet by net book value as of December 31, 2021. We have removed 22 aircraft and 3 engines outside of Russia, and 113 aircraft and 11 engines remain in Russia.
"During the first quarter of 2022, we recognised a pre-tax charge of $2.7 billion ($2.4 billion after tax) to our earnings, including flight equipment write-offs and impairments, which were partially offset by the derecognition of lease-related assets and liabilities. We recognized a total loss on our assets that remain in Russia and Ukraine and impairment losses on the assets we have recovered from Russian and Ukrainian airlines.
"We have submitted an insurance claim for approximately $3.5 billion with respect to all aircraft and engines remaining in Russia and intend to pursue all of our claims under these policies with respect to our assets leased to Russian airlines as of February 24, 2022. However, the timing and amount of any recoveries under these policies are uncertain and we have not recognised any claim receivables as of March 31, 2022."
Flight equipment portfolio
As of March 31, 2022, AerCap's portfolio consisted of 3,615 aircraft, engines and helicopters that were owned, on order or managed. The portfolio includes 69 freighter aircraft of which 62 are owned and seven are managed by AerCap.
The average age of the company's owned aircraft fleet as of March 31, 2022 was 7 years (3.6 years for new technology aircraft, 12.9 years for current technology aircraft) and the average remaining lease term was 7.3 years.
Bullish 2022 outlook
AerCap is likely to report revenue of $6.9 billion for the year ended December 31, 2022 and pre-tax income of $1.8 billion. "We expect to generate >$2 billion of excess capital through 2024, excluding any potential insurance recoveries."
Strong demand for air cargo continues due to e-commerce growth, continued disruption to shipping, and tightened supply, AerCap said in its presentation after the announcement of the results.
"Further demand expected as EASA Preighter exemption is set to expire at the end of July 2022, following similar moves in the U.S. and China at the end of 2021. Aircraft placements of our 777-300ER SF and 738BCF programmes are ahead of schedule, and we are now reviewing other freighter programmes to enhance our portfolio."