A Human Connection: People & Air Cargo
While air cargo has had several hits and misses these past few years, at its very core there lay one undeniable component that worked hard to keep the show going – the people. As IATA lays out a blueprint of air cargo's top priorities, retaining talent found its place among the top four. So how do you retain talent in an unsteady global climate? Read on to find out.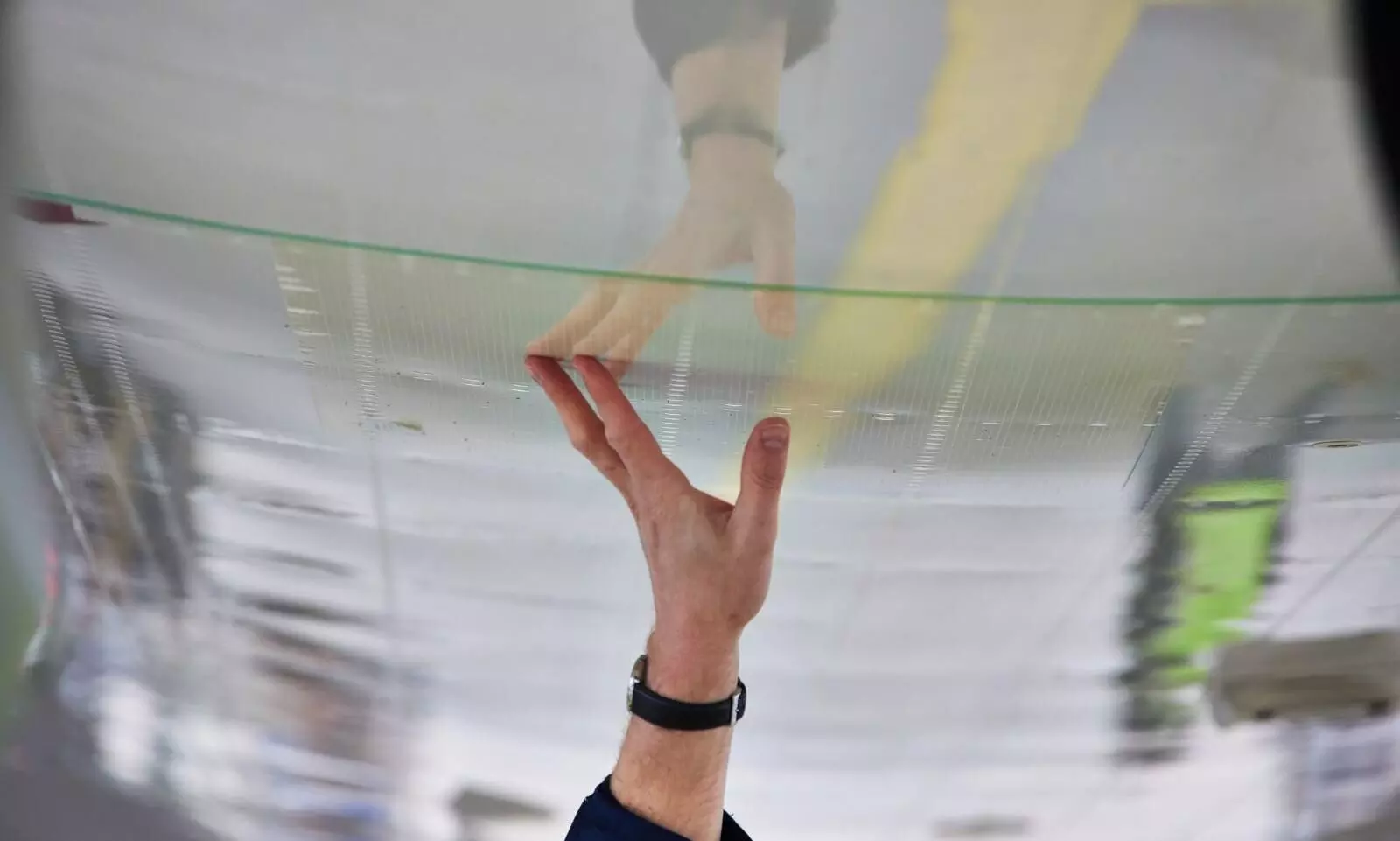 "People are the priceless soul of any successful enterprise."
Steve Townes, CEO ACL Airshop and Founder Ranger Aerospace. He made the statement while ringing in the 25th anniversary of Ranger Aerospace in September this year.
Townes' comment is particularly relevant in the current global backdrop.
At the International Air Transport Association's (IATA) World Cargo Symposium (WCS) 2022 held in London, last week Brendan Sullivan, IATA's Global Head of Cargo, outlined four priorities that the aviation sector had to confront head-on. "At this World Cargo Symposium, the question is what issues do we need to tackle together? And I would answer that with four priorities: achieving our net zero by 2050 commitment; continuing to modernise processes; finding better solutions to safely carry lithium batteries. and making air cargo attractive to new talent."
Lufthansa Cargo's Chief Commercial Officer Ashwin Bhat made similar comments on the importance of people in the air cargo sector while speaking to The STAT Trade Times along the sidelines of the air cargo India 2022 event held in Mumbai. Citing a popular saying from Africa, Bhat said, "There's a saying in Africa if you want to go fast, go alone, but if you want to go far go together."
Calling the air cargo sector a "people's business", Bhat mentioned how the industry displayed resilience despite testing times. "At the end of the day, we can't forget that this is a people's business. So people, relationships with our customers to offer solutions, what we faced in the last two years with different crises. It's an open, collaborative, communicative relationship that is required by all stakeholders with our customers to offer solutions."
The industry's grit was severely tested this year with a Covid-19 resurgence and the Russia-Ukraine geopolitical climate which pushed fuel prices higher. The Great Resignation soon crept into the air cargo sector with airports across the world feeling the pinch. Airports across Europe found it challenging forcing them to work on a skeleton staff.
Bhat further elaborated on how the biggest problem cargo operators faced today was two-fold with the first being talent. "The Great Resignation is happening everywhere, and it's clearly something we have to work on as an industry and also at Lufthansa Cargo. No brand, however strong it is, is secure from what's happening. Different industries are also getting impacted, so we have to attract new talent and reach out to the outer world."
Bhat went on to say that the second most important aspect is diversity. "We need more conversation on diversity because this is integral when you talk about talent. Diversity is important."
With talent and diversity as the cornerstones in retaining talent, The STAT Trade Times reached out to Mark Jason Thomas, Chief Operating Officer of MASkargo to weigh in on the importance of gender diversity.
Thomas agreed that it's very important to increase the representation of women in the aviation industry. "The diversity we create can spur further innovation and growth for the airline and industry at large, making the future for us all that much brighter."
However, he argued that while cargo handling is predominantly male-dominated, there was a spike in female participation in backend processes. "We are seeing more women participation within backend processes, which are crucial in our day-to-day operations. Working environments nowadays are also becoming more flexible with the introduction of automation and robotics and a more conducive work environment in the warehouse. We support women who want to both fulfil their careers but also familial obligations."
Thomas added that the Malaysia Aviation Group (MAG) had committed to IATA's 25by2025 initiative. According to IATA, this is a global initiative to change the gender balance within the aviation industry. "25by2025 came to life to raise awareness of the need to improve female representation in the aviation industry. This voluntary initiative is an initial step to making the aviation industry more gender-balanced. With a large number of airlines and industry partners already committing to 25by2025, we are paving the way for an industry that recognizes female talent and creates opportunities for women in which they can thrive," IATA's website stated.
Malaysia Aviation Group (MAG) cemented its commitment to the initiative last year. "MAG has stamped its commitment to the 25by2025 initiative by the IATA in 2021. MAG is committed to IATA 25by2025 initiative and hope to meet its goals of having 25% of women representation at the leadership level or a 25% increase in women representation in underrepresented areas, such as pilots and engineers."
However, he went on to add that there was still work to be done. "We note that there is more work to be done, which is why as part of our commitment to 25by2025, we have also established a working group called Women@MAG. The mission of Women@MAG is to drive more women's participation in the group by promoting and fostering diversity, equity, and inclusivity in the workplace. This includes the implementation of initiatives and policies which will help drive our aspirations in meeting the IATA 25by2025 goals and encompasses areas including women-friendly work practices, equal career opportunities, awareness, and role modelling to attract more women talent, among others."
According to Lana Jansen, Co-founder of WePlan, a Frankfurt-based manpower resources solution, which offers the perfect blend of automation, software and planning as services, gender diversity is certainly something where the air cargo industry is yet to catch up with other segments of the industry. "Changes that can be made to make air cargo more gender diverse and more attractive for the female workforce would certainly be the work timings and work flexibility to enable a better balance between private life and private constraints. As these are often sitting with the females in the family, such as taking care of children, for example. Employers should be more flexible and open to taking into consideration the constraints that female employees may have," she said.
WePlan Co-founder, Franziska Burmester added that technology would create a major shift. "A big change can be made with technology. Looking back to 15 years ago, you could probably say that you would need a lot of physical strength to work in that sector. Now more things are automated through technology supporting the workforce. There is also a big opportunity to get more females into the industry than before since it's becoming less of a heavy-lifting and physical job and veering into driving automation through robotic systems.
Harking back to IATA's top four priorities, we quizzed Jansen and Burmester on how the air cargo sector could attract more talent. "The employer needs to understand what their target talent wants and for that, it is important to identify the target talent group they want to attract," Jansen said.
She added that as a firm in manpower resource planning, they highly encouraged clients to be transparent with their employees. "We encourage our clients to invest in giving staff more transparency and influence on when they work, how they work and who they want to work with. Now, that is driving the necessity to invest in systems to help manage this, for instance, exchange and communication between the employer and the employee. However, there're a lot of inexpensive solutions within the market to encourage the exchange between the employer and the employee when it comes to shift planning. This also enables a better work-life balance for the employee. And this is something that the younger generation of workers expect."
A work-life balance
One of the main complaints in the air cargo industry is that of the odd hours. As to how to tackle the problems associated with working odd hours, Jansen said, "It's not only like if you talk about stress at work or the heaviness of the work and the impact on health. If you compare the work environment in an air cargo facility, to let's say, a comparable alternative like a retail warehouse, it's probably more on the lines of the environment that one has to work in. For instance, how nice is the location, is it modern, are there enough rest areas where staff can take their breaks and relax. It is important to power up before returning to your shift. Things like these are highly impacting the level of stress that employees have during shifts."
Supporting Jansen's point, Burmester chipped in saying it was important to give more flexible options to the employees. "For many employees, this is also their second job. They are most likely to have another job where they also have fixed work hours and they need to factor in the first job and family when they take up a job in air cargo. For this reason, it's important to make sure that you offer a lot of options and flexibility when it comes to working times."

About what kind of mental health provisions could help those employed in the air cargo sector, Jansen said, "Since we are providers of manpower planning solutions and shift planning solutions, our first touch point when it comes to the health of the employee is certainly ensuring that there are programmes for employees to attend which will help create awareness about the risks of having a health issue or developing a health issue. It's also vital to give them time to reflect on how to identify a health issue coming up."

She added that though awareness is one part, WePlan often encouraged clients to offer health-friendly and flexible work timings to their staff. "If I want to attract somebody to take over a hurdle, like a night shift or odd hour work timing, employers can compensate for this by giving them very long break times in between. For instance, they would do three night shifts, but then they would have for example 10 days off. So just increasing the time they don't work then makes it easier for employees to combine other work that they do. However, most of our clients' first impulse is to say that planning is becoming quite complicated. However, there's automation and there are systems that help you do this, and this enables employers to have a much greater labour force."

However, airlines often provide their in-house schemes to help employees seek support. For MASkargo, Thomas said they had launched an Employee Assistance Programme (EAP) in 2020. "This provides employees an avenue to seek psychological health support, financial counselling, financial literacy courses and other therapeutic care to ensure we can address their well-being and health holistically."

Learning new skills
When it comes to hands-on skills in the air cargo industry, it's not just experience that matters. Proper training can go a long way in ensuring higher productivity. Training sessions are mandatory for employees in the industry. Explaining the necessary training required for the crew, Thomas said there are two types of training required in the cargo sector – regulatory and mandatory, depending on the job function performed.
"Generally, all cargo employees must undergo mandatory training which includes basic air cargo, safety management system and human factor every two years. For employees on the operations side, regulatory training includes Dangerous Goods Category 6, 8 and 10. Besides these requirements, we are also committed to nurturing our talent pool and embedding a culture of continuous improvements which leverages the strength of our workforce," he said.
However, there is still the off chance that the person might quit midway. With all the time and investment to reskill and retrain a person, coupled with the risk of a high attrition rate in the sector employers have much reason to complain. Jansen agreed that this issue was a challenge. "Operators are facing this significant issue that if they don't act now to retain their staff and avoid them going elsewhere, they are looking at significant investment costs to get people on board and to invest in training new employees who are all fresh, or may have a language problem or lack certain skills or are far less qualified and experienced when it comes to handling complicated operational situations which happen every day. This will unavoidably harm operational flow in future because there's only a reduced number of experienced staff left in the end."
About the time and effort that goes into training an employee, Jansaon elaborated, saying, "Getting somebody onboarded, with aviation certifications training takes two to three months until they are actually on the ramp operating. So, it's three months of not getting anything from full pay. A client told me that it takes about €50,000 to get somebody operational, after which you still have the risk that they might quit again as they encounter that this is not their thing because it's heavy work and odd hours. It's also a big risk considering when there's attrition during ramp-up of staff."
Burmester outlined how this problem was particularly exposed around the time of the recent crises. "Interestingly, this was also what was witnessed during the recent crises that operators could not act at the same speed that was necessary because they needed to perform all this training. But if you have additional qualifications that are needed to handle specific goods, then it can take up to three months until people are fully operational. This is a big risk. You can wait and then start recruiting, but by then you're usually too late. Some handlers, whenever they got a new airline client, just threw in a lot of people to ensure that everything was covered and, in the end, they found out that inefficiency increased. This was still better having more people in the end rather than running the risk of not being able to cover operations."

According to Burmester, employers needed to take a more proactive stance in planning these training sessions. "Employers need to become more proactive in planning training activities because if you know exactly at what point of time you need which qualifications, you can make sure that you plan the training and the retraining accordingly. In this way, it fits your demand, and you will know in advance if you don't have enough people."

The great resignation
The double impact of the pandemic and geopolitical conflict hitting the cargo sector triggered a severe manpower shortage particularly noticed in the summer across European airports.
As to whether the air cargo industry is still facing the heat of the Great Resignation, Thomas said, "We anticipated a situation wherein there would be a massive workforce shortage and a huge pent-up demand. While thousands of employees were laid off due to airlines' financial difficulties caused by the Covid-19 pandemic and travel restrictions, we held onto our staff. We utilised the downtime (of lockdowns) to upskill ourselves and our workforce to be prepared for future challenges."
He added that MAG recently held its inaugural MAG Open Day 2022. "The event saw an offering of more than 400 job opportunities across MAG businesses and ramped-up recruitment for critical operational employees such as ground handlers and front-line employees. We anticipate challenges in the recruitment market, especially for the in-demand skilled personnel but these can be mitigated through the continuous reskilling efforts by our training arm, Malaysia Airlines Academy and other development programmes curated organisation-wide to sustain the company's pipelines."
Thomas added that as Malaysia's national carrier it was vital for MAG to retain "future-ready" talent. "As the national carrier of Malaysia, our role expands beyond just providing airline services but also recognising the need to prepare for future-ready talents and building a pipeline of innovators to serve the aviation or travel industry."
As to what could help tackle the Great Resignation, Thomas said, "Even if the employees have not expressed a desire to leave the company, we believe that allowing them to express their concerns and share their work experiences will make them feel appreciated. It is critical to give employees frequent opportunities to express their opinions."
He added that the onus lay with the employers, "Employers should be proactive in meeting the specific needs of their employees to make them feel valued. It significantly contributes to worker satisfaction and retention. Among measures taken to address this is to review employees' benefits and compensation, training opportunities with performance bonds, career advancement plans and creation of talent pool to name a few."
For a deeper understanding, Jansen compared the air cargo sector continued to draw in revenue despite the ups and downs. "Compared to the rest of the industry like the passenger sector, the air cargo sector is still the one drawing in revenue and observing a certain peak independent of the general economic crisis."
However, she added that the power to initiate change lay in the employer's hands. "From our perspective, it's now time for employers to look at better pay, working conditions and how work times impact staff."
She recommended that employers should resort to a more hands-on approach when it comes to retention. "If you talk about what measures can help to attract and to retain talent, it's certainly better training and offering career paths and sticking to that offer. Employers need to get involved with employees on where they want to be in the future and what is important to them. For this, employers need to interact more intensively with their staff to then take care of them better. So that's certainly something that I would say is a good measure to help retain talent and things like that."
The pandemic at play
However, Covid-19 had a lasting impact on the sector as automation processes strengthened its hold on the air cargo sector. Explaining how the pandemic spurred automation, Jansen said, "Covid-19 has significantly sped up the pace of automation and digitalisation because clients have understood that due to a lack of labour, automation needs to increase to be less dependent on workforce and to also be more flexible due to disrupted supply. So disrupted supply chains and lack of workforce mainly drive the speed of being able to implement IT, new automation, etc. This holds true for every airline, airport, and everybody in the industry."
A downside however was how the pandemic put a temporary stop on budgets. "Covid-19 also put some budgets on hold. So, some of the projects that were initiated got bumped, which is quite unfortunate."

The manpower-automation divide
With an upswing in automation and digitalisation, experts wonder whether manpower would take a hit in future.
According to Jansen there's no way employers can stop the rate of adopting automation into their processes. "If you stop it, then you're going to be less competitive. You won't be able to match up to competitors' KPIs when it comes to costs, which is essential in the industry."
As to how employers could adopt automation smoothly, Jansen said, "In the end, it's about how innovative and open for innovation your workforce is. Also important for the employer is to check in the change management process and ask questions on whether you are able to convince employees to follow that path. Whoever doesn't follow that path of innovation-automation, potentially is lost on the way. With new people joining companies and younger people who are responsible for IT implementation, they are more open to look at different things and changing established processes. This is also refreshing for some of our clients."
Agreeing with Jansen, Burmester said it was vital to communicate the advantages to the employees. "When it comes to implementing automation, it's important that you show the benefits to the employees. Many times, automation and digitalisation bring with them a kind of fear that the employer can track the employees' work. So there's all this fear around automation, and many times it's just that they can't see the benefits that they get out of automation. As an employee being able to request certain duties or also have a preference as to when you want to work that's also a big benefit. So you have to make sure that whenever you implement something you also show them the benefits."

Burmester quipped that digitalisation could sometimes help retain employees as well. "Digitalisation can also be a nice lever, because if you compare the industry to others there are still some processes which are quite outdated. For instance, everything is done using paper. So also, I think if you want to attract younger people, it's also necessary to invest in digitalisation."

Thomas said that as automation set in, skill sets would evolve as well. "Skill sets will elevate as we shift from the creation of paper-based record and data entry works to simple programming and parameter settings, IT troubleshooting, monitoring dashboard and quality control. To bridge the automation divide, we need to empower the involvement of our workforce early on in any change management programmes, have a balanced skillset amongst staff, embrace continuous training and learning programmes, and create change agents to champion changes made to the SOPs to ensure seamless digital integration."

Back to the future
On quizzing Jansen and Burmester on the future of the air cargo industry, Jansen responded that it would be more inclusive. "It's definitely going to be more diverse. Automation will be key when it comes to operations. There is going to be more integration within the entire supply participants. There's going to be significantly more transparency over the supply chain by every participant. This will have a significant impact on the workforce and the way they work every day."
According to Burmester, the industry would incorporate more analytical processes. "There will be more of an analytical component in future. It will be focused more on the technical and digitalisation side (such as robotics), instead of merely focusing on manual or physical strength."