2023, what's in it for air cargo?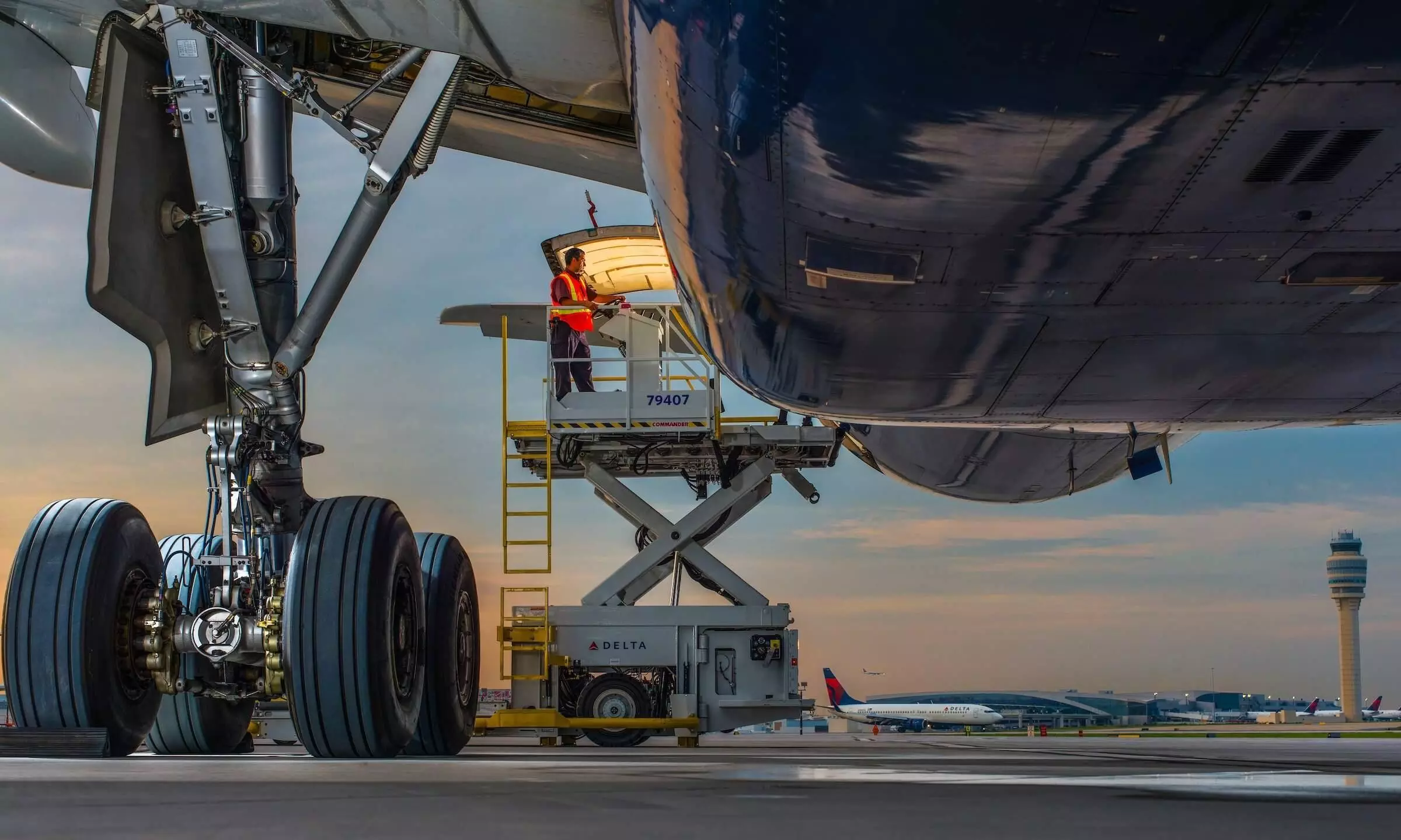 Get ready for a further drop in demand, expect more capacity to come into the market, and expect the shipping companies to lure cargo away from the air. It is almost impossible to be resilient in this market but 2023 is also full of opportunities, only for those who can inspire customer confidence.
Global economic growth is forecasted to slow from 6.0 percent in 2021 to 3.2 percent in 2022 and 2.7 percent in 2023, which is the weakest growth profile since 2001 except for the global financial crisis and the acute phase of the Covid-19 pandemic, according to the world economic outlook by the International Monetary Fund.

The factors negatively affecting international trade include conflict in Ukraine, inflation across geographies, higher interest rates, rising fuel price, decreased business confidence, the shift in consumer behaviour, high inventory levels and Covid-19-related disruptions from China. Sounds like less cargo to fly in 2023. Isn't it? Or how about an early resolution of the Ukraine-Russia war? Air cargo should be prepared for both the downside and upside risks of these forecasts.
2022 has already been a difficult year for air cargo and industry experts are now ready to make some bold claims about 2023 which predicts it to be a continuation of the same difficulty with decreased demand, increased supply, and volatile rates that have both upward and downward pushing factors present. 2023 is definitely an unexplored territory like any other year, however, the complexities of geopolitical situations, nuances of cargo operations and no return to normality in sight make it really tough, unlike other years. The Covid-19 cases surge in China adds to this pain.
Even in the midst of all disruptions, there are things that air cargo professionals can't ignore which include but are not limited to the challenges posed by e-commerce, dangerous and special goods, the push for sustainability and the industry-wide need for digitalisation.
Even with a deteriorated market, global average air freight rates will remain around $2.60-2.80/kg, about 35-50% above pre-Covid levels. This spells out a more financially stable and sustainable future for the industry.
Neel Jones Shah, Flexport
With inflation and inventory build-ups subduing demand for imports, air cargo peak season failed to materialise in November and into December as volumes continued to slide and capacity recovered.
For example, the booking and payments platform Freightos' air index rates from China to North America and Europe of $5.49/kg and $4.64/kg, respectively, were down more than 40 percent at the end of November compared to a year prior.
While comparing with 2022, research lead at Freightos Judah Levine opined that the air cargo industry of 2023 will see less demand to fly goods around the world, increased capacity with belly space recovery and moderate fall in rates.
Get ready for 2023
Levine said, "Demand will likely decrease in 2023 compared to 2022 as spending on goods – especially in the US – is declining from pandemic-driven highs, inflation is curbing some spending and the threat of recession in the US and elsewhere is also a possibility."
At the same, he expects belly capacity to continue to rebound as passenger travel recovers, and new capacity to come online this coming year. Thus, he concludes, "Rates will likely recede closer to pre-pandemic levels, though fuel prices and labour costs may combine to put upward pressure on rates, preventing a fall below the norm."
Neel Jones Shah, EVP of airfreight strategy and carrier development, Flexport, also anticipates H1'23 to be a difficult period – inflation, a slowing global economy and more supply than demand typically precede a turbulent air freight market – "we don't anticipate a full return to pre-Covid times," he said.
"Even with a deteriorated market, global average air freight rates will remain around $2.60-2.80/kg, about 35-50 percent above pre-Covid levels. This spells out a more financially stable and sustainable future for the industry," he added.
Demand will likely decrease in 2023 as spending on goods is declining from pandemic-driven highs, inflation is curbing some spending and the threat of recession.
Judah Levine, Freightos
The global SaaS-based procurement intelligence and analytics provider Beroe forecasts that an increase in freight prices is highly unlikely. "The industry is in damage control mode," its December 2022 report reads.
Beroe predicts that the rising inflation will severely impact the air freight industry as consumers will become conservative in their spending habits. "Increasing demand for high-tech products, retail, and food items will offer relief. But manufacturing activities in several advanced economies will take a hit," it reads.
The analysts at Xeneta in their 2023 outlook also predict that the air freight market will face a turbulent twelve months. For example, Xeneta predicts a shift of a significant amount of cargo from air freight to the ocean.
"One area where the ocean freight market may benefit is from a potential reduction in air freight. This segment faces a "bumpy ride" as lower ocean costs and better-scheduled reliability (from easing port congestion and available capacity) may tempt some shippers to make a modal shift. In a climate of increasing environmental awareness, shippers focused on sustainability may also be tempted to switch 'general' cargoes from the skies to the waves," it reads.
"To be fair, a shift in general volumes wouldn't be too significant for the ocean freight carriers, but it would strongly impact the air segment, where cargoes are obviously far smaller," Xeneta CEO Patrik Berglund said in the outlook.
Berglund adds that increasing 'belly' capacity, with easing travel restrictions, will be supplemented by the arrival of conversion and freighter orders placed during the air cargo peak. This will lead the air segment to join its ocean freight sibling in the overcapacity corner, with, he notes, "a negative impact on load factors and rates."
Maintaining momentum is essential if we want to survive as an industry and for that, all industry partners including governments must come together.
Andre Majeres, IATA
The International Air Transport Association (IATA) has also produced its outlook for 2023 and expects the air cargo market to come under increased pressure in 2023.

"Revenues are expected to be $149.4 billion, which is $52 billion less than 2022 but still $48.6 billion stronger than 2019. With economic uncertainty, cargo volumes are expected to decrease to 57.7 million tonnes, from a peak of 65.6 million tonnes in 2021," it reads.
As belly capacity grows in line with the recovery in passenger markets, IATA expects yields to take a significant step back. "IATA expects a fall of 23 percent in cargo yields, mostly in the latter part of the year when the impact of inflation-cooling measures is expected to bite. To put the yield decline in context, cargo yields grew by 52 percent in 2020, 24 percent in 2021 and 7 percent in 2022. Even the sizable and expected decline leaves cargo yields well-above pre-Covid levels," it added.
In 2023, Andre Majeres, head of e-commerce and cargo operations, IATA, expects the social and economic challenges to continue to apply pressure on air cargo and noted that agility and resilience will continue to be key factors to focus on.
"Thankfully the advances the air cargo industry has made in digitalization and sustainability will help the entire value chain – shippers, forwarders, investors and regulators – along with consumers," he added.
Meanwhile, DHL Global Forwarding in its Dec 2022 report noted that the service disruptions outlook for Q1 2023 includes employee shortage, airport backlogs due to strikes and flight cancellations and unforeseen circumstances due to Covid policies.
The key is to ride the storm and use the current downturn to invest in new systems, processes and solutions.
Glyn Hughes, TIACA
What are the chances of these forecasts going wrong? Well, nobody can guarantee that as there are uncertainties, in fact, well above the normal levels. For instance, when Andrew Matters, head of policy analysis at IATA had to talk about forecasts going wrong in the recent IATA Global Media Days 2022, he pointed out something different: the upside risks.

"It is easy to think about the downside risks of the forecasts and we often focus on the same. I encourage you to think about the upside risks as well, particularly on this occasion because they are not insignificant. If for example, the conflict in Ukraine was resolved quickly, we would see consumer and business confidence rebounding quite quickly. Then there will be a recovery in economic activity, consumer spending, business investment and international trade," he said.
To know where the industry is heading, it is also important for professionals to understand where it is standing right now and where we have been before.
Matters, for example, gave a broader sense of how the industry performed in the last three years and particularly in 2022. "Cargo volumes did not decline to the same extent as passenger volumes in 2020 and returned to above their 2019 levels in 2021, through to the early months of this year. Since that time, however, cargo volumes have moderated, first slipping back to around their 2019 level and more recently falling below their pre-Covid level," he said.
2022: A year that saw it all
The figures from WorldACD Market Data indicate that global air cargo tonnages have dropped further in the final weeks and days of what would normally be peak season, led by a significant decline in Asia-Europe volumes, as the year fizzles out to a disappointing end for carriers and forwarders. Figures for week 50 (12 to 18 December) are consistent with the progressive slide in air cargo demand throughout the second half of this year. They show an overall drop of -3 percent in worldwide flown tonnages compared with the previous week, while average prices also declined slightly.
Beroe in December 2022 reported that the demand for air freight services is lower due to a combination of factors and has forced air freight operators to rethink their pricing models.
"Some cargo operators based out of the EU and MEA are changing their pricing models to reflect the fluctuating jet fuel prices. Other operators are even restricting their pricing models to charge their customers by comparing actual and dimensional weights to compensate for the low-density and lightweight packages. This new method will compensate for the packages with large sizes and lower weights that lead to freight loss for the operators," it says.
Shah of Flexport reminds that the airfreight market in 2022 started out very strong. "It was a roaring market with the highest rates, driven by consistent consumer demand and curtailed capacity since Covid started. It's a much different story as we stare down at the end of 2022. We saw things pull back over Q2/Q3. Consumers started spending money on services instead of goods," he said.
According to the Flexport Post-Covid Indicator, which measures consumer preferences for goods against pre-Covid levels, demand for durables decreased by 14 percent from January to August 2022. The shift in consumer preferences drove down demand while long subdued belly capacity entered the market as global Covid restrictions eased, especially on the Transatlantic.
"As supply and demand moved towards equilibrium, inventory levels were well above normal; consignees imported at record levels to meet consumer demand in H2'21 and H1'22, only to find they were over-inventoried when people decided to go on vacation instead of buying more stuff. Tack on steep inflation and the airfreight market in Q4'22 is one of the toughest in a long time," he added.
Air cargo certainly was met with significant headwinds in 2022, such as higher inflation eroding consumer purchasing power, a weaker global macro economy, higher unemployment rates leading to increased precautionary savings, a more uncertain geopolitical and business environment, weaker leading indicators including the export orders PMI and a generally high level of business inventories.
That said, Majeres noted that air cargo in 2022 once again proved just how valuable it is to the world, supporting the global supply chains that secure the jobs of hundreds of millions of workers around the planet. "Also, in times of crisis and natural disaster, the humanitarian aid we carry can be lifesaving," he added.
He pointed out how all parties in the air cargo supply chain are responding by coming together to accelerate key areas of transformation such as digitalization and sustainability. "Maintaining momentum is essential if we want to survive as an industry and for that, all industry partners including governments must come together," he added.
Certainly, it was a tough year for Cathy Pacific Cargo as well, as its GM cargo commercial George Edmunds writes in his latest blog.
They had to close down the entire long-haul operation at the beginning of 2022 because of changes to flight crew quarantine requirements. And the long-haul capacity remained constrained up until the end of May. When the restrictions were eased, they could remount long-haul capacity but this coincided with the traditionally quieter summer period and the hope for robust consumer demand as the year went on also didn't materialise.
"Global economic concerns remained throughout the second half of the year and will carry over into 2023, with some potential increases in demand around Chinese New Year. We expect demand to continue to underperform, particularly in Q1, but we are optimistic that by the end of Q2, as some recessionary concerns start to subside and supply chains on the Chinese Mainland normalise, we will start to see improvements," he wrote.
Lufthansa Cargo also seems to be optimistic about the year 2023 in its outlook for the year and is positive about fundamental trends such as digitalization and sustainability as well as the associated challenges in airfreight.
In the outlook, Dorothea von Boxberg, chairperson of the executive board and CEO of Lufthansa Cargo, said, "The year 2023 will not require a fundamental change in strategy, but will continue to drive measures already underway and maintain a forward-looking willingness to learn."
The International Air Cargo Association (TIACA) director general Glyn Hughes also believes that the times will be difficult before they improve. But he also thinks that there is a significantly positive aspect to the current market versus what we saw in 2018/2019.
He said, "In the pre-Covid years, the global economy was under pressure from protectionist policies applied by the US, EU and China towards each other and we saw near-shoring as a significant threat to air cargo growth. As we look ahead to later in 2023 and beyond we see a much more positive global economic scenario ahead of us. E-commerce, perishables, high-tech, automotive, pharmaceutical and other sectors will drive growth and with over a billion people expected to join the middle classes between 2020 and 2030 the demand for high-value items which fuel air cargo growth looks very buoyant over the same time period."
"The key is to ride the storm and use the current downturn to invest in new systems, processes and solutions," he concludes.
This was originally published in the January 2023 issue of The STAT Trade Times.