Latest International Air Cargo News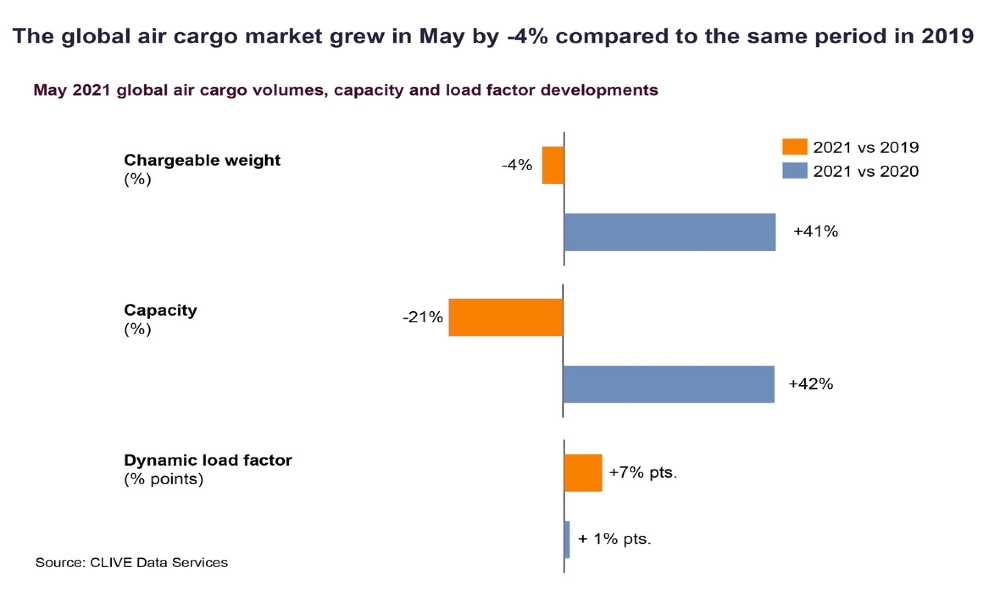 Continued market uncertainties and extended public holidays contributed to a 4 percent drop in global air cargo demand in...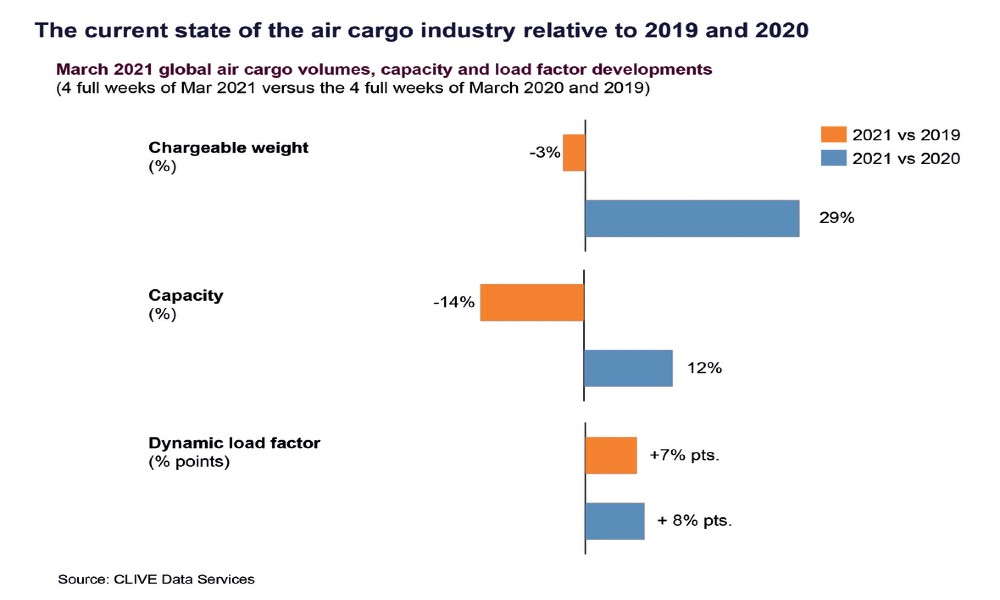 Volumes fell 3 percent but reduced airline capacity levels saw the 'dynamic loadfactor' and prices remain 'relentlessly high,' according...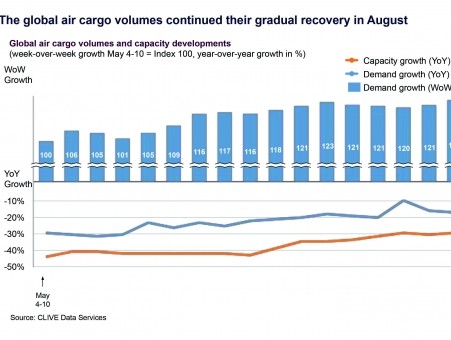 The gradual road to recovery to pre-Covid market conditions continued for the global air cargo industry in August for...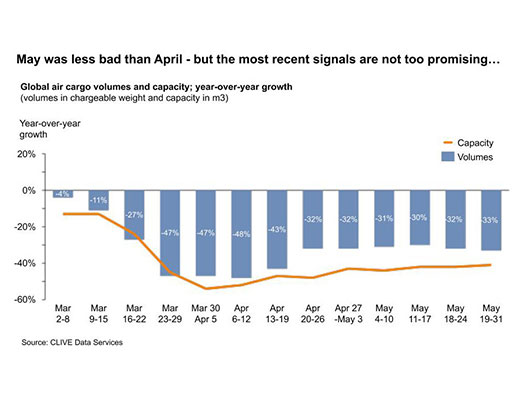 Global industry data for May supports the continued small recovery of air cargo volumes, according to CLIVE Data Services.